Blazers forward Dorell Wright out indefinitely with broken bone in left hand (VIDEO)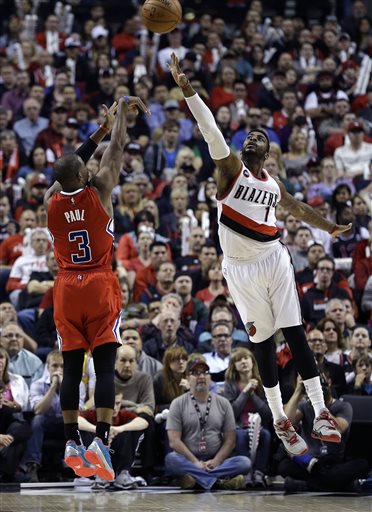 Portland Trail Blazers reserve forward Dorell Wright is out indefinitely after the x-rays revealed that he had a broken bone in his left hand following Wednesday's loss to the Los Angeles Clippers.
The Blazers told reporters that Wright broke the 4th metacarpal in his left hand.
Thanks to to the wonders of the internet, we're able to pinpoint when Wright injured his hand.
Here's where we think the injury occurred (hat-tip to Blazersedge):
[youtube http://www.youtube.com/watch?v=ukUu9VaMsmc&w=560&h=315]
An injury to Wright would be a big blow that the Blazers already can't afford. Wright's minutes have seen a slight increase since the Matthews injury and he brings a dimension of versatility the Blazers don't other wise have.
Wright's ability to play both forward spots has been big for the Blazers and has been a key to winning games including recent wins at Utah and at Phoenix.
He's also flashed an ability to drive to the lane more since the injury to Wesley Matthews.
With Wright out of the line-up, the Blazers will likely rely more on Meyers Leonard or Joel Freeland to fill minutes at the forward position. An increase in minutes for Allen Crabbe, who has been patiently awaiting his turn, is also not out of the question.
Just when the Blazers were dealt a tough loss, they get another shot of adversity as a chaser.
They have four games against non-playoff teams coming up: at the Lakers, at home against the Pelicans, at Brooklyn and at home again against the Timberwolves. All of those games are games Portland should win.
Wright being out makes it that much harder and removes an option for Terry Stotts.
Also, if you had any ideas about the Blazers being able to sign someone else, the Wright injury does not make them eligible for the Hardship Exemption. So that option is out the window.
The Blazers have to roll with their team as is.