Report: Blazers to sign guard Tim Frazier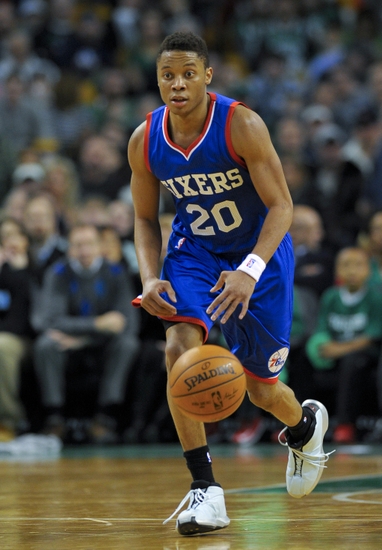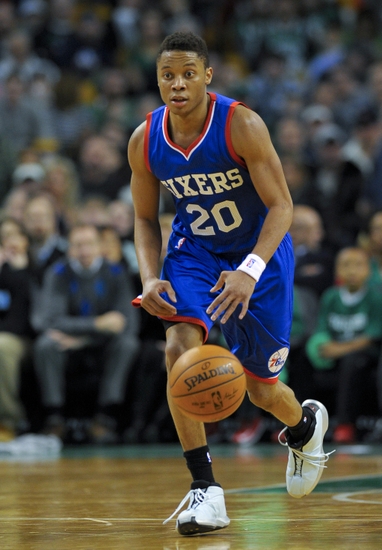 The Portland Trail Blazers will reportedly sign D-League point guard Tim Frazier for the rest of the season.
Adrian Wojnarowski of Yahoo! Sports reported the news earlier this afternoon that the Blazers intend to sign Frazier for the remainder of the season.
This begs the question that almost everyone has asked me since the #WojBomb, who is Tim Frazier?
Well, I enlisted the help of Chris Reichert who edits Fansided's D-League website Road To The Association. Reichert watches the NBADL like a hawk and is always up on the latest news, if not breaking it. Reichert did an interview a few weeks ago with Frazier, who is considered a pass-first point guard, which you can read here.
In a brief e-mail exchange with Reichert, he broke down his role during his brief stint with the 76ers as well as the role he played for the Maine Red Claws, where he was just named D-League player of the week.
According to Reichert,  even though he was just called up, Frazier is a legit candidate for D-League MVP.
From Reichert:
Type of guard – He's a pass first guard that sees plays 2 and 3 steps ahead of everyone else.  He can score when needed, but it's mostly in the paint. His outside shot is definitely still developing, but it's improved as the season has gone on.

Role with Red Claws – He averaged 16 points, 7 boards and 9.5 assists for Maine so he was Mr. Do-It-All for them. He had 18 dbl dbls and 4 triple doubles in his 41 games in the D-League.

Role with Sixers – He shoots 12 FGA per game in the D-League and in his time with the Sixers he averaged 7 FGA per game so his role definitely changed as it does for almost every D-League Call-Up. However, you could see that he wasn't taken back by the bright lights. In his NBA debut he posted 5 points, 11 assists and 5 rebounds with only 2 turnovers. His shooting with the Sixers was abysmal .302/.273/.333 and I think that's what did him in for them – he couldn't knock down open shots during his stint with them.

As I mentioned above the kid is a winner man. He's hard-nosed and he hates to lose. He says all the right things and I believed him. A lot of guys give lip service and it's easy to read between the lines, but Frazier is legit. He can play, he has confidence in his game and he works super hard.

I know I gushed about him a bit, but everything here are my honest thoughts based on what I've seen from him night in and night out in the D-League. He's an NBA player 100% to me.
Big thanks again to Chris for helping us out so we can learn a little bit more about Frazier other than the fact that he was waived to make room for Thomas Robinson. Frazier was an All-Big Ten player.
The signing has not been made official by the team yet so it goes without saying he will not be in uniform before the Blazers take on the Suns in about an hour.
Chris is a must follow if you're consuming basketball on the internet. Follow him on twitter.