The Scouting Report: at Los Angeles Clippers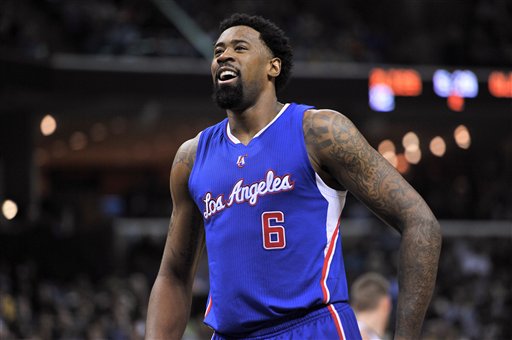 Projected starting line-up: Chris Paul, JJ Redick, Matt Barnes, Spencer Hawes, DeAndre Jordan
Injuries: Blake Griffin (elbow) out until at least Sunday
The Los Angeles Clippers lost Blake Griffin just before the All-Star break and it looked like an injury that would doom a team that many critics, locally and nationally, were already disappointed in.
But the Clippers have suddenly changed that perception by continuing to win, going 7-3 over 10 games including some very impressive wins on the road against Memphis and Chicago. They've been without Griffin but Chris Paul and DeAndre Jordan have picked up their games and have carried the Clippers during this stretch.
Of course they still have Jamal Crawford who plays big minutes off the bench and JJ Redick who is one of the best shooters in the league. But the main play that will unlock everything is Jordan setting a screen and rolling to the rim. Paul has been taking more shots.
"Chris Paul has the ball in his hands a lot when Blake Griffin is on the floor but now it's in his hands all the time," Damian Lillard said. "He's playing out of a lot of pick and rolls, transition, making plays, scoring more points. It's going to be a challenge as always."
In the last meeting Paul outplayed Lillard, mostly by his ability to get to the foul line. Paul was just 6-for-18 but had 23 points and six rebounds, outplaying Lillard on both ends. But Lillard played very well in the first meeting down in Los Angeles, though Paul's team has come out on top both times.
But without Griffin, the Blazers have a clear advantage in the front court. Aldridge is going to command all of Jordan's attention. It will also be interesting to see how the Blazers match-up with the Clippers bench by having Arron Afflalo. The Clippers have Austin Rivers playing more now, they released Jordan Farmar and Glen Davis may play 20-plus minutes Wednesday night.
Without having to use energy in guarding Griffin on the other end, this should play into a big night for Aldridge.
Lillard has also played at a very high level over the last three games. Also, due to injuries for Robin Lopez and Joel Freeland, Meyers Leonard played 31 minutes in the previous meeting.
Stotts has always said he's sticking to Chris Kaman and he may go back to the pair he used in the first month of the season with Kaman and Freeland. But Leonard's athleticism and shooting is always an intriguing option and Stotts initially went with Meyers as the fourth big man Sunday against the Kings.
How the frontcourt rotation unfolds in the last fourth of the season is something to watch as I wrote a few weeks ago.
But the Clippers have made a habit of proving people wrong without Griffin, so this should be a good one. Basically like every other game between Western Conference playoffs teams.