The Scouting Report: Oklahoma City Thunder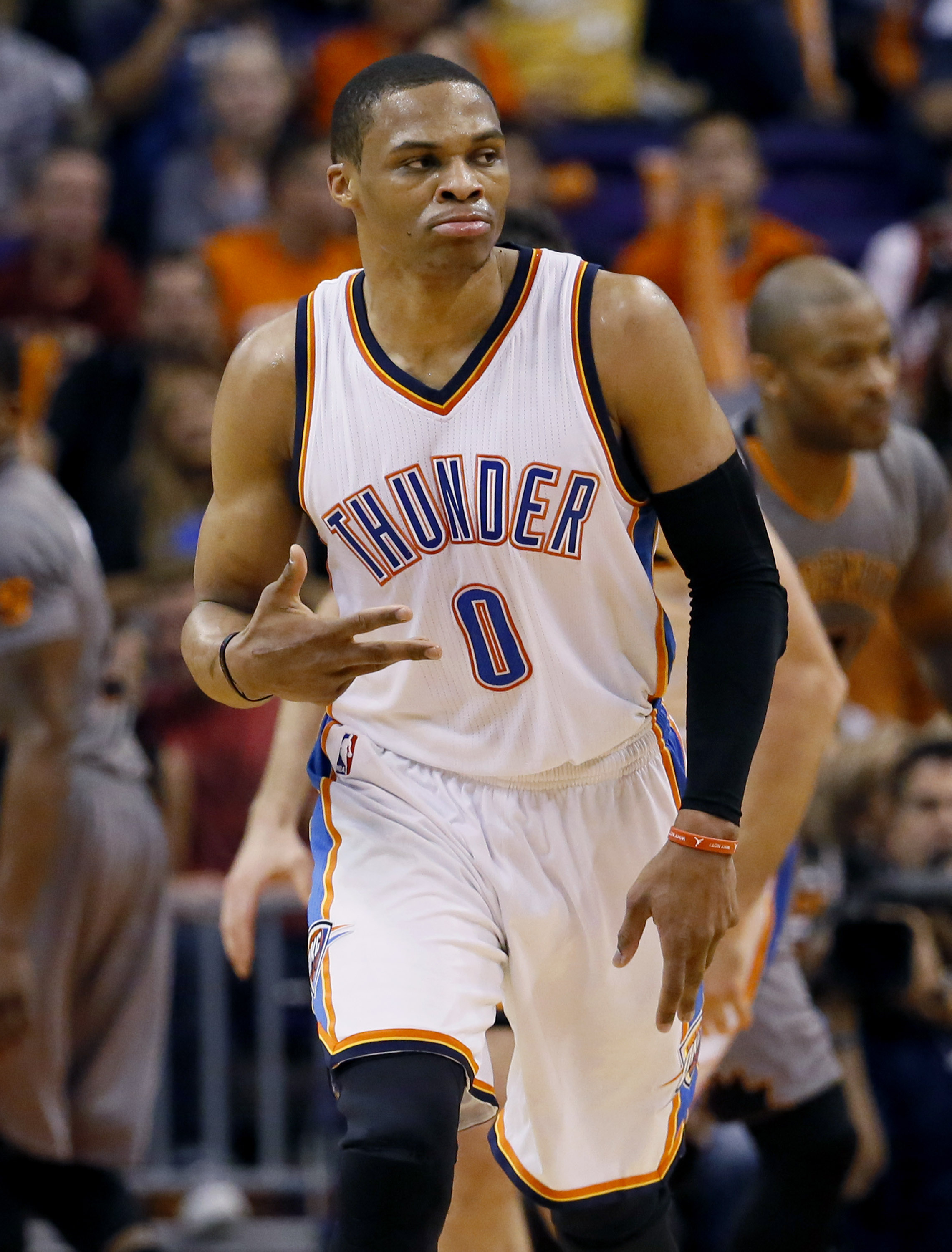 Projected starting line-up: Russell Westbrook, Andre Roberson, Kyle Singler, Serge Ibaka, Enes Kanter
Additions: Singler, Kanter, Steve Novak and DJ Augustin
Injuries: Kevin Durant (foot) out indefinitely
The Oklahoma City Thunder may have their deepest team ever in the Durant-Westbrook era. After a flurry of last second deals at the trade deadline, the Thunder filled many needs.
We talked about the trades, Durant and more with Thunder beat writer Anthony Slater of The Oklahoman on our latest podcast.
They got rid of veteran center Kendrick Perkins, now in Cleveland, and back-up point guard Reggie Jackson, who Durant was apparently not going to baby anymore.
But Durant's absence and the trades, have led to a grand appreciation for Russell Westbrook. Westbrook is creating shots, for himself and others, at a rate that the league has never seen.
Last night he stepped on the foot of a Phoenix player with a chance to tie the game in overtime and turned his ankle. He continued to play and as of now there have been no reports that he is expected to miss the game tonight. This should not be a surprise because he is proving that he is not of this planet.
It looked like the Thunder were going to pull it out after a great close to the game. But the Suns surprisingly closed it out. Dion Waiters made a boneheaded pass down the stretch that also killed the Thunder.
Augustin closed the game for the Thunder, acting as a younger version of the position that Derek Fisher played for the Thunder over the last few seasons. Augustin thrived after Brandon Jennings got hurt in Detroit and he has a prior relationship with Durant.
Small forward Kyle Singler has length on defense and is a very good shooter. He's a clear upgrade on the wing and it would seem that playing him in combination with Durant would be scary for opponents.
But the guy who has made perhaps the most noticeable impact, has been Enes Kanter. Kanter has scored in double figures in every game as a member of the Thunder. He had 18 last night and he might be their best interior finisher. Ibaka has also raised his game lately.
Even without Durant, the Thunder are very good. They are deeper than ever and Westbrook is playing the best ball of his career. And a Thunder win would give them a little bit of hope in their chase for the Northwest Division. A win for the Blazers clinches the season series and would extend their division lead to seven games.