The Scouting Report: San Antonio Spurs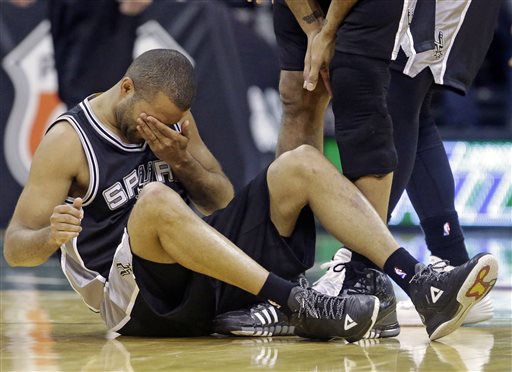 Projected Starting Line-up: Tony Parker, Danny Green, Kawhi Leonard, Tim Duncan, Aron Baynes
The San Antonio Spurs are in a little bit of a funk. Usually, the famous "Rodeo Roadtrip" is a time where the Spurs start to round into form before another playoff push.
But this season, their longest road trip of the season, has not proven to be the boost that they need. So far they are 2-4 on the road trip and apparently, the sentiments of the Spurs fanbase are wearing thin.
San Antonio is currently 7th in the Western Conference and are three games back of the fifth seed. There have been multiple issues facing the Spurs but not one is bigger than the decline in production from point guard Tony Parker.
Parker is putting up his lowest field goal percentage in 10 seasons and it's even leaving some Spurs analysts to wonder whether he is healthy. They had a close loss to the Clippers last week, followed by a blowout by the Warriors the next night. The Jazz closed them out well on Monday.
But this is definitely some rare territory for the Spurs, who have been at the top of the conference for the last few seasons. They've dealt with injuries to Parker and an extended absence to Kawhi Leonard. They seemingly can't find a true rotation and Aron Baynes has somehow ripped the starting job away from Tiago Splitter.
Of course, you can't talk about the Spurs play this season without talking about Leonard. Tim Duncan has been an All-Star, keeping up his excellence. But Leonard was the difference-maker in their title run last season and the 2014 Finals MVP is struggling to find his footing. He is morphing into San Antonio's alpha dog, but the increase in usage has resulted in a less-efficient Leonard.
His PER is slightly down from last season and his shooting percentages, inside and outside of the arc, are lower than they've been at any point in his career. He dealt with a hand injury that had him out for a considerable amount of time.
Regardless, it shouldn't surprise anybody if the Spurs come out tonight and take it to the Blazers. The Blazers aren't underestimating the Spurs but their play as of late has been disappointing. They have three more games left on the road trip, including tonight, and still could salvage a winning road trip. But a loss tonight would hand the Spurs their fourth straight and it would give the Blazers a major lift.
The Blazers lead the season series 2-1.
Both teams are winless after the All-Star break so something's got to give.