Report: Blazers prefer Wilson Chandler to Arron Afflalo, make players, future pick available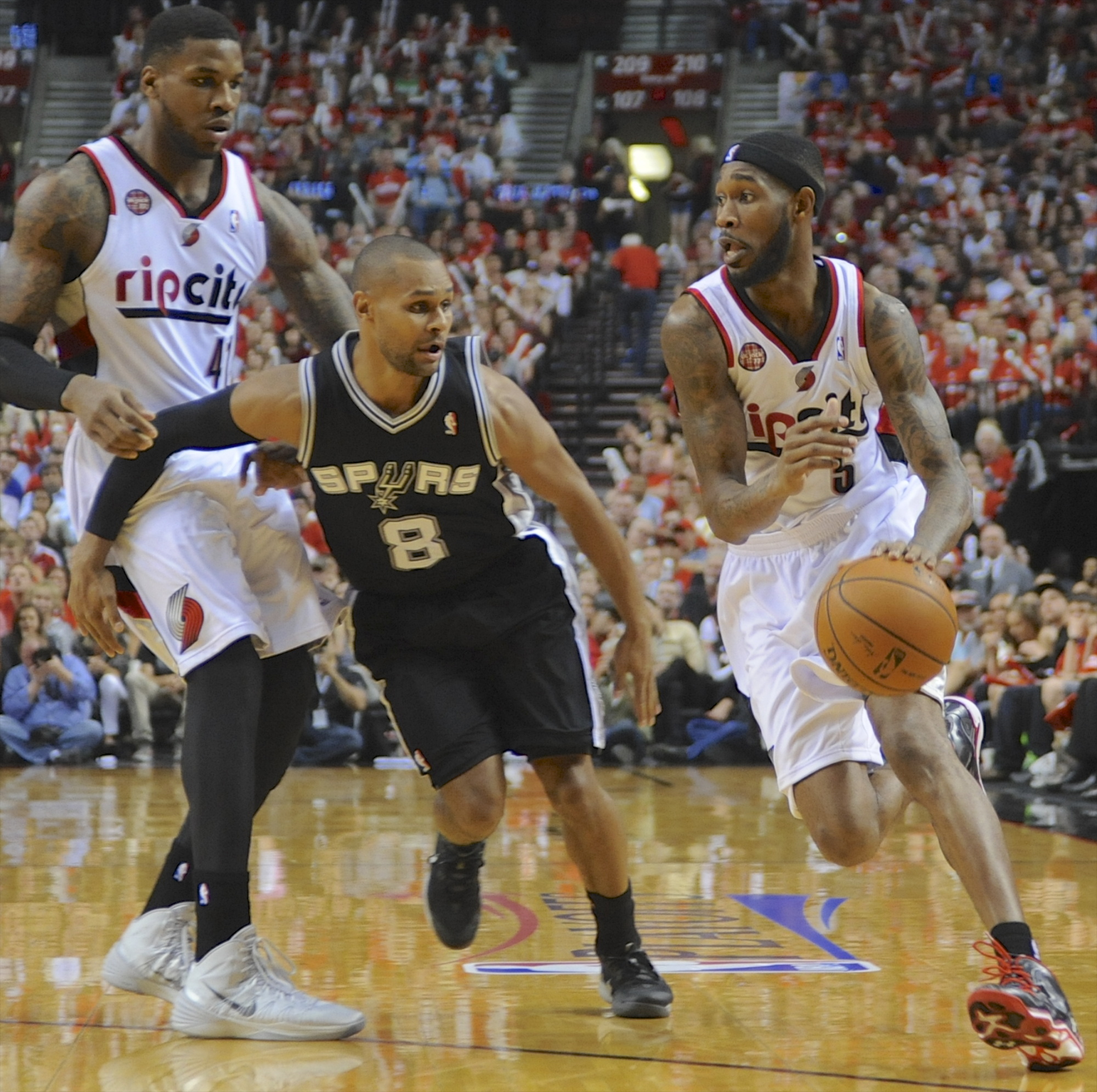 The Portland Trail Blazers are reportedly eyeing to acquire a wing player from the Denver Nuggets.
Yesterday we broke down multiple reports that conclude the Blazers are looking to add wing depth with either Denver's Wilson Chandler or Arron Afflalo.
Adrian Wojnarowski of Yahoo! Sports reports that the Blazers prefer Chandler to Afflalo, given the fact he is under contract for another season while Afflalo is an unrestricted free agent. Woj also reports that the Blazers have made Thomas Robinson, Will Barton and a future first round pick to acquire Chandler.
Portland has shown a stronger desire to make a deal with Denver for Wilson Chandler than Arron Afflalo, partly because Chandler is under contract next season. The Blazers have made Will Barton and Thomas Robinson, as well as a future first-rounder, available in talks for wing players, but clearly would be more motivated to sweeten a package for Chandler than Afflalo, league sources said.
Wojnarowski also reports that the Blazers could be a candidate to add veteran swingman Tayshaun Prince.
As a free agent, Prince could become the most coveted player on the market this month – with the Los Angeles Clippers and Portland Trail Blazers promising to be strong contenders, league sources told Yahoo Sports. Prince is a native of Los Angeles.
That the Blazers prefer Chandler to Afflalo isn't too surprising. While Afflalo is a better offensive player than Chandler, Chandler offers positional versatility at both forward spots and is under contract. While Afflalo can hang with 3's, Chandler's size is a better match-up against bigger forwards like Kawhi Leonard, Kevin Durant, or even Jeff Green.
Signing Prince would seem like it would be a surprise move but perhaps if nothing else it will be an insurance policy to have on the wing. In limited attempts, Prince has shot very well from the perimeter this season in both Memphis and Boston.
The Blazers are clearly looking to add veteran depth to the wing. Dorell Wright has performed well as a smallball power forward as well. And with Barton and Robinson both coming off the books after this season, it's not exactly a surprise that Portland has offered them.
It's also interesting to note that Wojnarowski reports that Portland would offer a future pick in a trade rather than this year's first rounder. If Portland keeps their pick it allows them to add a young talent in an offseason where they will have to commit big money to three starters in free agency.