Trail Mix: Blazers in best position to acquire Denver's Arron Afflalo?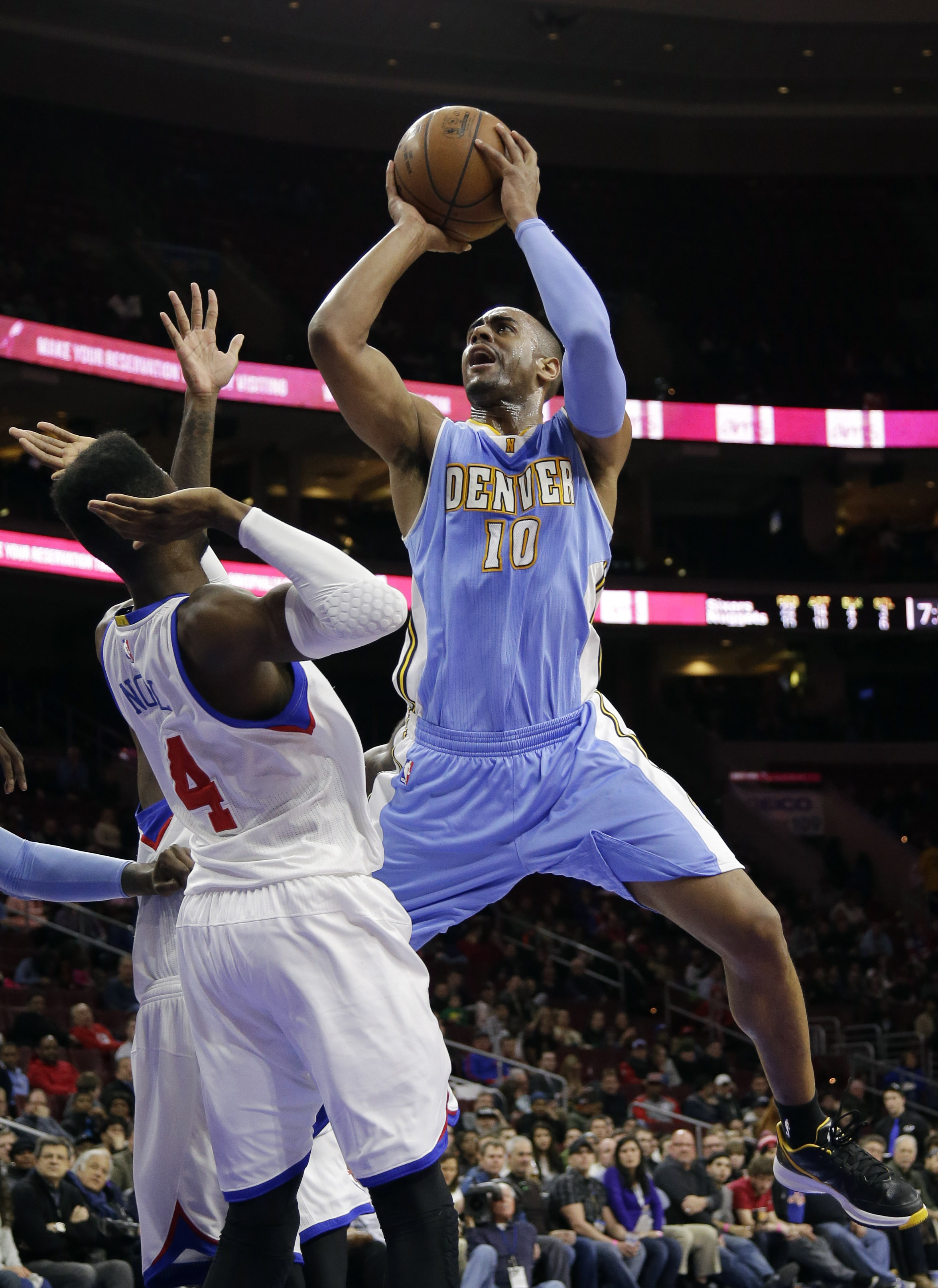 The NBA trade deadline is fast approaching and of course the rumors are swirling like crazy.
The Blazers have been linked with Denver's Arron Afflalo for about a while now. Last week ESPN's Ramona Shelburne reported that the Blazers had inquired about the veteran guard's services.
And the latest on that front comes from Yahoo! Sports' Adrian Wojnarowksi. Wojnarowski says the Blazers are in the best position among contenders to acquire Afflalo in a potential deal.
Denver guard Arron Affalo's market is still developing, but Portland remains the contender with the assets that could best make an eventual deal work, league sources tell Yahoo Sports. Several in pursuit – including the Clippers and Miami Heat – simply have too little to offer.
The Blazers have also been connected to Afflalo's Nuggets teammate Wilson Chandler. But, as ESPN Insider Kevin Pelton notes, the fact that Afflalo can walk in free agency in the summer could drive down their asking price of a first round pick.
The possibility of Afflalo leaving in free agency may drive down Denver's price, making Afflalo more palatable for contenders interested in fortifying their wing rotations such as the Chicago Bulls and Portland Trail Blazers. Portland seems more likely, since the Blazers could acquire Afflalo for expiring contracts without surrendering a rotation player.
The Blazers do have their first round pick and lots of young talent including Thomas Robinson, who is on the last year of his deal.
The Blazers are going to be in a tough position to give up their first rounder, especially if they have to dip into the luxury tax in order to keep LaMarcus Aldridge, Robin Lopez and Wesley Matthews in free agency.
Grantland.com's Zach Lowe discussed this in his column Monday and laid out some of the cons to giving up their pick.
Portland's 2015 first-rounder might be a long shot, but Olshey's a smart GM, and it represents a precious chance to restock with a quality player on a cost-controlled rookie deal. It matters. It's also fair to wonder what Barton and McCollum might be today had Terry Stotts, a wonderful coach, been a bit more willing to let them play through their mistakes…
Lowe then writes that he would bet the Blazers deal their pick.
There's no right answer. Dealing their first-round pick might not be a monumental risk for the Blazers, but it would carry some cost. I bet they do it.
Lowe also wrote that the Raptors are listening to trade offers for Portland high school product Terrence Ross who has been coming off the bench for Toronto since January.
The Blazers are in the market for a wing to add to their bench but according to multiple sources league sources, a deal involving Ross to Portland doesn't seem likely.
The NBA trade deadline is just under 48 hours away at noon on Thursday Feb. 19.