The Scouting Report: Los Angeles Lakers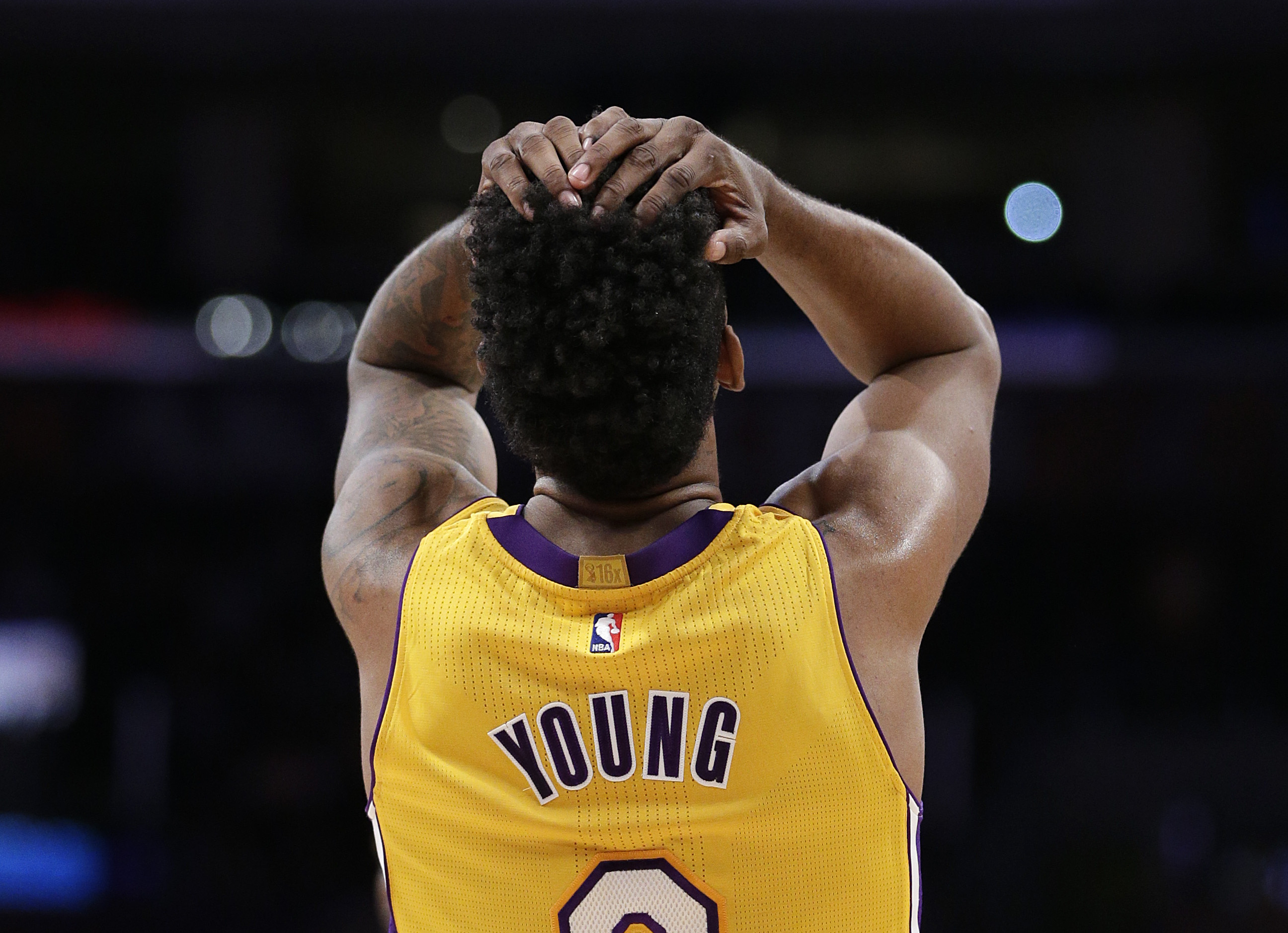 Projected starting line-up: Jordan Clarkson, Wayne Ellington, Ryan Kelly, Tarik Black, Robert Sacre
It was probably unnecessary to watch the Los Angeles Lakers in action last night as they lost yet another game 106-96 to the Denver Nuggets who are far from an example of continuity and togetherness.
The Lakers led for much of the game but the Nuggets being the better team, they eventually took the lead in the second half.
The last two meetings between the Blazers and Lakers have been interesting. The Blazers needed to make a run in the final minutes at home to beat the Lakers by 4 in January. And then a few days later in Los Angeles, Damian Lillard put on a show in the final minutes to knock the Lakers out.
After their loss last night and their season, it wouldn't be a surprise to see a very down Lakers team tomorrow. Nick Young is probably getting fined by Byron Scott and they are bad at a lot of things. Wayne Ellington can hit shots and Ed Davis can hurt the Blazers on the offensive glass. Ditto for Tarik Black. But the Blazers should have a size advantage tomorrow with Lopez back.
The Lakers outrebounded the Blazers in both of the January meetings. If the Blazers want to coast into the break with a blowout, they just can't let the Lakers hang around with extra possessions.
Although the Lakers "aren't tanking" they need to finish in the top five in the draft to keep their pick this season and are currently in the coveted bottom four of the draft. Of course that isn't relevant to the players on this roster and while they did play poorly and morale appears to be low, tomorrow could be the night Nick Young breaks out of his slump and shoots the Lakers into the game.
The Blazers did a better job guarding the Lakers midrange shots towards the end of the first meeting and carried that over. Meyers Leonard will be a problem for Carlos Boozer to handle on the perimeter.
Without Chris Kaman on Feb. 5, Stotts had Leonard play as the only big man off the bench alongside Aldridge and Lopez. Given how Leonard has played recently, it'd be hard for me to see Stotts go away from that against a Lakers team that plays a lot of big men.