The Scouting Report: at Houston Rockets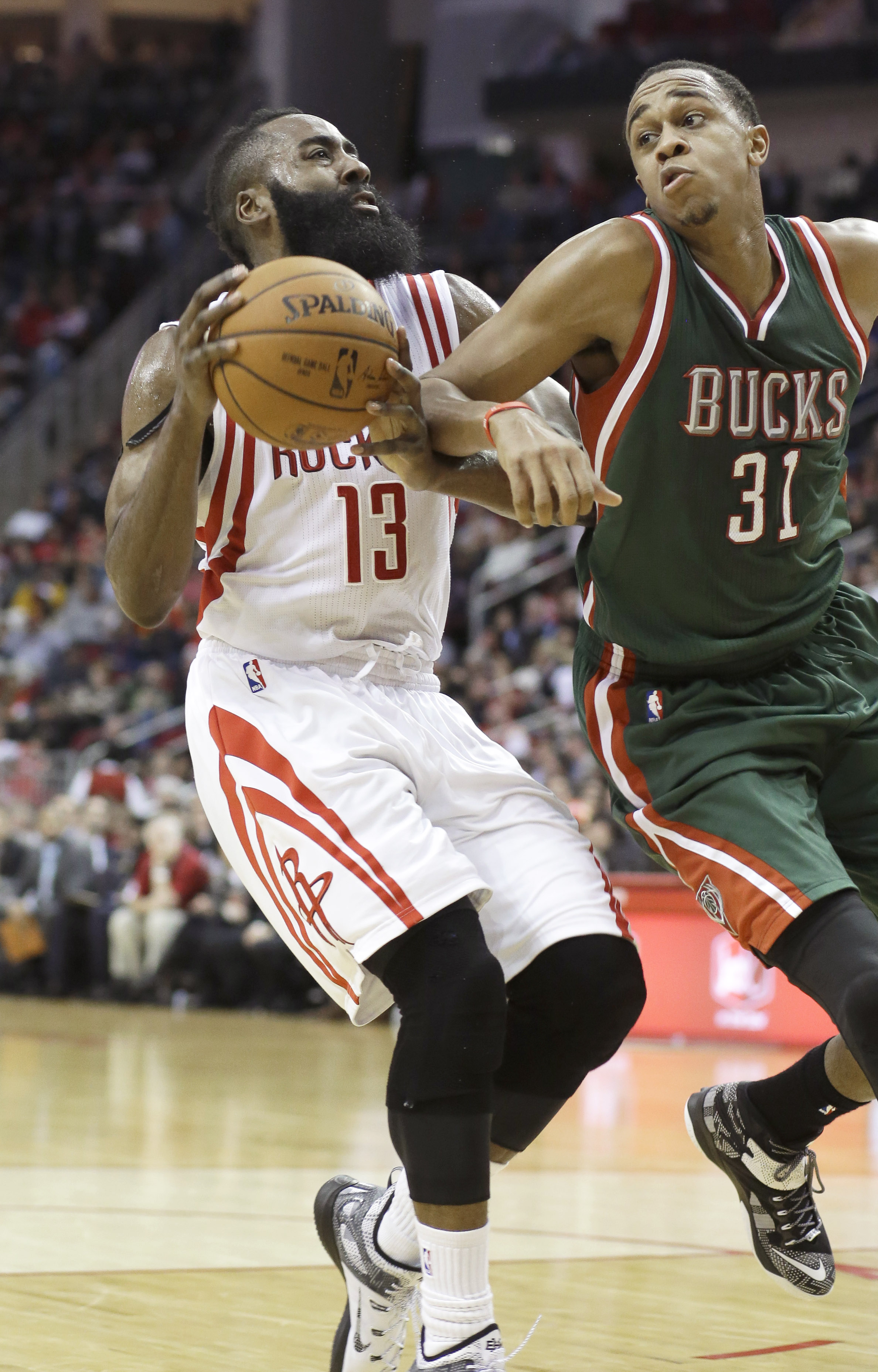 Projected starting line-up: Patrick Beverley, James Harden, Trevor Ariza, Donatas Montiejunas, Joey Dorsey
Injuries: Dwight Howard (knee) out indefinitely
New additions:  Josh Smith
The Houston Rockets changed some of the parts but they didn't change the formula. Stopping James Harden is going to be priority number one for the Trail Blazers tonight as they attempt to shake off their most gutwrenching loss of the season on Saturday.
The Rockets handed the Blazers their largest margin of defeat so far this season 110-95 back on December 22. In that game, Harden had 44 points and there wasn't anything special to how he destroyed the Blazers. He took 13 free-throws, got 13 shots at the rim and only missed one of his midrange attempts.
He had pretty close to a perfect game on the offensive end and with the Blazers were without Aldridge and Lopez. It also didn't help the Blazers that Lillard was 6-for-16.
Sunday should be a very different match-up now that the tables have turned and the Rockets are now the team lacking frontcourt depth. Montiejunas has found a new identity in the post and has been productive player down low for the Rockets. He was probably misused earlier in his career as a stretch-4 and he has provided much more value for them in a refocused role inside. He will be the Blazers priority in terms of the low block.
Trevor Ariza and Patrick Beverley are both threats to shoot it from the perimeter and Corey Brewer has found the a 3-point shot in Houston, shooting nearly 35 percent from long range after shooting under 20 percent while he was in Minnesota.
The Blazers have a good opportunity to get a good win against a good Western Conference team tonight. The Blazers cannot be sloppy with the ball like they were last night as they totaled 22 turnovers. The Rockets, without Howard, are not as good as the Mavericks.
Aldridge will present problems for Houston on the match-up front that they didn't have to deal with last time and without Howard, they are without their best defender against Aldridge.
Whether Portland takes advantage of the favorable match-up is another matter entirely and something they haven't done with much consistency over the last four weeks.