The Scouting Report: at Atlanta Hawks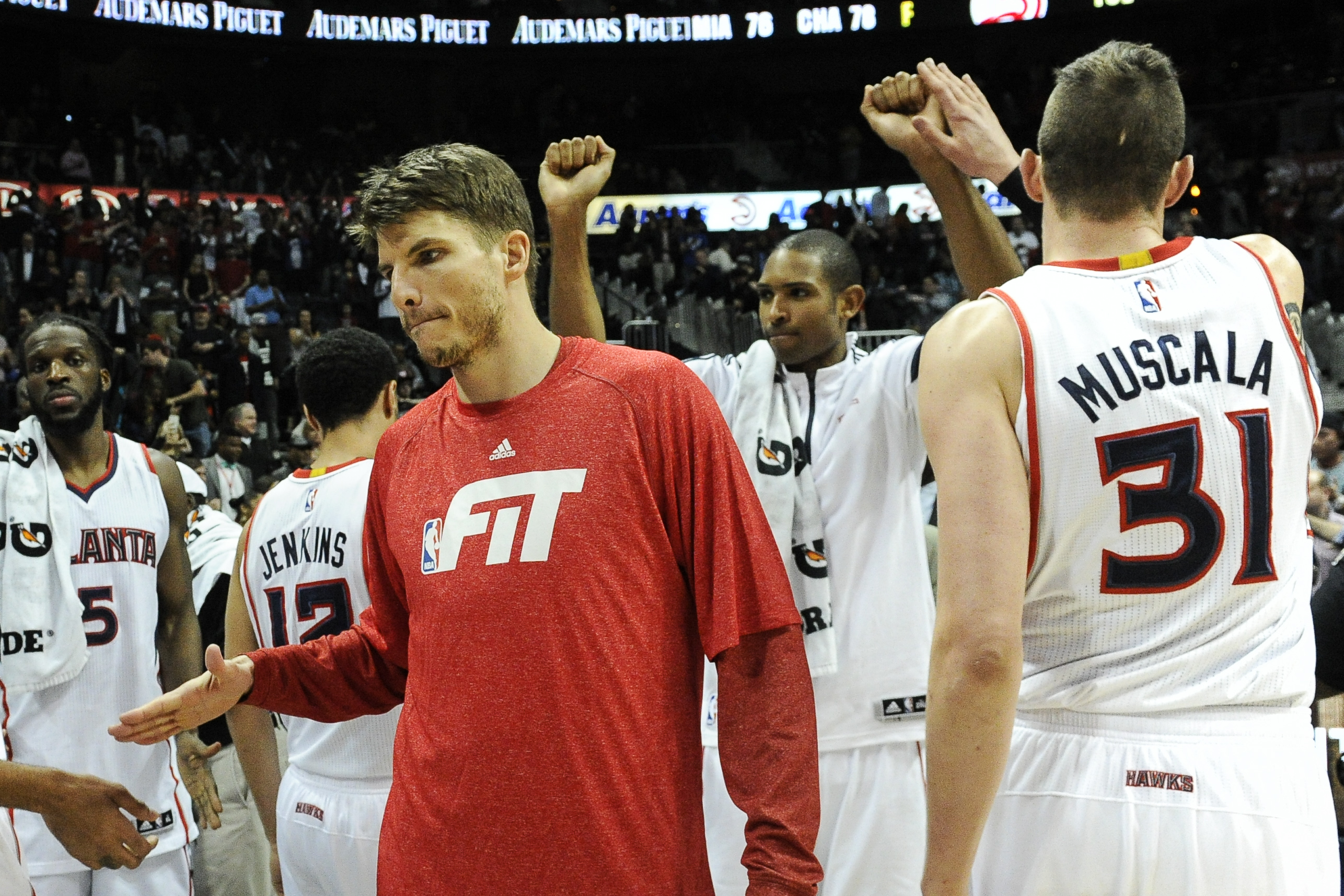 Projected starting line-up: Jeff Teague, Kyle Korver, DeMarre Carroll, Paul Millsap, Al Horford
These guys are good. Nearly a month ago, the Atlanta Hawks came into the Moda Center and put on a clinic. They had gotten good road wins before but they manhandled the Blazers in a way we haven't seen except for the Grizzlies earlier in the season. The Hawks won 115-107.
The Hawks put on a defensive clinic, forcing 18 Blazers turnovers and scoring 115 points on one of the league's  best defensive units. It was not a pretty affair for the Blazers and if they don't want a repeat performance they are going to have to do some things better or else Atlanta may be on their way to high quality shots all night long. That might happen anyway.
Robby Kalland and I broke down the Hawks and how good and lovable they are on the latest Blazer Banter podcast. (Subscribe on iTunes and leave a review!)
The Hawks have three All-Stars and Kyle Korver could still make the team as an injury replacement. There is no doubt that the Hawks are tough to stop any night. The Blazers protect the three-point line at all costs and the Hawks would often go through a variety of actions before getting but if Paul Millsap touched it, good things happened. He scored 27 points on 11-of-17 shooting and had six rebounds.
Post-ups and middle pick and rolls were the way that the Hawks picked the Blazers apart with Millsap as their main weapon. The Blazers love to switch in these situations, especially against big men that are as good of shooters as Millsap. This is kind of like the Spurs with Boris Diaw. The Hawks hunted the mismatch all night. They welcome the switch because they know something good is going to happen. Let's look at it.
So then the Blazers switch a 3-4 pick and roll with Batum going to Millsap. Should work out better right?
And if the Blazers were late to switch or didn't execute it, Millsap did this.
(All video used from NBA.com/stats)
The Blazers have a tough game in front of them and it's going to be rough if they can't contain Millsap. The Blazers have switched this season to great success. But will Millsap's dominance against in almost every one of those situations force the Blazers to re-evaluate their defense. Even in straight post-ups Millsap scored on Aldridge.
The Hawks have a lot of weapons and Teague is a supply line to create everything but the Hawks used a variety of ways to get the ball in Millsap's hands. Often times Millsap would give it up just to get it back two or three passes later with an easy shot around the basket.
Chris Kaman had a rough night against the Hawks last time out and Meyers Leonard got a DNP, which likely won't happen again. I thought we'd see him in the last match-up against Atlanta's second unit to also bring some shooting as a big man. Perhaps this time we'll finally get to see that.
Nicolas Batum is going to play and Damian Lillard is going to be mad as hell. But the Blazers need to contain Millsap better and everyone on the Blazers will need to carry more responsibility in one-on-one defense as the Hawks have the ball movement and shooting to exploit any breakdowns.
If the Hawks find more ways to exploit Portland's individual defense in certain situations, it could be another long night.
As Mike Richman of The Oregonian noted, the Blazers have slipped defensively without Robin Lopez and Joel Freeland. They won't have them back by tonight but to have a chance at snapping Atlanta's 17-game winning streak, they've got to be better on that side of the ball.