Hawks beat Blazers 105-99 behind big 4th quarter for 18th straight win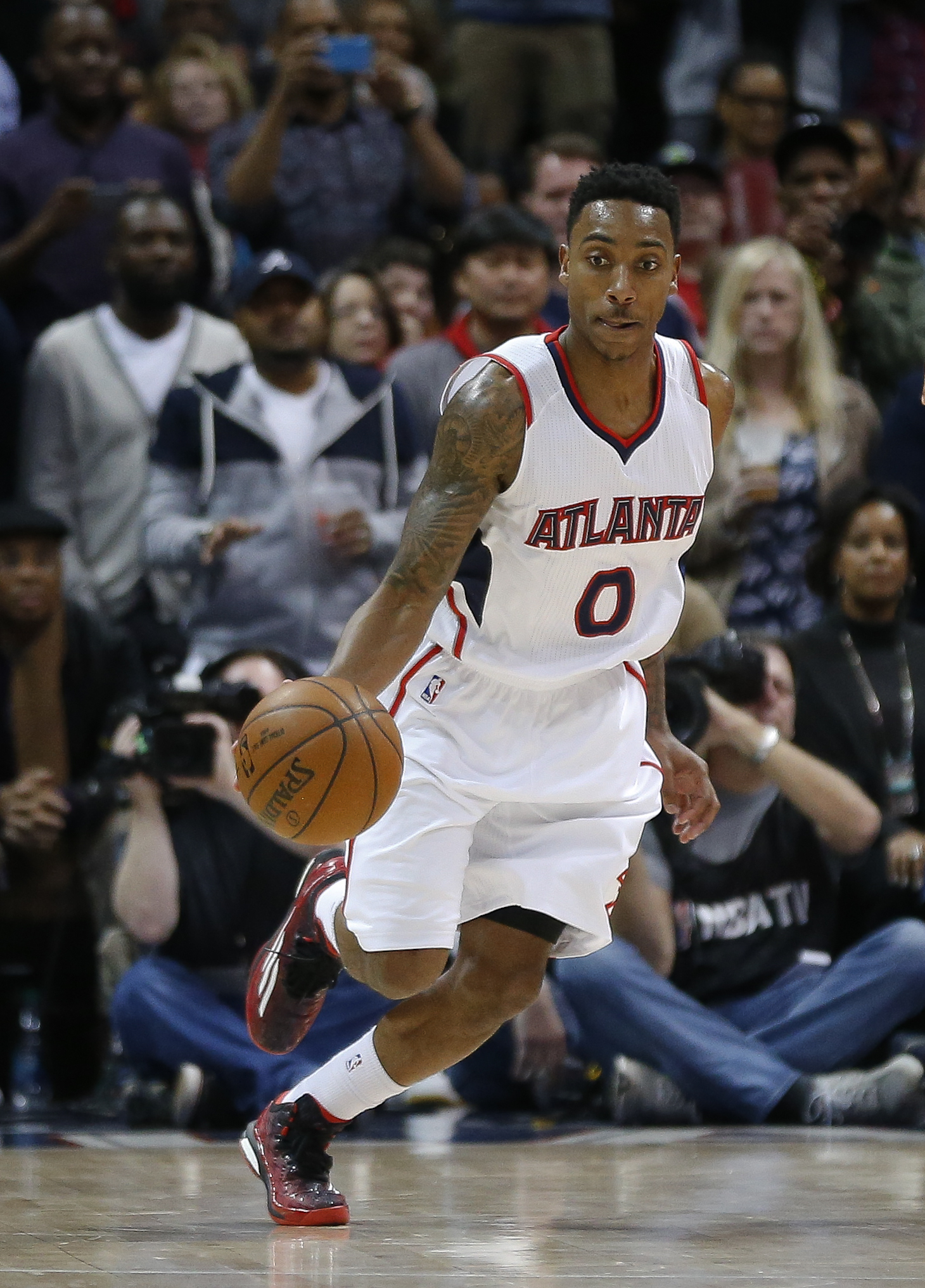 The Portland Trail Blazers looked like they were on the verge of ending the league's longest win streak. But the Atlanta Hawks showed why people are starting to take them seriously as contenders, scoring 36 points in the fourth quarter to win their 18th straight game.
LaMarcus Aldridge dominant for much of the game. He scored 37 points and grabbed 11 rebounds. Blazers did a much better job on Paul Millsap as he was only 6-for-14 from the field. Particularly Aldridge stuck with him well and didn't let him get open shots and challenged his drives well with length.
The Blazers also did a nice job containing Teague for much of the game. Teague was 3-for-14 in the first three quarter but was 3-for-3 in the fourth period. The Hawks shot 71 percent as a team in the fourth quarter and the Blazers could not muster enough makes down the stretch to win the game.
The Blazers were great on the possessions that they didn't turn it over. They shot 11-for-30 from the 3-point line, which is good for 37 percent, a number you would take almost any night.
But Damian Lillard was 1-of-9, Batum clanked a game-tying attempt off the front rim that was wide open. Matthews missed a corner 3 that would have brought Portland within one in the closing seconds. All three of them had chances to tie the game or bring the game within one but they didn't make it.
The Blazers had 17 turnovers which only led to 12 Hawks points. But it was those turnovers that will stand out. Almost any time Lillard jumped in the air without having his mind made up, the Hawks would get a hand on the ball and come up with it. The Blazers actually had as many points off turnovers as the Hawks did but in a game this close they needed to take better care of the ball.
The Blazers also outrebounded the Hawks. They led after three quarters and put themselves in a position to win. But the Hawks bench, mostly Dennis Schröeder and Mike Scott, along with Kyle Korver, helped them take the lead.
Some other thoughts: 
The Blazers just cannot seem to find a reliable cog as a third wing off the bench. Will Barton wasn't exactly a disaster but he wasn't good, either, going 1-of-4. The biggest positive in his night was that he didn't turn it over, though he probably should have been credited for one for letting a lob go through his hands. Whether it's Barton or CJ McCollum or even the now seemingly forgotten Allen Crabbe, the Blazers just haven't had consistent play from that position.
The Blazers are also struggling to have a third cog on the wing, period. Nicolas Batum is playing through a wrist injury that's causing him to wear a huge brace. But while he's courageously playing through it, you have to wonder how much it costs the Blazers. Crabbe is still undefeated as a starter but after getting a start and being benched for Barton last week, he hasn't seen the floor since. As the performance of Portland's reserve wings continues to be off and on, it likely puts more pressure on Batum to play through. He defended well and his length seemed to really give Teague problems for much of the game. But the missed three is what will stick with most after a loss like that. The Blazers starting line-up of Batum, Matthews, Lillard, Aldridge and Kaman went 1-for-6 from long range in the 15 minutes they played together per NBA.com.
Lillard's rough shooting stretch continued tonight. He had some wonderful passes all night long but while he had moments of brilliance, he also had six turnovers. Those things become more glaring when he doesn't make shots, which was the case once again tonight. After an All-Star snub, many expected Lillard to explode for a big game. The Blazers almost always go for 3-point looks when they are down by three and tonight, they missed almost every one of their attempts. The math is on their side. They haven't been Warriors-good in clutch situations but the Blazers, who shoot tons of 3's late in games, are a +22.4 per 100 possessions when ahead or behind by 3 points or less according to NBA.com. They are 11-7 in those situations. The Hawks are 12-4. The Blazers are also much more efficient in these crunch time situations compared to their overall offensive performance, scoring 115.7 points per 100 possessions. The Blazers offense hasn't been near that level of efficiency consistently all season, ranking 11th in the league in offensive efficiency at just under 105 points per 100 possessions.
Up next for the Blazers are the Bucks, the last team to beat the Hawks. They're a young, frisky bunch that will defend the hell out of you and use a ton of different line-ups. The way the Blazers have been playing as of late, losing seven of their last 10, every game is tough.
Standings update: the Blazers are in 4th place but tied with the fifth place Clippers at 32-15.