Report: Monday's Blazers-Nets game in Brooklyn postponed; re-scheduled for April 6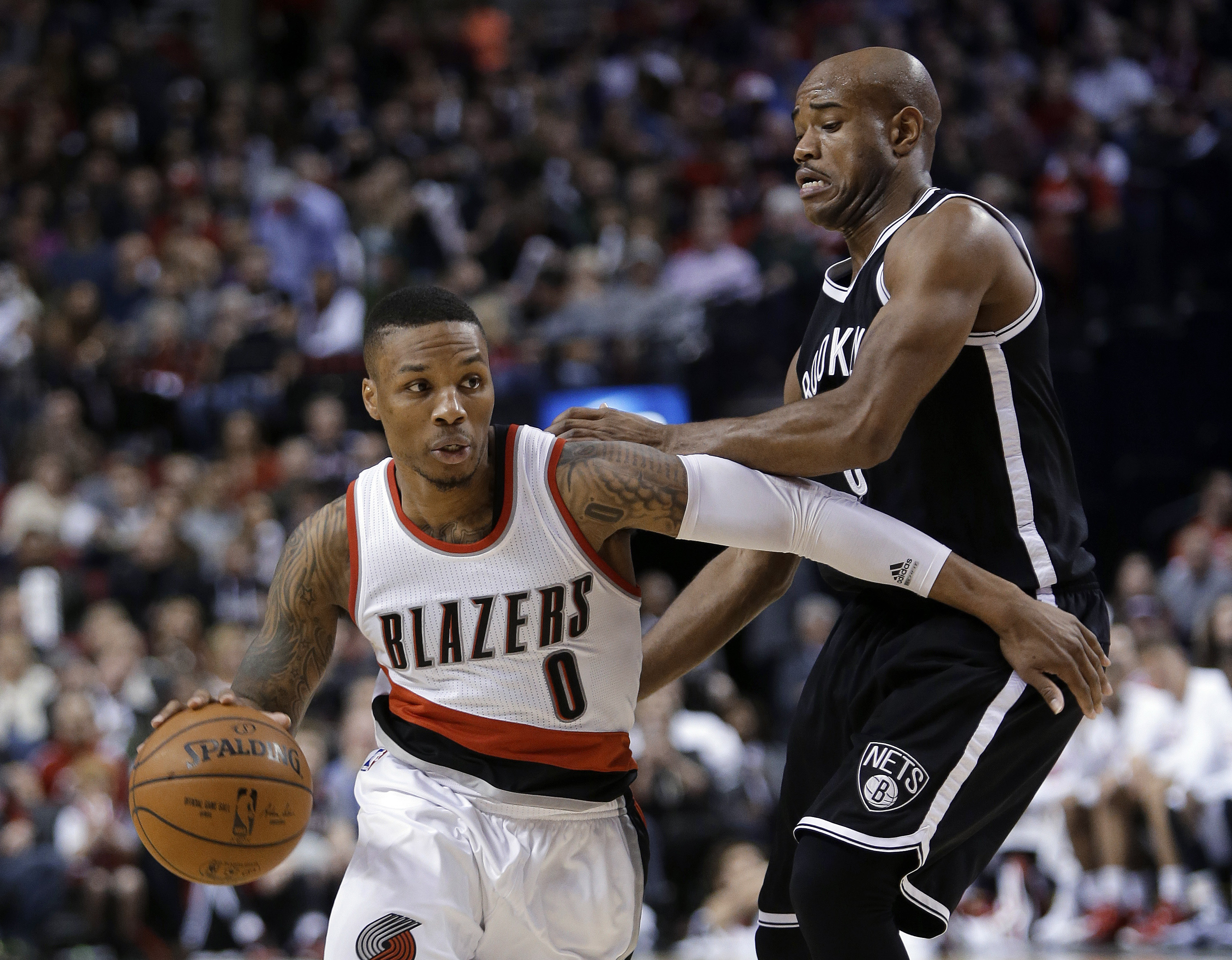 Monday's game between the Portland Trail Blazers and Brooklyn Nets has been cancelled due to the impending blizzard that will hit New York City according to Adrian Wojnarowski of Yahoo! Sports. However, there have been no reports about when the game will be rescheduled.
UPDATE 9:22 AM: Brooklyn Nets beat writer Andy Vasquez of The Record newspaper/northjersey.com in New Jersey reports that the Nets have informed season ticket holders that the game will be re-scheduled for April 6. (via The Brooklyn Game) So Portland will have to play in Portland on April 4 against New Orleans, travel to New York the next day, then presumably fly back to Portland the night of 6th. Their next game would be April 8 at home against Minnesota.
According to TrailBlazers.com reporter Casey Holdahl, the Blazers will immediately leave New York in order to get to Cleveland before Winter Storm Juno, which is supposed to drop two feet of snow, reaches the city.
The Trail Blazers will now fly to Cleveland Monday in order to get out of the New York City before the weather hits. The storm, which meteorologists predict could dump more than two feet of snow and bring 50 mile and hour winds,  is expected to roll into the city some time late Monday night, exactly when the Trail Blazers were scheduled to depart to Cleveland.
The Blazers-Nets game is not the only NBA game to have to reschedule Monday night for Winter Storm Juno.  Monday's Knicks-Kings match-up at Madison Square Garden has also been postponed due to the weather, according to Kings play-by-play man Grant Napear.  That game also has no reschedule date set.
We will update as soon as we know more about a potential reschedule date but it will likely require the Blazers to fly across country for one game later in the season.
Looking at the schedule right now, the Blazers play a road game in Minnesota on March 7 but don't have a game until they face the Houston Rockets at home on March 11. However, the only free day for the Nets in that time is March 9, smack dab in between two home games.
As far as a glance at the schedules tells me, the best bet for the Blazers-Nets reschedule would be the 6th of April. The Nets and Blazers don't play between April 4 and April 8 and that day would give both teams a days rest on both ends to make it happen.
The league should make an official announcement by day's end.