Blazers forward Nicolas Batum (wrist) leaves game vs. Celtics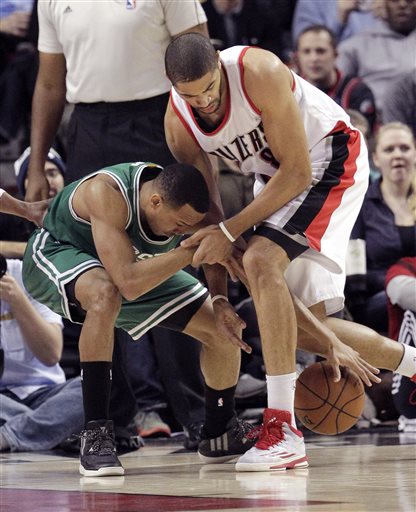 The Portland Trail Blazers continue to experience the wrath of the injury gods. Fresh off of his best game of the season, Blazers forward Nicolas Batum left in the third quarter of Thursday's game against the Boston Celtics.
The Blazers called the injury a right wrist sprain. Batum finished 0-for-six with 0 points, four assists and three rebounds. Batum is averaging a career low 10 points per 100 possessions and is shooting just 28 percent from the 3-point line on the season. He's rebounds per 100 possessions are also down from where they were a year ago.
Losing Batum couldn't have come at a worse time for the Blazers following the news that three time All-Star forward LaMarcus Aldridge would miss 6-8 weeks to surgically repair a ligament in his left hand.