Trail Mix: Blazers 12th in Forbes valuation, Spurs interested in signing LaMarcus Aldridge?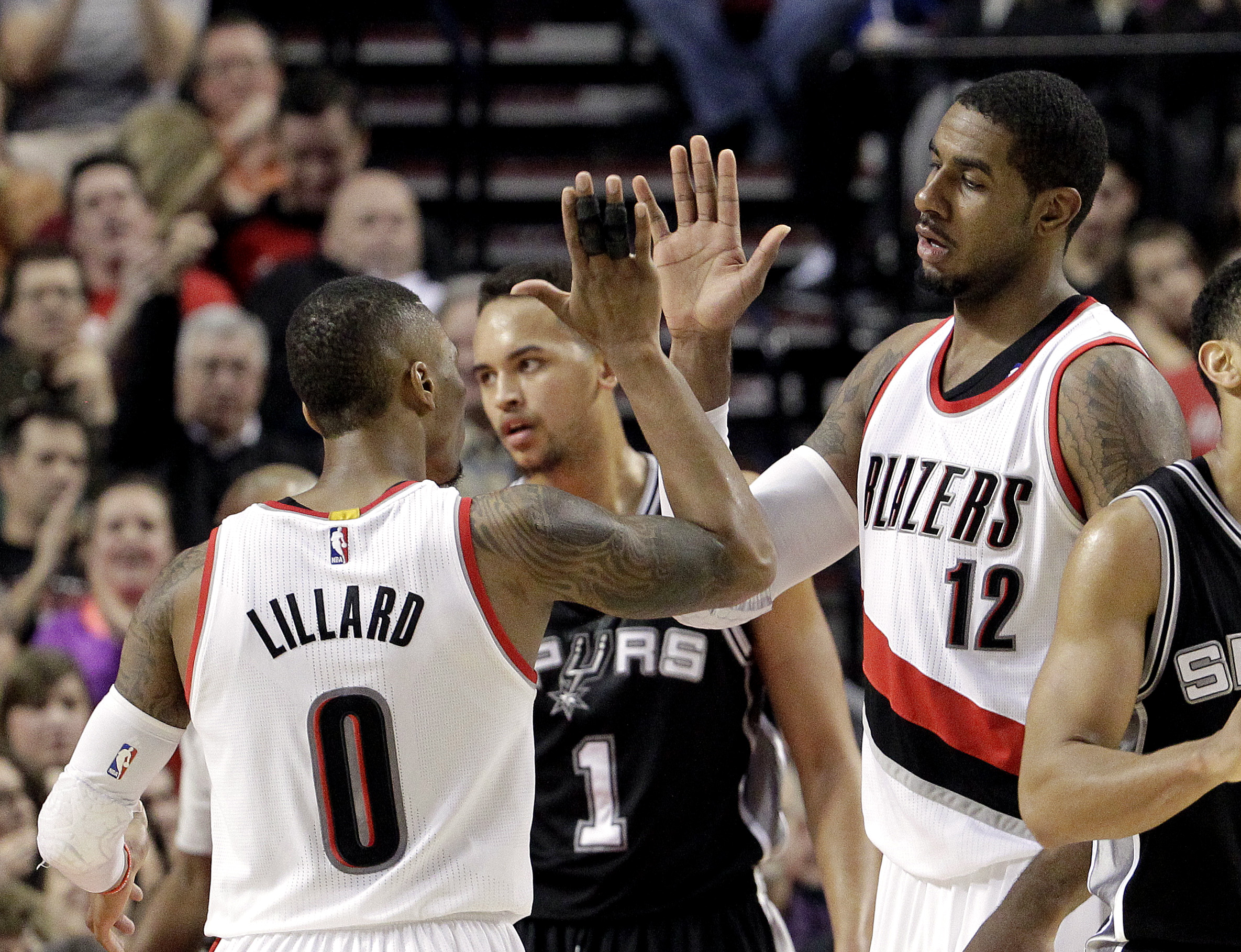 The Portland Trail Blazers take on the Phoenix Suns Wednesday in the first game of a back-to-back without power forward LaMarcus Aldridge.
Here's our game coverage in today's Columbian and The Scouting Report.
But Aldridge's name is making headlines in another way. According to Grantland.com's Zach Lowe, the possibility of the San Antonio targeting Aldridge with a max contract in the summer was a scenario mentioned by multiple team executives at the NBA D-League showcase over the weekend.
Still: I found it interesting that after having heard very little San Antonio/Aldridge talk of any kind, ever, a bunch of unconnected higher-ups suddenly started mentioning it over the last two weeks. Someone said something to start the rumor mill churning, and the Blazers have always considered one of Aldridge's home-state Texas teams the biggest threat to snag him away.
Obviously Aldridge has publicly said all of the right things about wanting to be the best Blazer ever.
Of course, Portland has many things to its advantage. Damian Lillard is a superstar and relieves crunch time pressure off Aldridge. Neil Olshey was signed to an extension, it seems like he has a good relationship with Terry Stotts. As ESPN.com's Ramona Shelburne wrote a week ago, Aldridge needed some convincing to stick around for the rebuild. So far, Olshey has delivered for Aldridge.
And perhaps most importantly, the Blazers can offer him more money than any other team.
Lowe's Grantland colleague Kirk Goldsberry wrote about Damian Lillard earlier this week. It included one of his awesome shot visualizations showing all the shots that Lillard has taken in his career. He also posted it via twitter.
Forbes.com released their yearly valuations of NBA franchises on Wednesday. For the second year in a row, the Blazers came in 12th among the 30 NBA franchises. Forbes values the Blazers at just under a $1 billion at $940 million after being valued at $587 million last season. This is mostly due to the league's new lucrative television rights deal.
The Trail Blazers finished with the NBA's fifth highest attendance at 19,746 per game last season, but it marked the team's lowest attendance since the 2007-08 season. The club has a complicated variable ticket pricing system with 27 different prices for 41 games. Prices are adjusted weekly based on demand, star quality and playoff ramifications.
They are just behind the San Antonio Spurs and ahead of the Oklahoma City Thunder.
The Los Angeles Lakers claimed the top valuation.
Earlier this week we had Patrick Redford of VICE Sports on the podcast where among other things we discussed Lillard, the Western Conference playoff picture and how the East is looking better and better. Please subscribe to the podcast on iTunes. We'll also work on making it easier to listen to for android users.