The Scouting Report: Phoenix Suns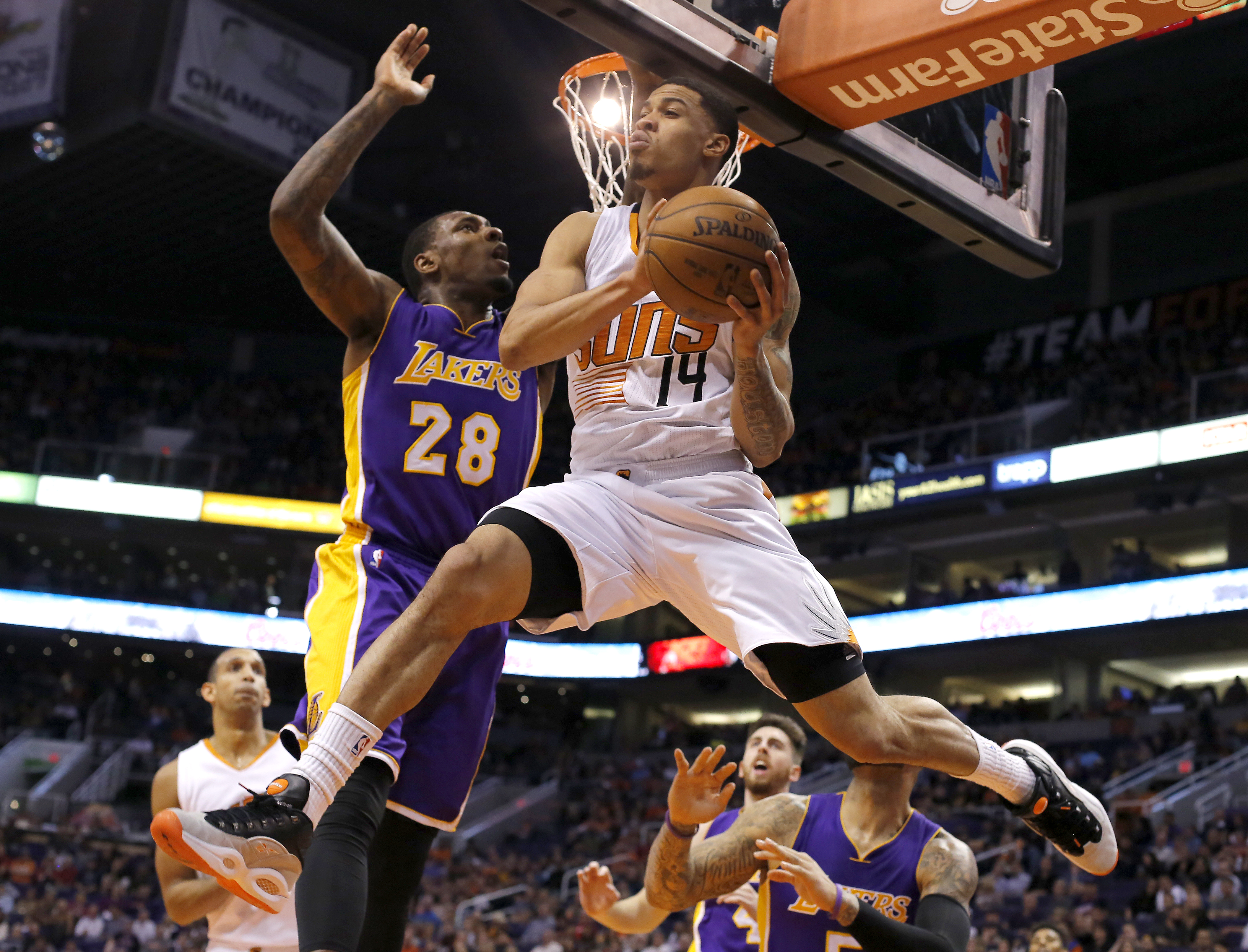 Projected starting line-up: Goran Dragic, Eric Bledsoe, PJ Tucker, Markieff Morris, Alex Len
There are more eyes on the team behind them but the Phoenix Suns are here and they're not going away. After winning the season series 3-1 against the Blazers last season, this is the first meeting between the two teams.
They lost Channing Frye, a towering 3-point shooter with a lightening quick release. He created space for their guards to attack the basket. Goran Dragic flourished alongside Frye and was on third team All-NBA last season. Dragic is still an important part of their offense but the Suns' strength is in their depth. They play lots of guys on the perimeter and everybody that plays, with the exception of their centers, are threats to launch 3's.
They play unconventionally and the Blazers have struggled with their unconventionality. The Blazers will also be playing unconventionally without LaMarcus Aldridge. The Blazers could start Meyers Leonard but I think they should probably start Thomas Robinson in order to keep up with Phoenix's run and gun attack.
Plus Robinson is very familiar with the Morris twins. He's basically an honorary Morris triplet. 
The Suns second unit doesn't hold back. They added Isaiah Thomas from Sacramento, giving them a dynamic scorer off the bench at the point guard position. They have basically no drop when their bench comes in terms of scoring. According to Basketball-Reference, when measured out over 100 possessions, Thomas and second unit running mate Gerald Green are the team's top two scorers. Thomas also racks up a lot of assists.
The Blazers speed is going to get tested in the second unit and this game will be a challenge for Chris Kaman. The Suns big men set a lot of screens and dive to the rim and are very mobile. With how many small line-ups the Suns play, I expect we'll also see more Victor Claver.
The Suns have great depth and with the Blazers shorthanded they should look to use that to their advantage. They're 12-7 at home, so it's already a tough place to win under regular circumstances. The Blazers need to take care of the ball without Aldridge, who uses up possessions and rarely turns the ball over.
The Blazers have a tough one Wednesday. They went 8-5 in 13 games without Aldridge last season, so it's not impossible for them to win. They racked up some wins earlier this season without him but against the Sixers and the Knicks. When they didn't have him against the Houston Rockets on Dec. 22, they suffered their biggest so far this season.