The Scouting Report: Sacramento Kings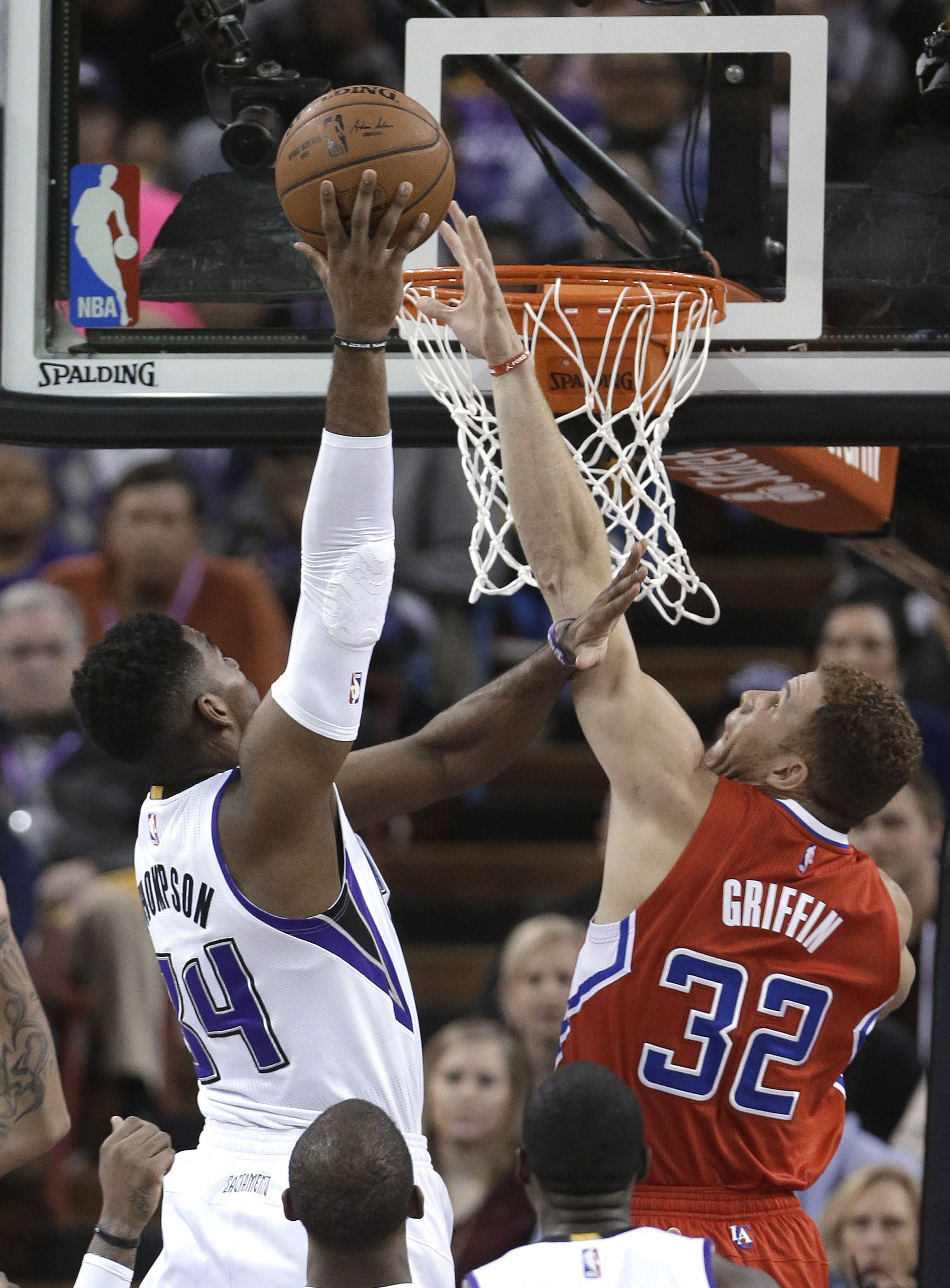 Projected starting line-up: Darren Collison, Ben McLemore, Rudy Gay, Jason Thompson, Ryan Hollins
Injuries: DeMarcus Cousins (ankle) missed Saturday's game against the Clippers
Things have changed a lot since the Blazers last faced the Sacramento Kings all the way back on Halloween night. Sacramento won that game by nine, giving Portland their first loss of the season. Rudy Gay had 40 points and the Kings stifled the Blazers offense.
We talked about Kings extensively with Patrick Redford of VICE Sports on the latest podcast (iTunes).
But their coach that night, Mike Malone, has since been fired and replaced with Ty Corbin. They had a wonderful start before superstar big man DeMarcus Cousins came down with viral meningitis, they started to stumble and then Malone was fired. Predictably, things haven't gotten any better for the Kings who had made a noticeable improvement in Year 2 under Malone.
But the story wasn't meant to continue. Vivek Ranadive is still early in his ownership of the Kings and made a move that didn't make basketball sense in favor of his big ideas. It clearly wasn't a partnership meant to be like the musical combo of Tyga and Vivek's daughter Anjali aka Anjali World (if you want to save your ears don't click the link).
It's not all bad and not all jokes for the Kings. But until they have a head coach for the future, which most agree Corbin is not, any progress they make won't have much meaning when they're playing for a guy the players are openly calling "The Substitute Teacher." 
The signing of Darren Collison seems like it's worked out pretty well as Collison is really coming into his own as a leading man. He's not the best passer but he's fast, shoots an acceptable number from long-range and is a very good finisher around the basket.
Rudy Gay can still get his shot, which is a skill in its own right although many, including myself, have made note of Gay's inefficient shooting percentages. But he seems to have found a role in Sacramento as Cousins' number two. Cousins is still the lead option but Gay has performed well against Portland before the past two seasons. And with Batum's struggles as of late, it won't be hard to outplay him.
If Cousins is out again, Gay becomes the number one option. The Kings aren't a playoff team but they are in the west and will be a handful for Portland.
The Blazers are reeling on a three-game losing streak. The Kings could very well make it four unless they find their defense again. Sacramento isn't the same team that beat the Blazers back in October but they have the talent to take the Blazers to the wire. With a game coming up at eighth place Phoenix, the Blazers need this one at home.