Damian Lillard at signature shoe launch: "It's a dream come true"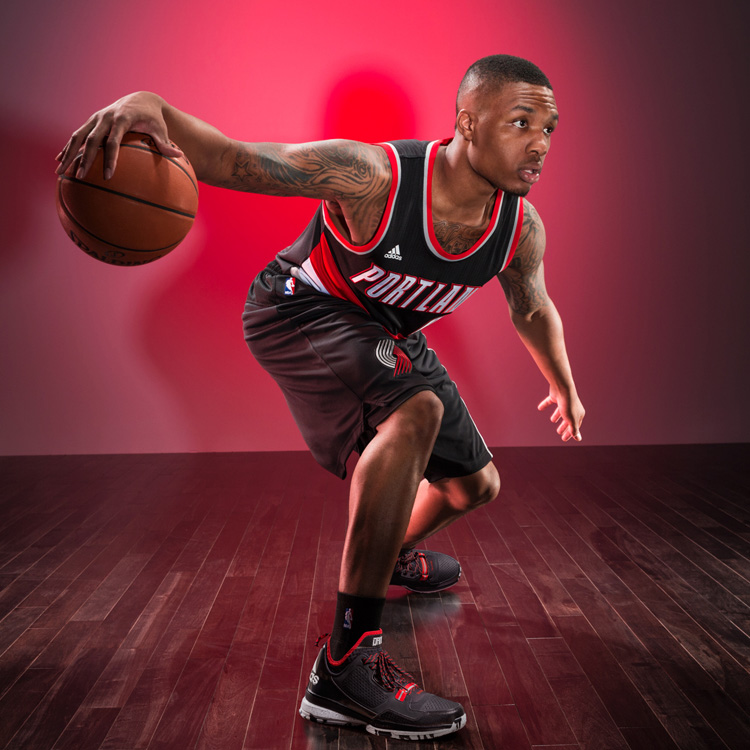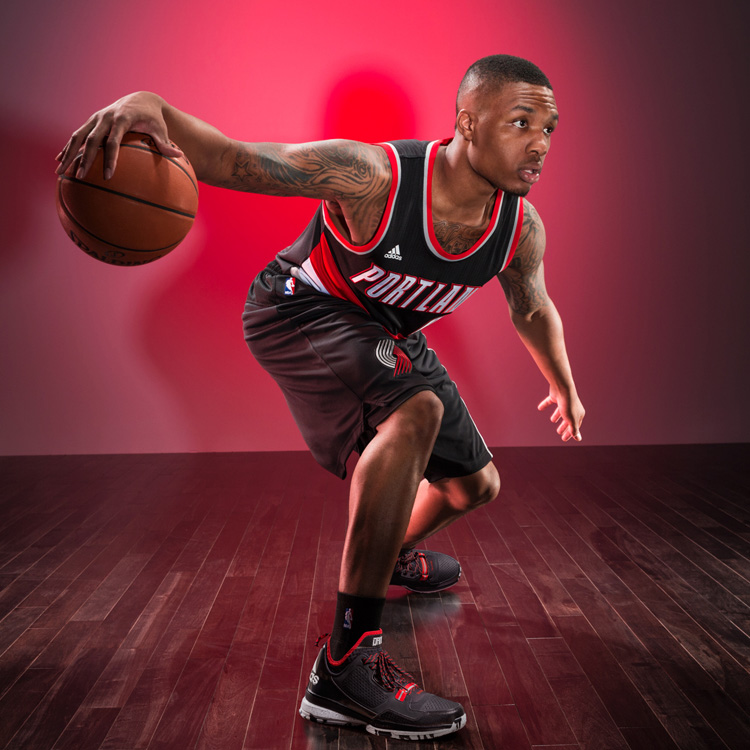 It's been a pretty good few days for Portland Trail Blazers guard Damian Lillard. He continues to light the league on fire and his team has the most wins in the NBA. But Tuesday, Lillard lived yet another dream at adidas HQ in Portland with the release party for his first signature shoe, the D Lillard 1.
"It's big. It's a dream come true. It's an honor for me," he said. "And to have so many of the fans show up. And to have my family here, a lot of people closest to me to be a part of it. Even my cousins got a chance to perform some of their songs. It was a great experience for me."
https://vine.co/v/ODDeWDPwbUr/embed
The first 150 fans who came were decked out with a pair of the D Lillard 1's in their main black and red color way as well as shirts and shorts with Lillard's logo. As a special guest, which is typical at these marketing activations, rapper Future came out and performed.
The event was definitely a party. Lillard's cousins performed on stage before Future came on. Then he and the family got down with Future.
[youtube http://www.youtube.com/watch?v=Pm78BeNoJGs]
Lillard's family are a huge part of his life so it wasn't surprising his extended family came out in such support like they have for lots of his events. But Dame and co. seemed like they genuinely enjoyed the moment.
"Every accomplishment that my cousins have, my brother, my mom, my Dad, I've always been there for them," he said. "And they've been there for mine and this was the biggest of all of them. So to have them here with me means everything and I know they enjoyed it a little bit more than I did just because they get to watch it happen. I'm thankful that they could be here."
Lillard explained that the process took about a year to complete with him going back to the adidas offices frequently with suggestions for the shoe. There are multiple color ways that use different materials. Each shoe has "it's own story," according to Lillard and there is a #4BarFriday verse on the right shoe.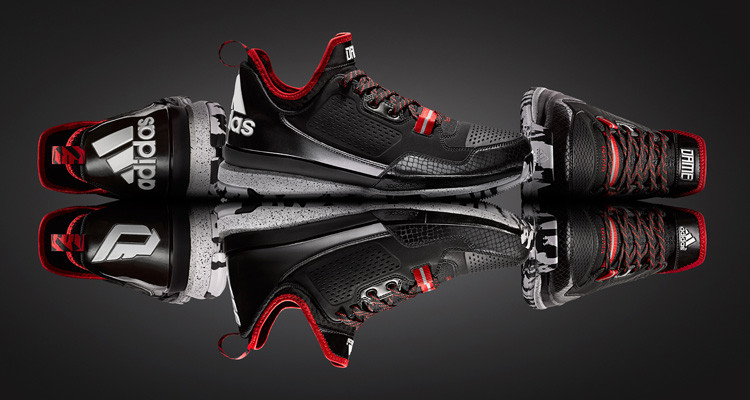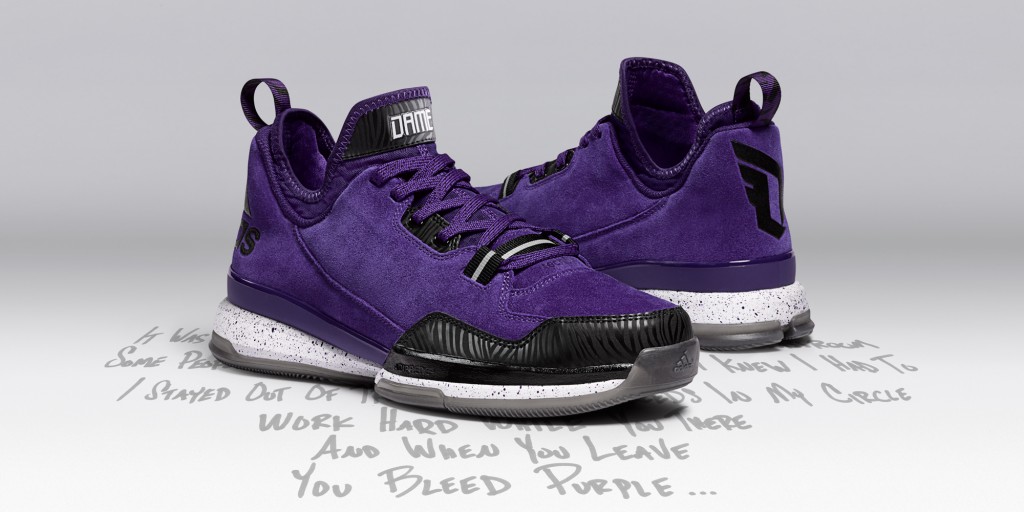 Roses are also a big part of Lillard's apparel. The hat he wore at the event was colored in a rose pattern and he said his favorite color are the all-red "Rose City's."
"Red is my favorite color and it represents this city whose really helped me become the influential basketball player that I've become I guess," Lillard said. "Helping me grow as a person, helping me grow my brand that has to do with how much this city has gotten behind me and supported everything that I do. Things that I do with adidas, foot locker, or anything that I do. They show up and support. That's probably another reason why it's one of my favorites."
The adidas brand clearly has bigger plans for Lillard who is never shy in front of the camera and is ready to be on the spot at any moment.  He was featured in a global commercial along with former soccer superstar David Beckham and music stars Rita Ora and Pharrell Williams.
[youtube http://www.youtube.com/watch?v=0HYGOB7Ofa0&w=560&h=315]
Lillard is the first Blazer to have a signature shoe since Clyde Drexler and Roos collaborated way back in the day.
The shoes will come out Feb. 6 and will retail for $105. They do not have adidas new "Boost" technology but that decision was made by Lillard to keep the price point down.
"The must haves were just to have it at a price range where people would be able to get it," Lillard said. "Kids really look up to professional athletes and a lot of them aren't in a fortunate situation to get a lot of them so I wanted to mine to be adjustable."
At the event there were customized colorways  on display, which consumers can design at miadidas.com beginning January 30 for $125.