The Scouting Report: Orlando Magic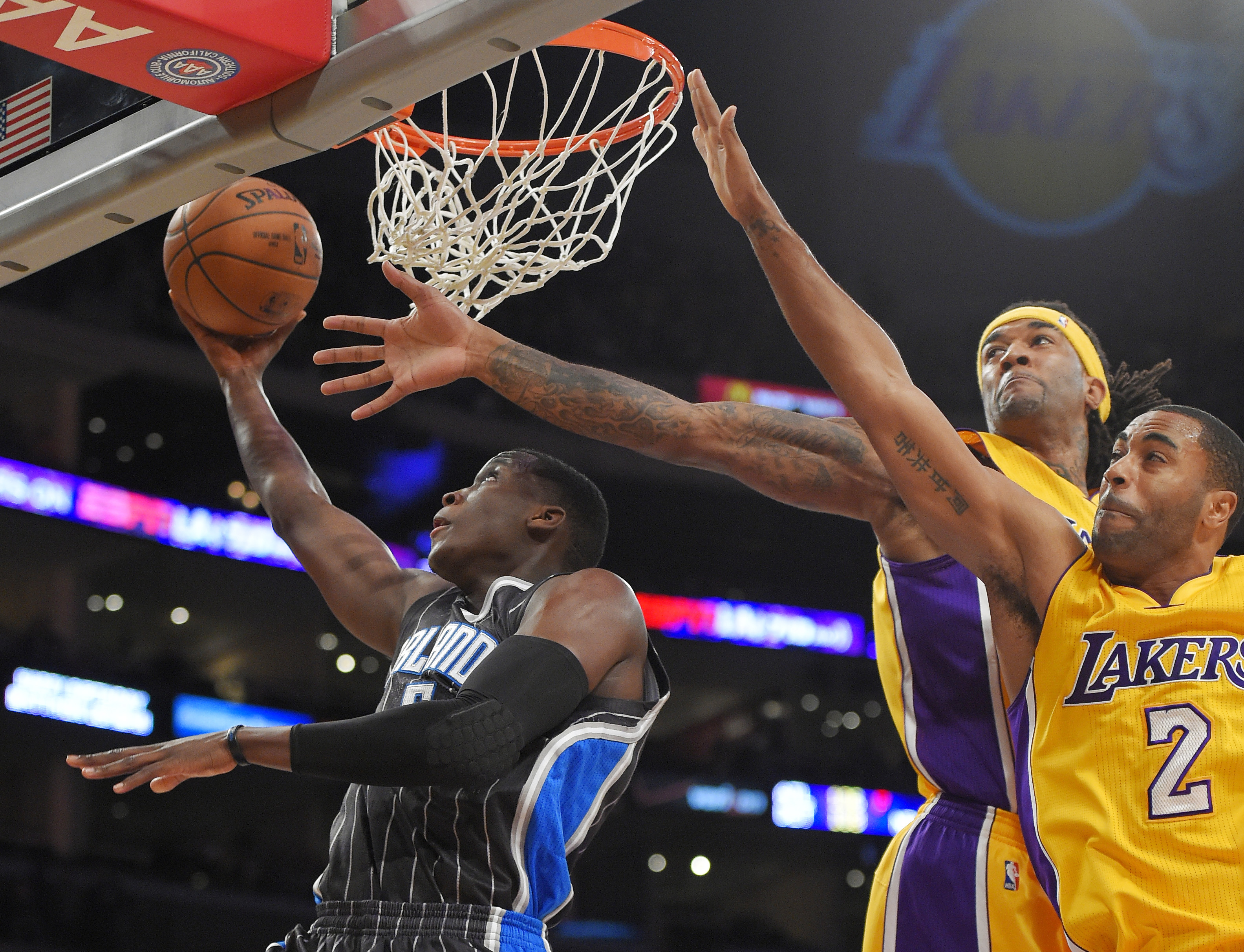 Projected starting line-up: Elfrid Payton, Victor Oladipo, Tobias Harris, Nikola Vucevic, Kyle O'Quinn
The Orlando Magic should be better than this. In their third year of rebuilding after Dwight Howard, they continue to go through major growing pains after losing their fifth straight game Friday. But it seems that years of losing is hard for this young group to shake as they've known nothing else under the Rob Hennigan-Jacque Vaughn regime.
The bevy of draft picks have yet to develop a true star. Tobias Harris has very nice numbers, can create mismatches and is shooting over 40 percent on 3-pointers. And Victor Oladipo continues to improve, sometimes looking like the Magic's best player. But he turns the ball over a lot and his off the dribble game can be shaky at times.
But overall the Magic haven't played very well all season but like many teams, are within a hot streak of being in the playoffs in the East.
A lot of their offensive indicators look good but overall their offense has been one of worst in the league for a couple of reasons: they're ranked 24th in turnover percentage, 23rd in 3-point rate and 27th in free-throw rate. They shoot the 3 pretty well and they get to the rim. And even though they are a young team, they don't really play with pace, ranking 22nd in the league in possessions per game.
According to NBA.com, they are one of the four worst teams in the league when it comes to points created through assists. Elfrid Payton can't shoot from basically anywhere on the court and he's been turnover prone in his rookie season.
The Magic have been better on defense than on offense but not enough and they don't really have any rim protection.
On Friday they were dismantled by the Lakers who were playing without Kobe Bryant and looked to push the pace. The Lakers also dominated the Magic on the boards, somewhere the Blazers should have an advantage.
The Blazers aren't as much of an offensive rebounding threat without Robin Lopez and Joel Freeland. Meyers Leonard has certainly shown an ability to grab rebounds lately and Thomas Robinson is a threat to get second-chances when he plays. Aldridge had six offensive rebounds against Miami.
The Blazers' size is an advantage against almost every team. Channing Frye always presents a match-up problem for the Blazers and he is coming off the bench. Evan Fournier has started 28 of the 38 games he's played in and has shown encouraging growth after leaving Denver.
The Magic are a shaky team right now and the Blazers, although it hasn't been pretty at times, have continued to string together wins. If the Blazers continue playing their game, they should have no trouble with the young Magic.
The Magic will probably look to post up Harris on Nicolas Batum to create mismatches. They played poorly last night and should come out aggressively to start the game. But if the Magic only have one punch to throw the Blazers will outlast them.
Or the Blazers could come out and jump on the vulnerable young team like they have done a few times this season. The Warriors needed a game-winner from Steph Curry in the last five seconds to beat the Magic in Oakland back in December.