Blazers swingman Allen Crabbe to miss at least two games with strained left knee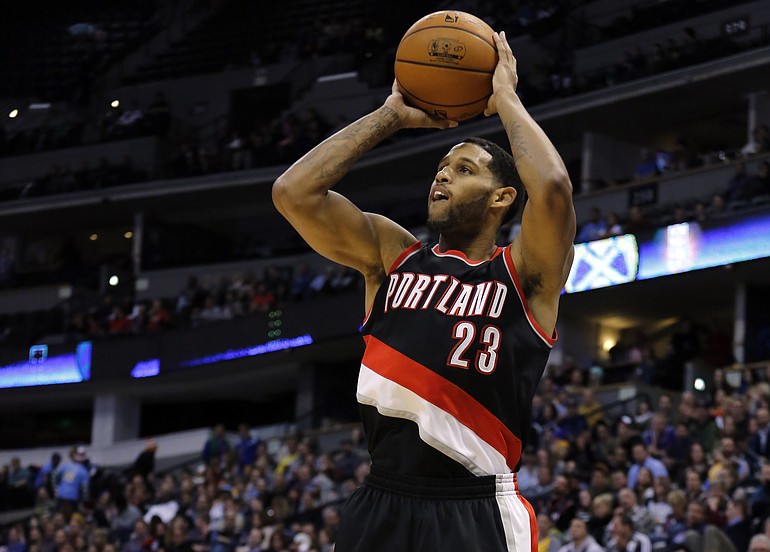 Portland Trail Blazers swingman Allen Crabbe hasn't done much the last few day after hurting his left knee Thursday against the Miami Heat.
Crabbe said the play happened in the second quarter when he and Chris Kaman got their legs tangled up. Crabbe then returned in the second half. But when he woke up the next morning he thought he had really hurt himself.
"Shoot, the next morning I woke up and I felt it was something worse," he said. "The MRI said it was nothing worse so it's alright."
According to Crabbe, the injury is "nothing serious" but head coach Terry Stotts told reporters that Crabbe would not be making the trip with the team to his native Los Angeles for Sunday's game against the Lakers.
Crabbe doesn't know when he'll return. The Blazers will likely be off on Monday after a back-to-back so he won't have an opportunity to practice until Tuesday at the earliest.
"Hopefully not too long, man," Crabbe said. "Just, knowing things like this happen. I'm just trying to get back as soon as possible. That's all it is."
The second-year guard from Cal said he did some pool treatment to help the knee's mobility and he will continue to rehab the injury.
"Just doing more and more treatment stuff," Crabbe said of his plans in the next few days. "Doing stuff at the house all day tomorrow. I think Monday will be an off day coming off a back to back. So I'll just go back into the facility get more treatment and try to see if I can run a bit on Monday and see how things go."