The Scouting Report: Los Angeles Lakers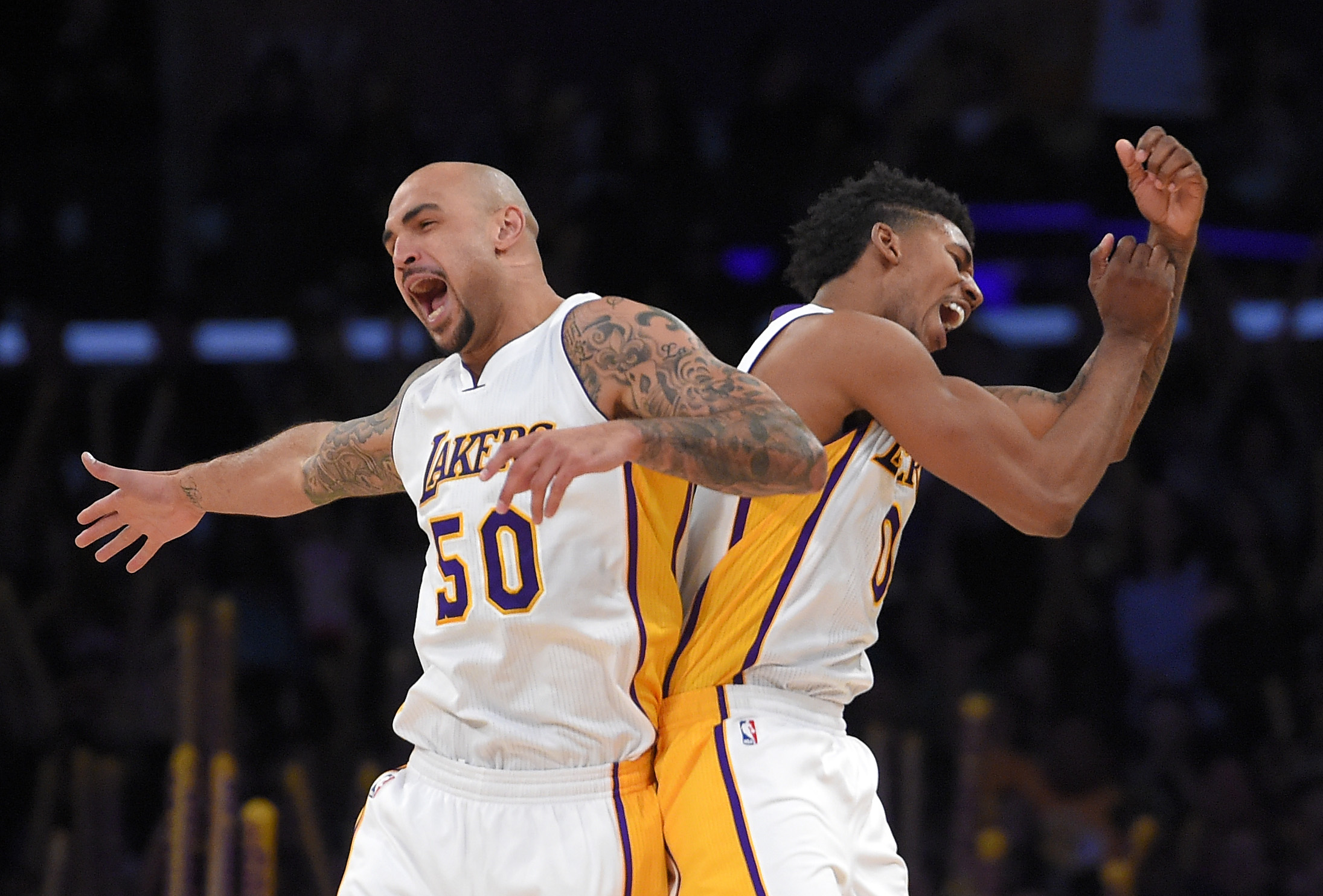 Projected starting line-up: Ronnie Price, Wayne Ellington, Wesley Johnson, Jordan Hill, Ed Davis
Out: Kobe Bryant (rest), Julius Randle (out for the season)
The Los Angeles Lakers are not a good basketball team for the second year in a row. They are running out a group of cast-offs playing a fast-paced style that isn't as big on 3-pointers as they were under Mike D'Antoni last season.
They're also starting Ronnie Price so Damian Lillard will have a rookie year flashback playing against the former Blazer guard.
Tankmaster General Head coach Byron Scott told reporters that he didn't think 3-pointers win championships despite mountains of evidence to the contrary. The Lakers are something of a tragic comedy surrounding Kobe Bryant in his final years. They have Nick Young to provide a light-hearted alternative to Kobe as well as score the ball when they need it.
The Lakers aren't a very good team, they won't even come close to making the playoffs but they will still find some ways to beat you.
As Lillard noted at Sunday's practice, the Lakers do have a very road solid win against the Spurs to their credit. The Lakers also beat the Blazers at the Rose Garden last season without Kobe (they did have Pau Gasol, though) and the Blazers remember. The Grizzlies also barely squeaked out a win earlier this weekend. They also had a win against the Warriors at home without Kobe.
Jeremy Lin and Nick Young can both get hot and Boozer, at his stage of his career, can still score. But the Blazers have a lot less to worry about by not playing Kobe. While there are a lot of numbers that indicate the Lakers are better when Kobe sits, it's not quite that simple when you consider most of the minutes Kobe doesn't play are against opposing benches. Still, the Lakers are dangerous and they play up to their level of competition.
The Lakers play at a very fast pace but have a weird aversion to the 3-point line, taking only the 24th most 3-pointers in the league despite playing at the 7th-fastest pace.
They are a very weird team but they have talent in place that could win a game on a given night. They don't have a sustainable model for success in season but that's not necessary for a win tonight. They played last night and may not have the energy but they are a pretty young team.
The Blazers should take care of business but if they let the young Lakers feel like they have a chance this will turn into a game.