The Scouting Report: Atlanta Hawks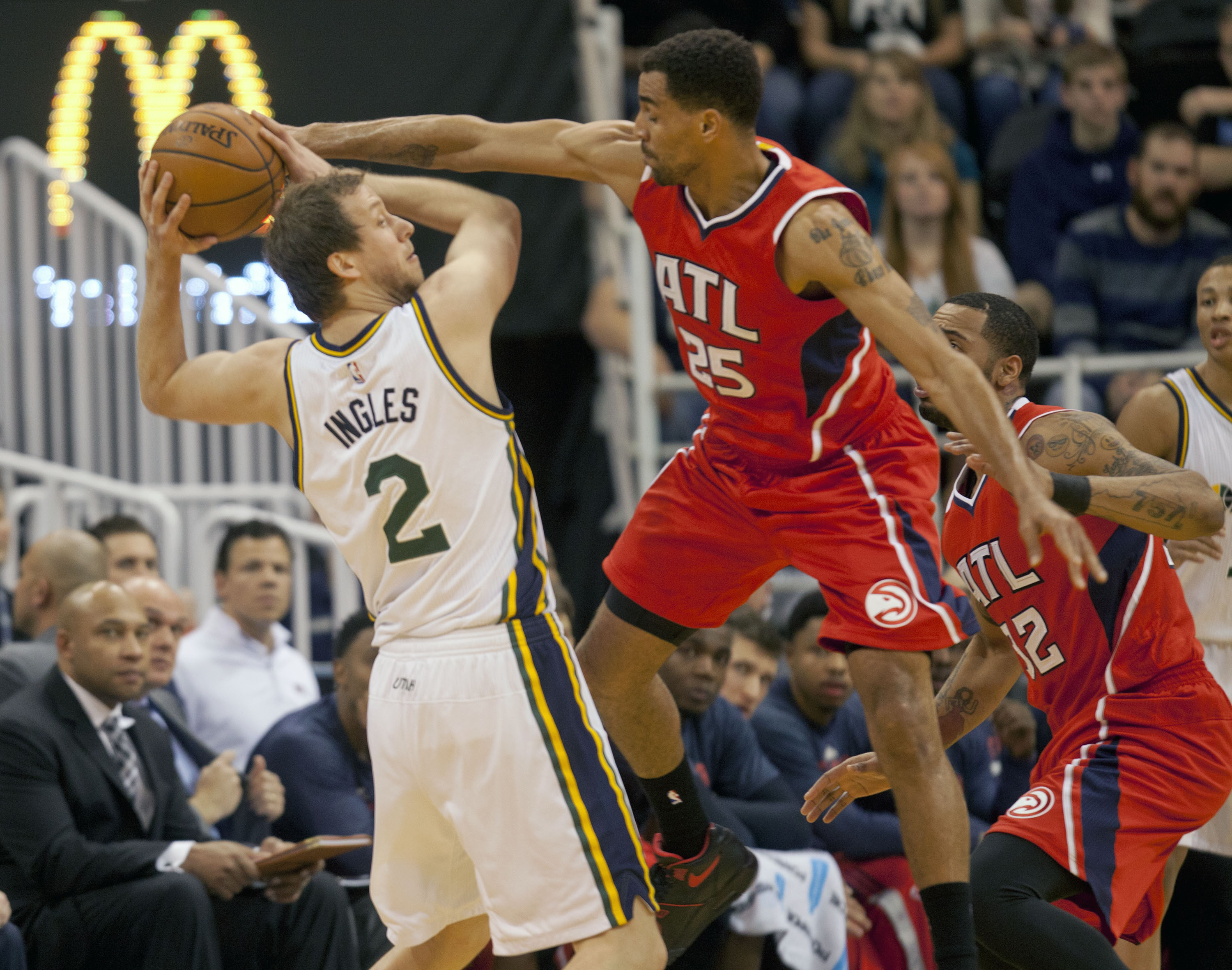 Projected starting line-up: Jeff Teague, Kyle Korver, DeMarre Carroll, Paul Millsap, Al Horford
Following their win last night and a loss by the Toronto Raptors at Golden State, the Atlanta Hawks have the best record in the Eastern Conference.
For a deep Hawks/Blazers preview on the go, check out out latest podcast with Atlanta-based writer Robby Kalland.
The biggest difference this season is a pretty easy one to see: health. The Hawks were in the top-three in last year's Eastern Conference before Al Horford was lost for the season. They struggled for long stretches but got it together to barely make it in the playoffs.
And once they got to the playoffs, they made a lot of noise by almost knocking off the number one seeded Pacers. They took the Pacers to seven games and did it by moving the ball and jacking up 3's.
Basically everyone who plays for the Hawks has the option and ability to step out to the 3-point line. Even Al Horford has put a few from beyond the arc but that's not all the Hawks have going for them.
They are pretty deep and they've managed to get through missed games here and there from key players like Teague and Horford.
But they've also gotten much better this season and the health isn't the only reason that they've risen to the top of the conference.
Kyle Korver is one of the toughest shooters to guard in the league and is a key to everything the Hawks do. They send him around screen after screen and run decoy actions off of the threat of Korver. He has a chance to create his own 50-50-90 club in field goal percentage, 3-point percentage and free-throw percentage. It will be hard to maintain it but he's given himself a chance after 32 games.
The biggest surprise for the Hawks this season has been their defense. After last night they are sixth in the league in defensive efficiency. They added Thabo Sefolosha, the former starter in Oklahoma City, to come off their bench in free agency as another defender. He brings length and athleticism they lacked. He may not be able to shoot very well but with the way their big-men shoot and the shooting from almost everywhere else, they win games without it.
DeMarre Carroll is known more for his defense and usually would provide offense by cutting off the ball. But he's been unlocked more as a playmaker off the dribble and in pick and roll. In their quest to become Spurs-ian, this is a requirement for big minute wings and Carroll is improving. He's also shooting 38 percent on 3-pointers.
Second-year German point guard Dennis Schröder has come on strong and played very well while Teague missed time. Schroeder also started in their three most impressive wins of the season. He only played 12 minutes last night but he started in their wins at Cleveland, at Houston and at Dallas in December.
Steve Blake has played very well this season but it will be interesting to see him take on the 21-year old Schröder.
Adding to the intrigue on the benches is Macedonian center Pero Antic. Antic's shooting has been down this season but still has the green light to shoot 3's off the bench. He plays up high and it will be interesting to see where Stotts goes with his substitutions.
With the style the Hawks' bench play, this could be a game where we see Meyers Leonard get some action off the Blazers bench.