The Scouting Report: Philadelphia 76ers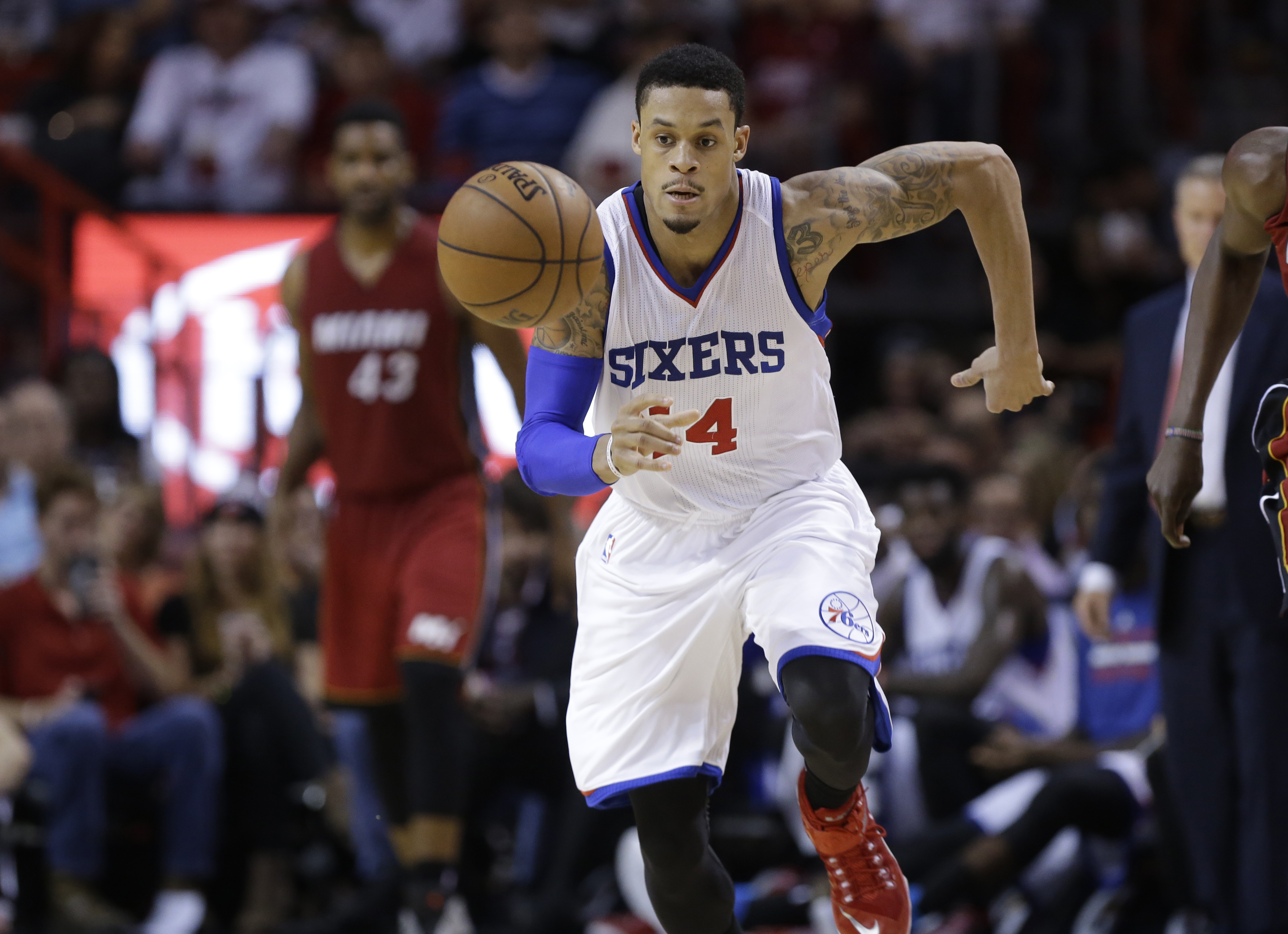 Projected starting line-up: Michael Carter-Williams, Luc Mbah a Moute, Robert Covington, JaKarr Sampson, Nerlens Noel.
It was just over a month ago since these two teams have played. The Trail Blazers have continued to rise in the Western Conference standings.
But the 76ers have found ways to win a couple of games since the last meeting. They were winless on Nov. 24 but have won four games in the past month including two over the past week.
Wins at Orlando and Miami helped the Sixers carry some momentum going into the holidays. And the Sixers have also had some changes.
They signed Turkish big man Furkan Aldemir. They also traded Brandon Davies to the Brooklyn Nets in exchange for veteran forward Andrei Kirilenko. There has been a little bit of drama surrounding Kirilenko's situation with the Sixers and whether he will report to camp.
The way Philadelphia has been winning as of late has been because of their defense. Their offense has been consistently at the bottom of the league even though they play an entertaining style. Over the last seven games, the Sixers have had a top-3 defense and they are 11th in the league overall in defensive rating.
But the Blazers still have a much, much better team. The Sixers don't cower and they have the confidence that they can win games after stringing a couple together. Michael Carter-Williams and Tony Wroten are threats off the dribble. Robert Covington is shooting 45 percent from the 3-point line while putting up almost five 3's per game. And their sixth man K.J. McDaniels, a rookie, is already one of the league's best highlights because of his athleticism.
Confidence is a huge thing, especially in the NBA. And they've got it. Portland has it too but their biggest enemy will be themselves. The first game back home after a road trip can often prove to be troublesome. But from what we've learned about these Blazers so far, is that they can succeed even when injuries and the schedule say that they shouldn't.
We'll see what tonight has in store.