The Scouting Report: at Oklahoma City Thunder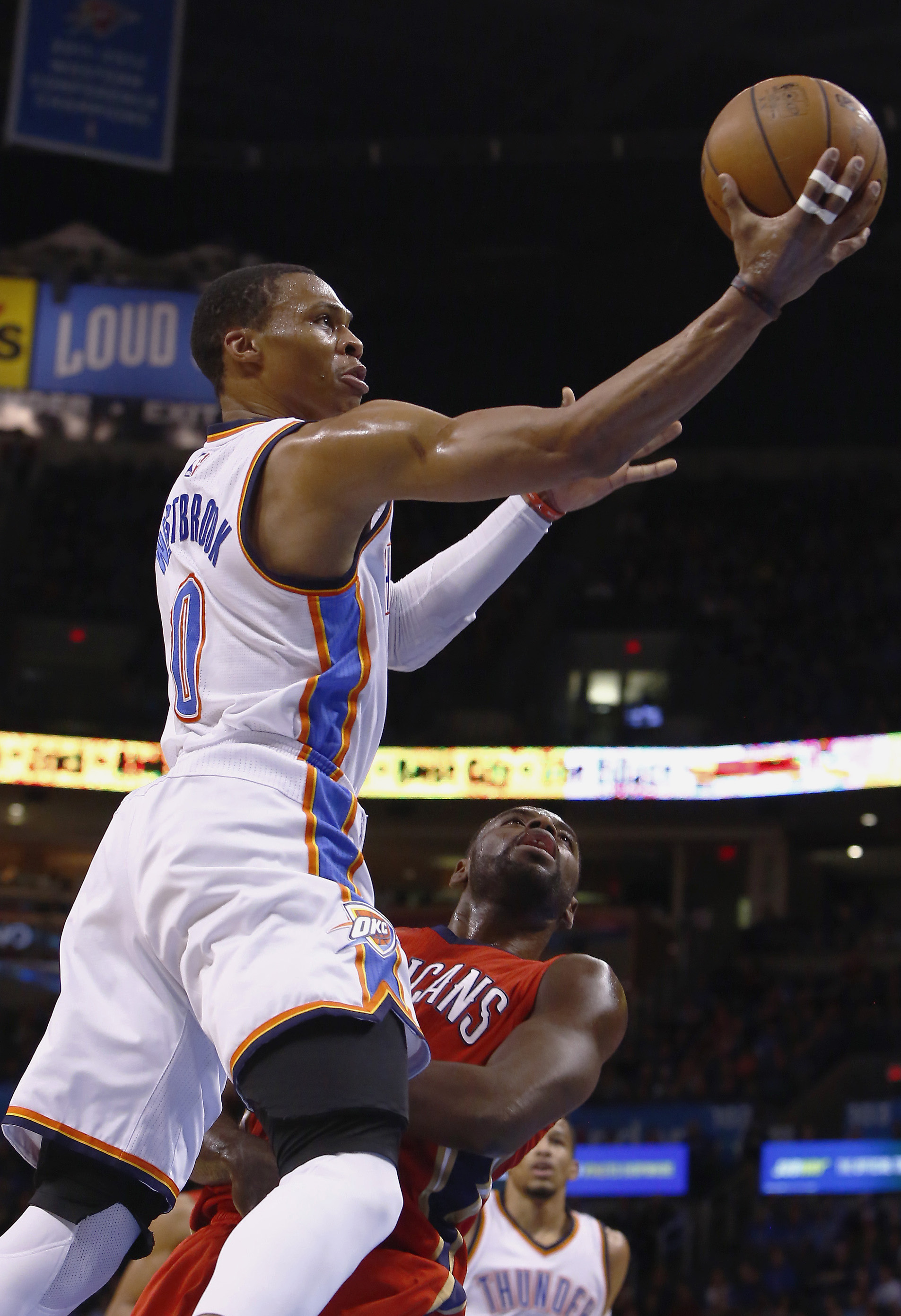 Projected starting line-up: Russell Westbrook, Andre Roberson, Perry Jones, Serge Ibaka, Steven Adams
Injuries: Kevin Durant (ankle)
The Oklahoma City Thunder can be competitive against anyone when Russell Westbrook takes the court but when Kevin Durant was back they were vaporizing the competition. They lost in close fashion Sunday when Westbrook and guard Reggie Jackson couldn't make a shot in the final few minutes.
Westbrook had the Thunder looking like they could knock off the Blazers on opening night for three quarters before the Blazers bench and a final fourth quarter run put the game out of reach.
The Thunder have been stingy on the defensive end with or without their stars but their offense lacked the juice to capitalize on their hardwork. With Westbrook and Durant back in the line-up, they've been just fine on the offensive end but it's still uncertain how much longer the Thunder will be without the 2014 MVP.
The Thunder have also gotten more back than their stars. Anthony Morrow is in uniform since Portland's opening night meeting. Morrow's shooting has been a major asset to the Thunder and he's played the fifth most minutes on the team so far this season. He's shooting 39 percent from 3.
They've gotten a host of players back from injury including rookie Mitch McGary. They also waived former Blazer guard Sebastian Telfair who got a lot of extended run during Westbrook's absence.
Altogether, the Thunder have been so much better and have looked like the league's best team when Westbrook and Durant can get it together. Their first half against the Warriors before Durant left with an ankle injury looked just about as dynamic as you could ask for. But Durant will be out tonight.
Having their big men step out to shoot 3's makes a much bigger difference with their stars on the floor. But since opening night players like Ibaka and Nick Collison have been shooting more and more 3's.
Westbrook is still good enough to lead a team to victory and the game will be a very interesting one if Portland doesn't have Aldridge. The point guard match-up between Russell Westbrook and Damian Lillard will take center stage. But realistically, the Blazers will employ multiple players on Westbrook like Batum and Matthews.
The Blazers can most likely hide Lillard on Andre Roberson if they want to use a bigger player on Westbrook. Though I'm sure Lillard will take some of that match-up.
The need for Portland to shift players on Westbrook is also even more important if Aldridge doesn't go. Without LA, the offensive burden is even bigger on Lillard. But the Blazers also need Nicolas Batum and Wesley Matthews to bring some more as well.
Their defense also can't be as porous as it was on Monday against Harden. He made some tough shots but got into the paint frequently and burned Portland in transition. Westbrook is a different kind of beast and perhaps an even more menacing one.