The Scouting Report: at Houston Rockets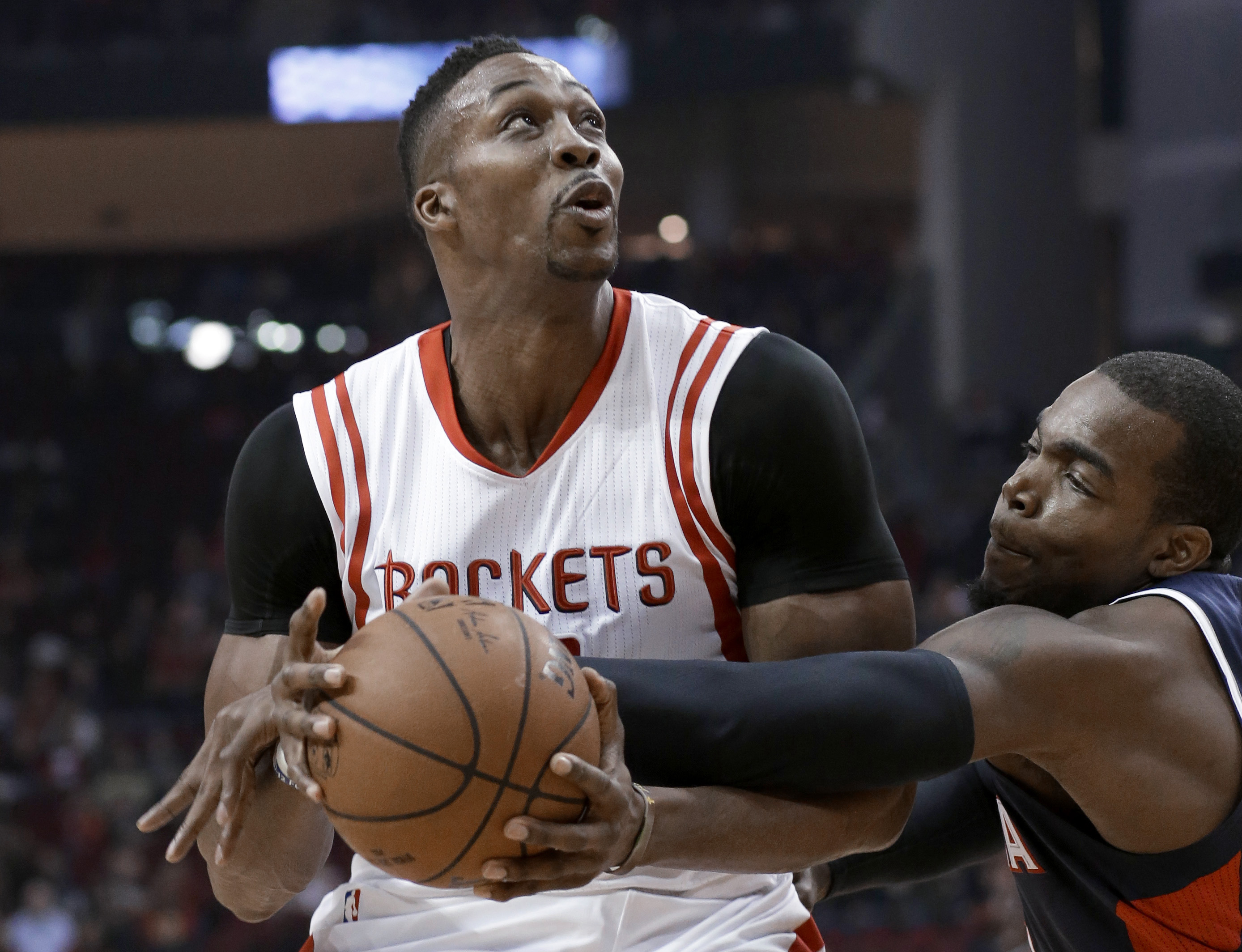 Projected starting line-up: Patrick Beverley, James Harden, Trevor Ariza, Donatas Montiejunas, Dwight Howard
Key additions: Ariza, Kostas Papanikolaou, Tarik Black
Key departures: Chandler Parsons, Jeremy Lin, Omer Asik
Injuries: Terrence Jones (out indefinitely)
The Houston Rockets have been a classic example of addition by subtraction this season. From afar, the Rockets offseason looked like Houston was taking a step back after Damian Lillard's dagger through the heart of the "Clutch City."
The Rockets have replaced big names in their line-ups with undrafted free agents and an old rocket in Trevor Ariza. Ariza's presence has helped solidify their defense as well as better effort from James Harden, which isn't exactly a mindblowing proposition.
Ariza has been an upgrade from Parsons on the defensive end. We had an extended conversation with Houston-based writer Matthew Tynan on our podcast about the Rockets and how they've been able to perform with so many injuries and changes.
They also still haven't forgotten last year's heartbreaking playoff loss at the hands of Damian Lillard.
But these are the names that Portland fans will soon have to learn because they've been major parts of Portland's success. Donatas Montiejunas has been on the Rockets for three seasons now and with the injuries to Howard and Terrence Jones, Montiejunas has found new life in the post rather than just being told to shoot 3's.
The key to the 2014-15 Rockets, like the Blazers, has been defense, defense, defense. Who would of thought that the re-match of last year's series that featured ridiculous offensive outputs would have two two-3 defenses but here we are.
James Harden has also flung himself into the MVP discussion with the Rockets success with Dwight Howard missing 12 games. He's basically been willing them to victories but they have stumbled as of late.
They lost on Thursday to the same Pelicans team that Portland wiped the floor with on Saturday and lost a heartbreaker to the Atlanta Hawks who are starting to look more and more like a serious team out East.
Guys like undrafted rookie Tarik Black have provided steady play basically out of nowhere and former Blazers' Eurostash Kostas Papanikolaou has played over 500 minutes. I'm definitely rooting for a Thomas Robinson-Papanikolaou match-up during the game since the rights to K-Pap were used to bring Robinson to Portland.
The way these two teams play will certainly be interesting to see considering their playoff history and the improvement of each team. I'm sure we will see Wesley Matthews and Batum take their turns at Harden and perhaps some Allen Crabbe time on the MVP-candidate.
Joel Freeland, Chris Kaman and certainly LaMarcus Aldridge should each get cracks at Dwight Howard.
But Portland's duo bested Houston in the playoffs and you'd be hard pressed to find a duo playing better right now.
From our week in review, here are Lillard and Aldridge's numbers from last week.
It looks like they are competing with each other for Player of the Week. Lillard averaged 28 points, seven assists and five rebounds on 52 percent shooting and 48 percent shooting from deep. Aldridge averaged 26 points, 14 rebounds, 2 steals and a block in Portland's four victories last week.
Should be another great game as the Rockets are desperate for a win after losing two in a row on their home court at nearly full strength.