The Scouting Report: at San Antonio Spurs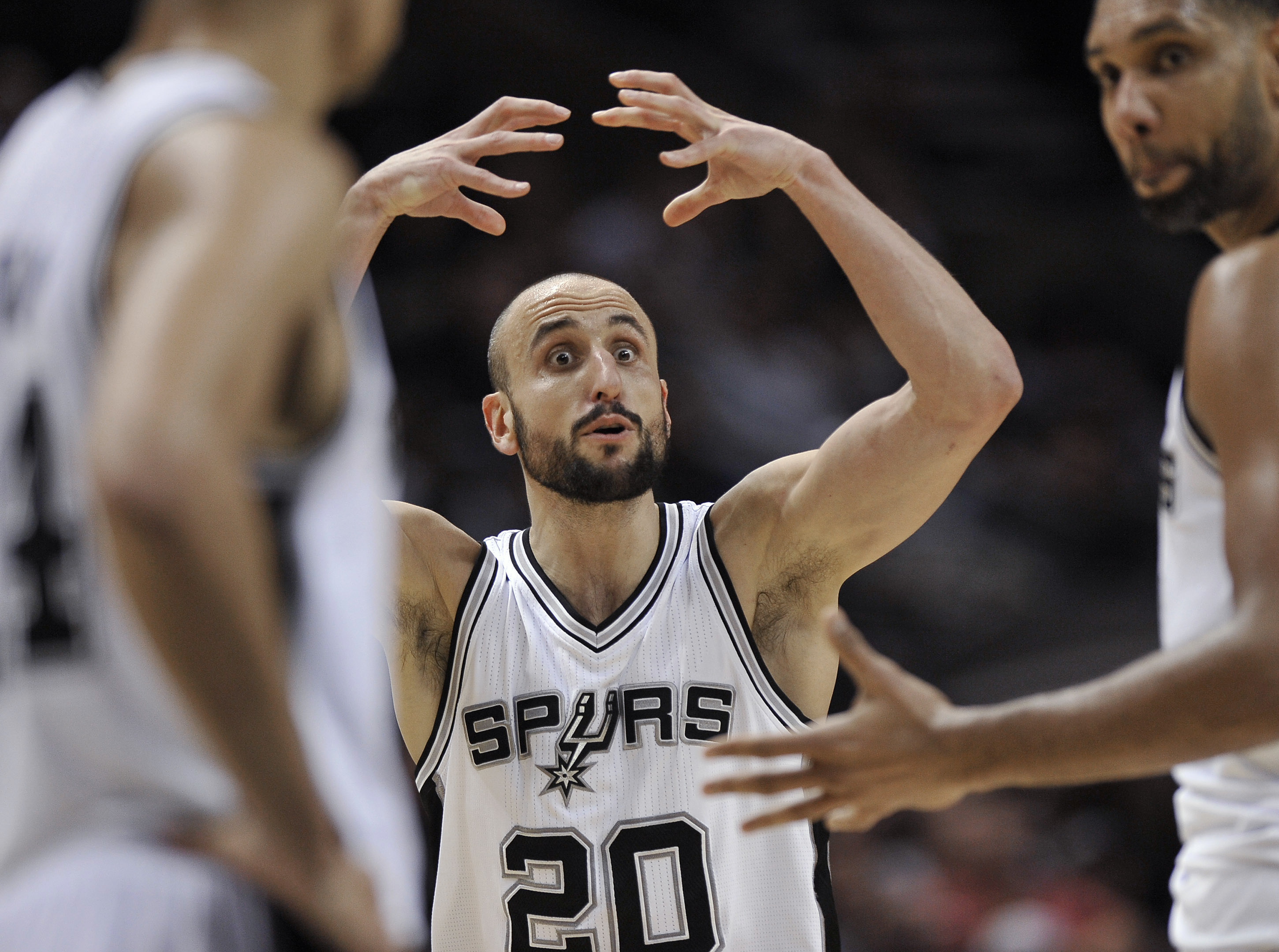 Projected starting line-up: Cory Joseph, Danny Green, Kyle Anderson, Tim Duncan (?), Matt Bonner (?). This whole part of the report is stupid with the Spurs. They'll play the same way.
Out: Kawhi Leonard, Tony Parker
The Spurs just played and lost in an exhilarating triple-overtime game in which 38-year old Tim Duncan played 48 minutes.
For more talk about that epic game and what the Spurs will do moving forward, listen to the top of the latest Blazer Banter podcast with Spurs writer Matthew Tynan from ESPN TrueHoop's 48 Minutes of Hell. The episode is also available in iTunes and you can subscribe to the podcast.
We saw these guys a couple of days ago back in Portland. At least some of them. The Spurs rested Tim Duncan, Tony Parker, Manu Ginobili and Tiago Splitter. Kawhi Leonard, who led the Spurs in scoring Monday is out for Friday's game.
Our podcast guest actually discovered that eight of the last 10 San Antonio visits to Portland have been on the second night of a back-to-back. So take this as a public service announcement to check the Spurs schedule the next time they come to Portland.
For the second season in a row, the Spurs are dealing with injuries to their players and are relying on their depth.
So, who knows what they are going to do tonight. The Blazers don't have Lopez and if the Spurs have their big guys, this will be a battle. Without Leonard, the Blazers should have the advantage on the wings with Matthews and Batum. Allen Crabbe and CJ McCollum also look like they'll be factors on this trip.
The Spurs could rest their guys against the Blazers for the second week in a row and the Blazers could use any break they can get without Lopez. And that's especially true on this trip where they will face Anthony Davis, James Harden, Dwight Howard, Russell Westbrook and Kevin Durant.