Blazers forward Nicolas Batum OUT vs. San Antonio Spurs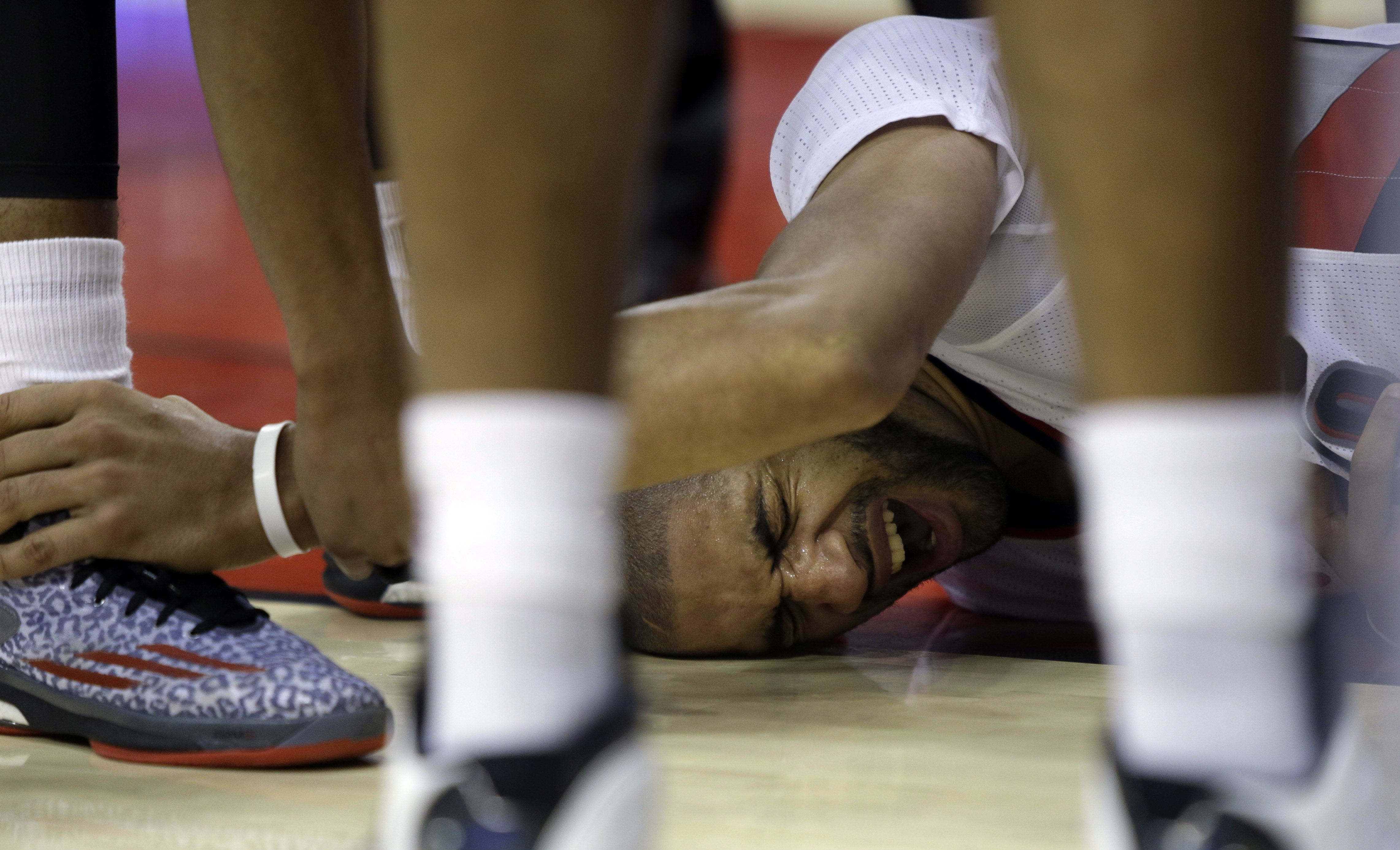 Portland Trail Blazers forward Nicolas Batum has been ruled out of Friday's game against the San Antonio Spurs with a right wrist and left knee contusions.
Batum sustained those injuries and was deemed questionable for Friday after a tough fall against in Portland's 104-97 win over the Milwaukee Bucks. Larry Sanders was called for a flagrant foul in the game and was handed down a suspension by the NBA which he served Thursday.
A nightmare season for Batum continues. He's having a career-worst season from the 3-point line and now he's missing more games with injury. Batum will miss his fifth game this season for the Trail Blazers after playing in all 82 games in the previous season.
Allen Crabbe started in Batum's place four times this season while Batum missed time with a knee injury that required a platelet rich plasma (PRP) injection to help with the healing.
The Blazers now face the prospect of facing the San Antonio Spurs without two starters. Thomas Robinson started on Wednesday night for Robin Lopez and finished with 15 points and 16 rebounds.
Of course, no reports have come out regarding the starting line-up since head Coach Terry Stotts likes to remain mum on those decision.
Update 4:50 PM: Jabari Young of CSNNW.com reports that Joel Freeland and Allen Crabbe will get the start for the Blazers against the Spurs.
There was some speculation on our podcast with Spurs writer Matthew Tynan as to whether the Spurs would play their older players after a triple-overtime game two nights ago. Jeff McDonald of the San Antonio Express-News, both Tim Duncan and Manu Ginobili are active.  Kawhi Leonard and Tony Parker were ruled out on Thursday.