Source: Blazers guard CJ McCollum given okay to return to practice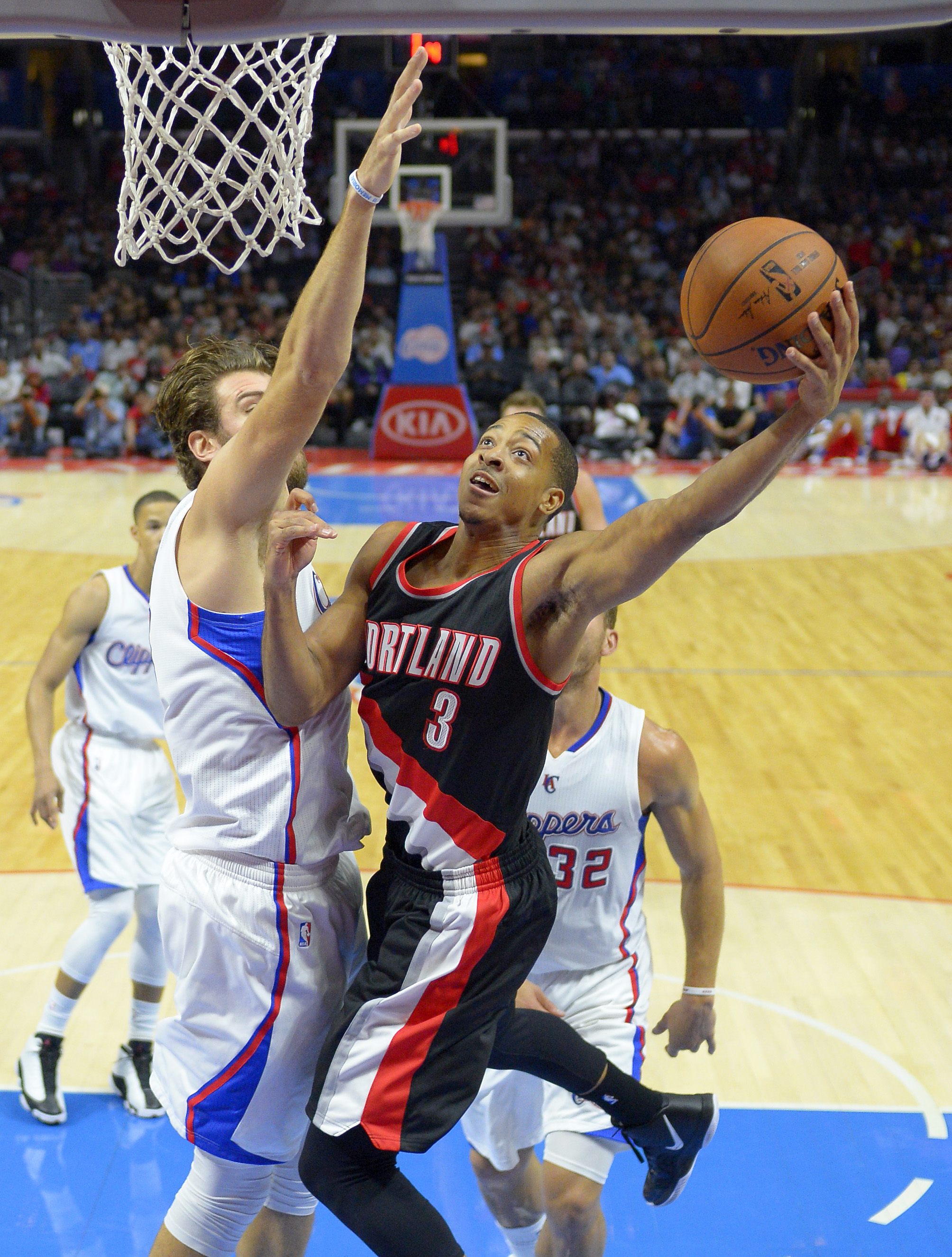 Portland Trail Blazers guard CJ McCollum has been cleared by doctors to return to full-contact activities after a round of x-rays on Monday night, according to a source with knowledge of the situation.
McCollum has been out of the Blazers line-up since he broke his right index finger in Nov. 17's win against the New Orleans Pelicans. The finger was broken in three places according to McCollum.
The Blazers have practice tomorrow and that will be McCollum's first opportunity to fully participate "full-contact."
The news of McCollum's return is a piece of good news on a rough night for the Blazers. Robin Lopez will be out "a while" according to head coach Terry Stotts with a fractured right hand. Lopez suffered the injury in the third quarter of Monday's 108-95 win over the Spurs.
Of course, the return of McCollum won't completely off-set the loss of Lopez, Portland's starting center for their last 107 regular season games.
Allen Crabbe has played very well in McCollum's absence. Stotts played Will Barton and Allen Crabbe together tonight in the first half. The Oregonian's Joe Freeman wrote that playing McCollum and Crabbe together could be a possibility.
In terms of advanced on-court point-differential, McCollum was without peer in the first 11 games of the season. The Blazers out-scored opponents by 24.5 points per 100 possessions with McCollum on the floor according to NBA.com.
Without Lopez, the Blazers will probably have to get creative with line-ups. Stotts stressed that the Blazers will need many contributions to overcome the loss of Lopez.
With McCollum returning to the practice court, head coach Stotts should soon have more options to get creative with line-ups.
LaMarcus Aldridge also said following the game that he will likely have to assume more of a roll as a rim-protector.
Portland is entering an uncertain time but they just got another player back who was performing well prior to his injury.