The Scouting Report: San Antonio Spurs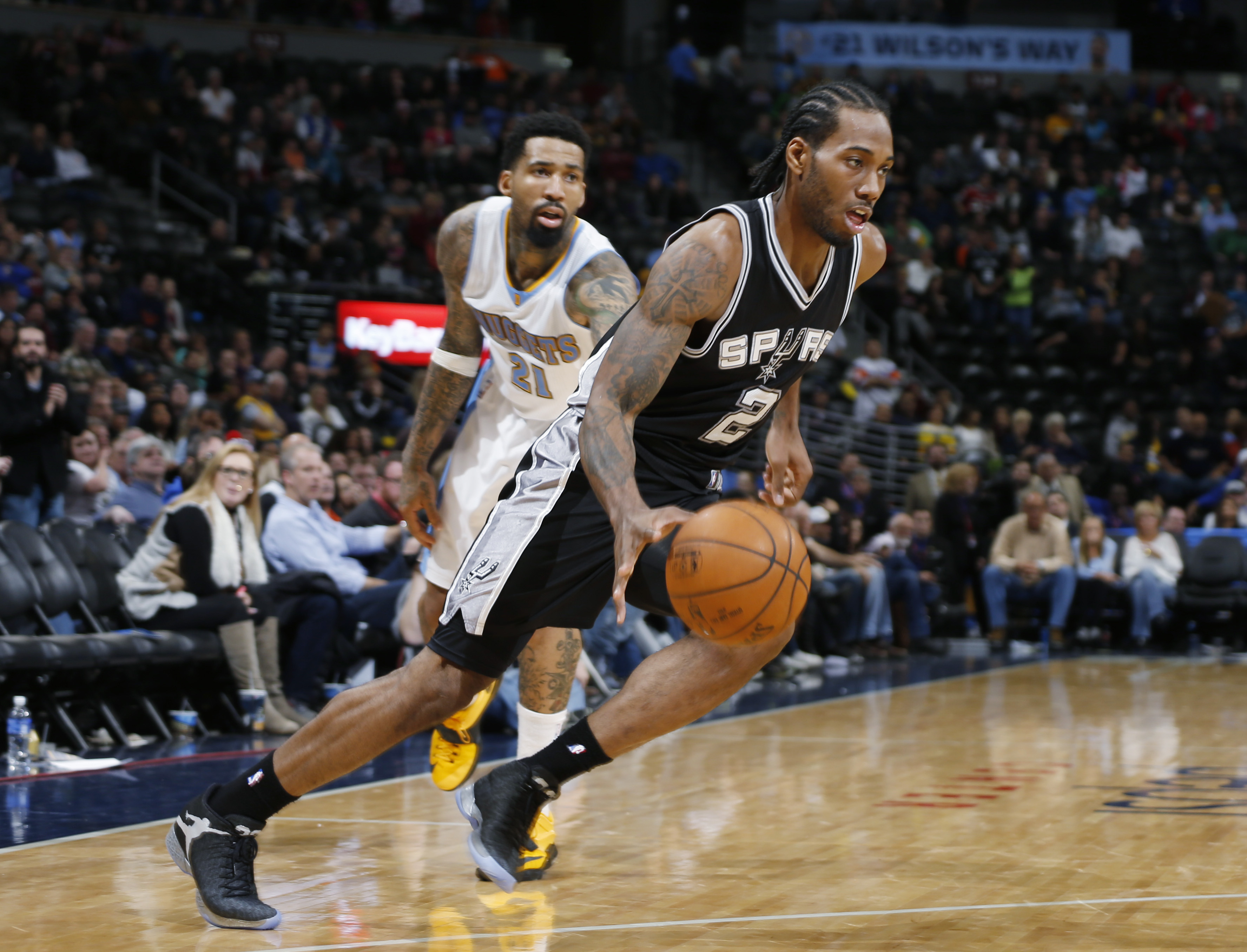 Projected starting line-up: This is the second night of a back-to-back for the Spurs who are notorious for resting their players. Trying to predict their starting line-up would be an unproductive exercise.
The Denver Nuggets made things tougher than expected last night for the defending champs. Tim Duncan played 32 minutes. Tony Parker missed Sunday's game with a hamstring injury. This could go many ways but it's the Spurs, it doesn't really matter. Portland will be in for a tough match-up even if the Spurs start Cory Joseph, Marco Belinelli, Kawhi Leonard, Matt Bonner and Aron Baynes. We could even be in for Austin Daye minutes. But remember, this is the first of two meetings this week between these teams.
Last season, San Antonio handily defeated the Blazers in the playoffs. In the regular season, the Spurs only win in Portland came without Tim Duncan, Tony Parker and Kawhi Leonard. They closed the Blazers out without Tony Parker in the second half.
Who is in for the Spurs is not really what matters and even if just Leonard plays, the Blazers will be tested. The Blazers, as I wrote in today's Columbian, are 2-3 against teams that qualified for the Western Conference playoffs last season.
The Spurs still play a pleasant, team-first style of basketball no matter who is on the floor. And, players have just continued to step up. As I've said before, the Spurs are built like a top-flight European soccer team. They are the Galácticos of the NBA except without the crazy uncapped salaries. They just keep bringing guys off the bench that can beat anybody. And they do it in the unmistakable Spurs style every time.
Cory Joseph, who was behind Patty Mills in the rotation last season has stepped up. He's already started five games this season. He's a talented defender and he's pretty good at finishing around the basket. Aron Baynes is a monster on defense and the glass. The Spurs just keep getting better as their core approaches the twilight of their careers.
Last night the Nuggets gave the Spurs a bit of a scare in the fourth quarter but San Antonio used impeccable execution to get quality shots and put Denver away.  The Spurs used beautiful movement, timely passing and finishing to wipe away the thoughts of an upset. Duncan and Ginobili played some crucial minutes late. Tony Parker missed the previous game but Kawhi Leonard came back from an injury.
On the second night of a back-to-back, all bets are off on who will start and who will be available for the Spurs tonight.