The Scouting Report: at Indiana Pacers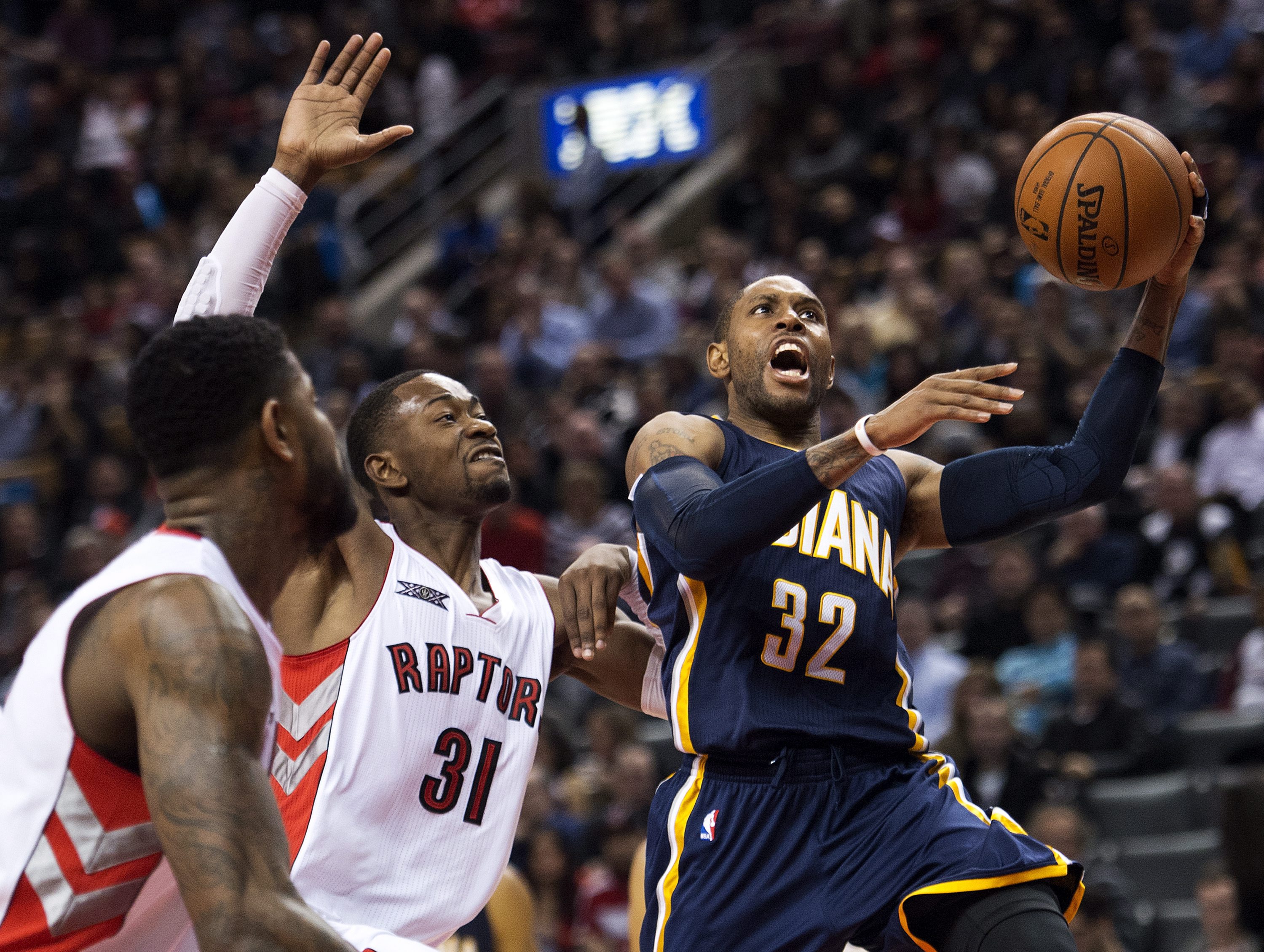 Projected starting line-up: C.J. Watson, Rodney Stuckey, C.J. Miles, David West, Roy Hibbert.
Injuries: Ian Mahinmi (6-8 weeks), George Hill (out indefinitely), Paul George (out indefinitely)
Not a lot has changed for the Indiana Pacers since the Trail Blazers met them over a week ago. For the most part, our podcast with Indianapolis Star Pacers beat writer Candace Buckner on the Pacers is still relevant (iTunes).
The Pacers are currently in the midst of the longest active losing streak in the league at seven games after their loss in Toronto last night.
Since last Thursday's game in Portland, they lost back-up center Ian Mahinmi to a torn plantar fascia. Their bizarro season has continued to accumulate more injuries. They received some encouraging news regarding starting point guard George Hill. But other than that, the Pacers are still trying to slugging it out in the East.
The same struggles for the Pacers have remained. They've been inept on the offensive end, ranking 28th in the league in offensive rating while still staying competitive with the ninth ranked defense according to Basketball-Reference. Despite their struggles, they are still within striking distance of the eighth seed and could be there by stringing wins together.
That still looks like a tall task. The Blazers are coming off of an off night from everyone not-named Aldridge or Lillard. Indiana also presents a good opportunity for the Portland defense to get their confidence back after Derrick Rose and Aaron Brooks slithered their way into the paint with ease.
Portland's bench also could use a bounce-back game after getting dominated the night before. Two of the Pacers best bench players from the previous game have been moved into the starting line-up in C.J. Watson and C.J. Miles. If only CJ McCollum were playing tonight we would have three of the four CJ's in the NBA in the same game!
Indiana will try to slow the game down and were successful last week. The Blazers were in control but could never really put Indiana away until the final moments.
Portland has not lost three straight games yet this season. They had only three such losing streaks last season.
With a win Portland will improve to 11-1 against the Eastern Conference.