The Scouting Report: Chicago Bulls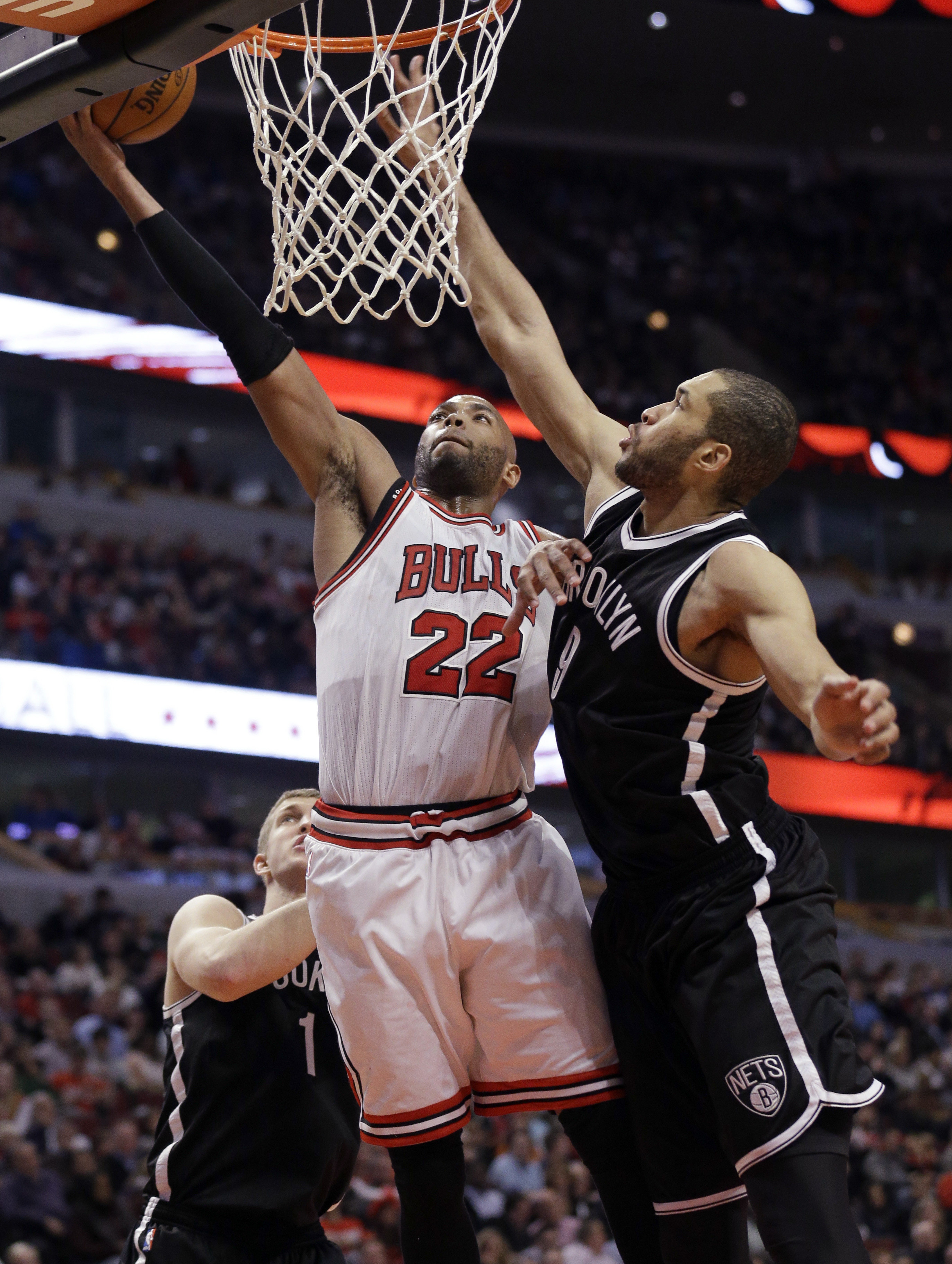 Projected starting line-up: Derrick Rose, Jimmy Butler, Mike Dunleavy Jr., Pau Gasol, Taj Gibson
Injuries: Joakim Noah (ankle), Doug McDermott (knee)
This week's episode of the Blazer Banter podcast was all about the Bulls. We talked with Chicago-based Bleacher Report Bulls columnist and NBC ProBasketballTalk writer Sean Highkin. We're also on iTunes now!
But it's pretty easy to tell that the Bulls are a much healthier team than the one that lost in Portland on Nov. 21. Derrick Rose and Pau Gasol were both held out of that game and Taj Gibson turned his ankle in the third quarter.
The Blazers made pretty quick work of the Bulls, winning by 18. The Blazers seemed to have no trouble doing whatever they wanted and not giving the Bulls anything. The frustration boiled over for Chicago's Mike Dunleavy who committed what Damian Lillard called a "cheap" play.
[youtube http://www.youtube.com/watch?v=WEl4rArG_r8&w=560&h=315]
Rose, Gasol and Gibson are all back in the line-up but the Bulls still aren't their stingy selves. So far this season they are 10th in the NBA in overall defensive rating, points allowed per 100 possessions. That's not bad but it's pretty far from the standard they've held on that end the past few seasons. They've usually been in the top two or three in the league in that category.
They've been much better on offense. Their bench seems to give them a different look with Nikola Mirotic at power forward to space the floor. Mirotic had his best game of the season in Chicago's last trip to Portland. The change of pace that Mirotic brings off the bench may actually be a difference in this one with Chicago having most of their stars back.
Joakim Noah is out for the game with an ankle injury, according to multiple reports. And that won't help the Bulls on defense. Against the Warriors last Saturday, they were dismantled by their suffocating defense and a career-night from Draymond Green. They bounced back by beating the hapless Brooklyn Nets in blowout fashion on Wednesday.
The Bulls could certainly be the class of the East, although they are currently tied for fourth place and are two games out of first, but the gulf between East and West is huge.
The Blazers will be on high alert after having a terrible game on offense against the Minnesota Timberwolves on Wednesday. They struggled to make open shots and Andrew Wiggins outplayed Portland's wings.
Jimmy Butler will present another challenge to the Blazers perimeter defense. Sure, he played in the last meeting, but that was without Rose. Now that Butler is no longer the main focus for Portland's defense, he has a better opportunity to hurt them. He's had a career season so far and is playing the best basketball of his young career.
Gasol is always a tough match-up for any team and Gibson will give the Blazers bigs a fight in place of Noah.
The Bulls bench brought them back after a bad start in the previous meeting and they play a contrasting style to Portland's bruising second-units.
Should be a fun match-up and hopefully the first full game between Rose and Lillard. Their last meeting was in November 2013 in Portland when Rose left the game due to injury.