The Scouting Report: Detroit Pistons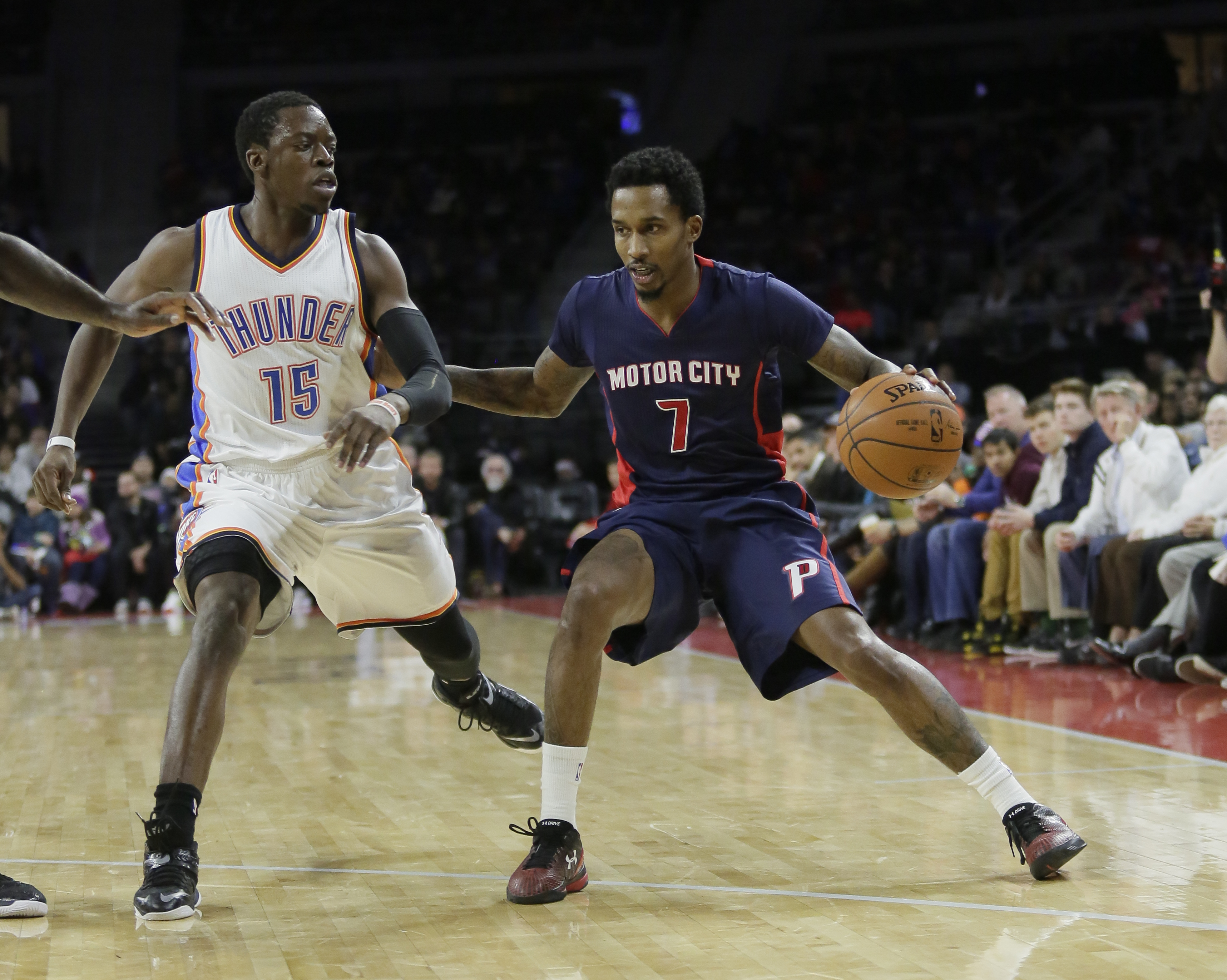 Projected starting line-up: Brandon Jennings, Kentavious Caldwell-Pope, Kyle Singler, Josh Smith and Andre Drummond.
Key additions: Head coach and basketball boss Stan Van Gundy, Jodie Meeks (injured), Joel Anthony, Caron Butler
Not a lot has changed for the Detroit Pistons. They didn't make any drastic personnel changes after doing that the previous summer.
They swapped Brandon Knight for Brandon Jennings and they threw a lot of money at Josh Smith. As of right now, Stan Van Gundy is riding with the cards he was dealt. They threw a lot of money in the offseason at Jodie Meeks from the Lakers, but he got hurt before the season.
SVG's first year in the Motor City has been rough. Just like the Knicks, the Pistons haven't been successful in clutch situations. They've played in 14 games that have been decided by five points in the last five minutes and have gone 3-11. Their most recent loss was of that variety as they lost 96-94 to the Thunder.
Josh Smith took a 3-pointer to win the game and it missed badly. This is reality for the Pistons. With power forward Greg Monroe taking a qualifying offer, it's all but a guarantee that he will leave Detroit after this season.
The Blazers once again are facing a downtrodden opponent with talent. Andre Drummond can make great defensive plays and finish alley-oop dunks but he's still unpolished offensively. They won't be running their offense through him. Smith still has an affinity for shots he doesn't excel at.
Jennings can be a tough guard for anyone when he has it going but he hasn't shot well lately.
One of the most interesting match-ups in this game will be Detroit's second unit against Portland's. Monroe is a starter quality player coming off the bench and he will probably be match-ed up against Chris Kaman. Monroe will be a good test for Kaman and Portland's second-unit big men.
Although they made certain rotation decisions against the Thunder, Van Gundy could make some changes to his line-up. Nobody has exactly made a case they deserve playing time. Few players do on teams that are 3-18.
Kentavious Caldwell-Pope is one beneficiary of the Meeks injury and Van Gundy is letting him play. Under Van Gundy, Caldwell-Pope is playing almost 34 minutes a night and is second on the team in field-goal attempts. He is very aggressive and looks like he's improved his off-the-dribble game. Van Gundy has also unleashed his three-point shot as he is taking almost 6 3's per game. He's shooting around 34 percent from deep but the Meeks injury has allowed KCP to get extended run.
Kyle Singler is still solid. He shooting nearly 40 percent from the 3-point line and bringing good defense to the small-forward position as he waits for his eventual free-agent signing with the Spurs.
Caron Butler has also provided some 3-point accuracy but overall it hasn't resulted in success for the Pistons this year.
Many had the Pistons pegged as a playoff dark horse but they look far from making the playoffs after the first quarter of the season. Like the Knicks, they are talented. But the Blazers have a great opportunity to move to 10-0 against the Eastern Conference.
The last time the Blazers did that in franchise history was the 1990-91 season.