Blazers guard Damian Lillard undergoes further testing on right hand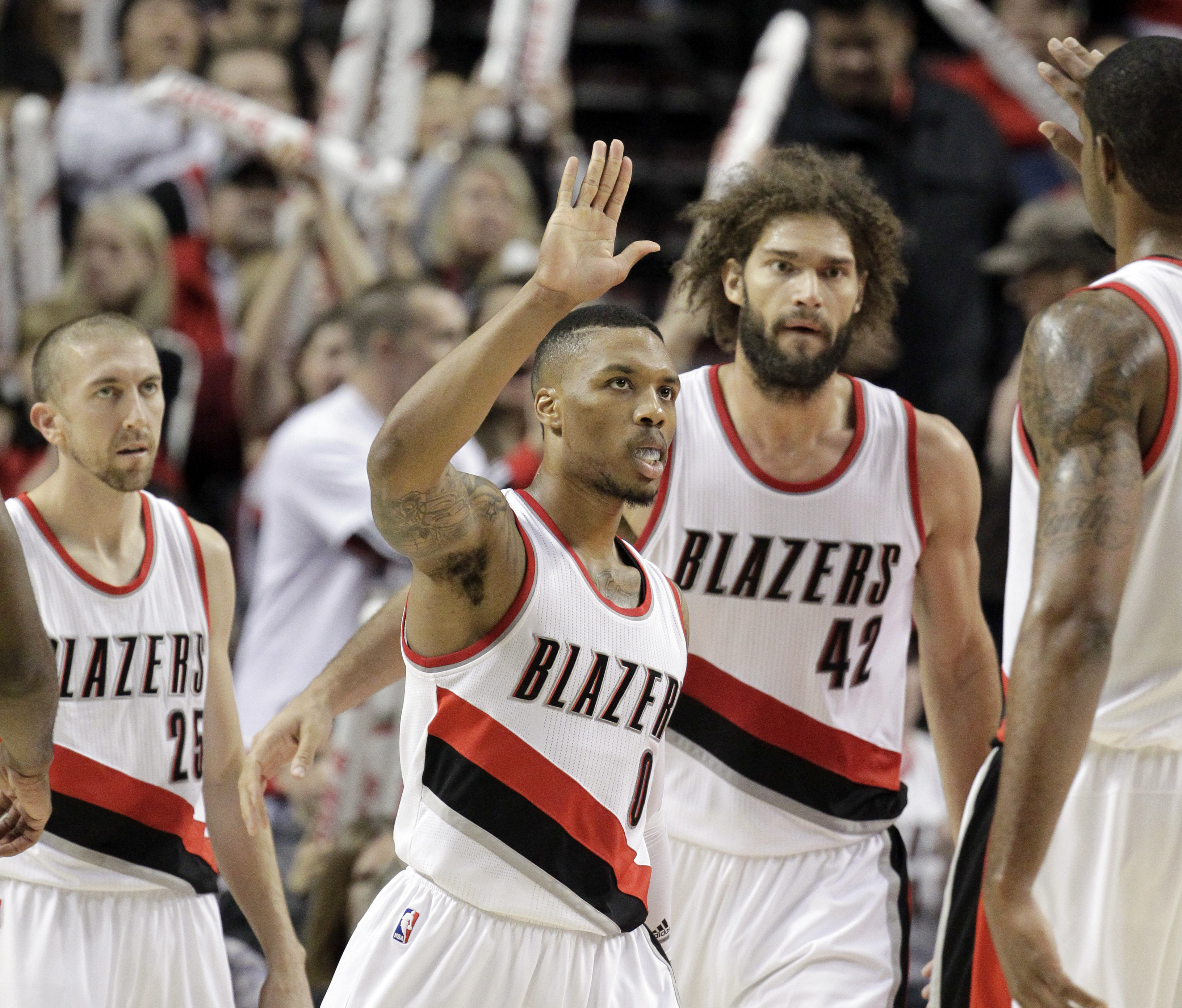 Portland Trail Blazers guard Damian Lillard injured his right hand in Thursday's 88-82 victory over the Indiana Pacers.
He told reporters following the game that he received x-rays and that the hand was "fine." On Friday, Lillard was at the video portion of Blazers practice before leaving to get his right hand examined, according to head coach Terry Stotts.
"He was here for video and then he's gone to have his hand examined again before we leave on the trip," Stotts said.
UPDATE 4:46 PM: The Blazers announced that Lillard has a sprained right middle finger and ring finger and will play on Sunday against New York.
Lillard described the incident when he hurt his finger.
"I felt it right away," he said. "I mean I got the rebound. I was trying to dribble out of traffic. I got fouled and got off balance and my hand just got caught underneath me. Jammed it pretty good. And after that I was trying to make sure it wasn't broke. I was trying to move it as much as possible but it was pretty painful."
Stotts said he didn't know what tests Lillard was undergoing.
In other Blazers injury news, forward Dorell Wright (upper respiratory illness) was sent home from practice. Stotts said that he doesn't know whether Wright will make the trip with the team for their 5-game road trip.
CJ McCollum (broken right index finger), however, will be making the trip with the team. He missed their previous 3-game Eastern Conference road trip. Stotts said there's been no discussion of whether CJ will play on the road trip.
According to The Oregonian's Joe Freeman, McCollum hasn't had any setbacks and is on schedule to return within the team's original four-week timeline.
Portland's Dec. 15 game against the San Antonio Spurs falls exactly four weeks from the date the injury against New Orleans on Nov. 17.