Photos: Moda Center Flying Ford Escape Saga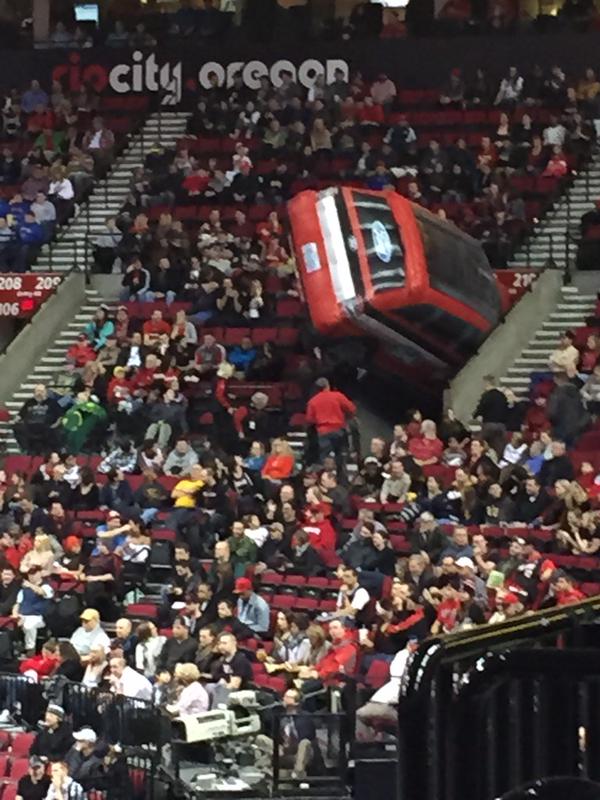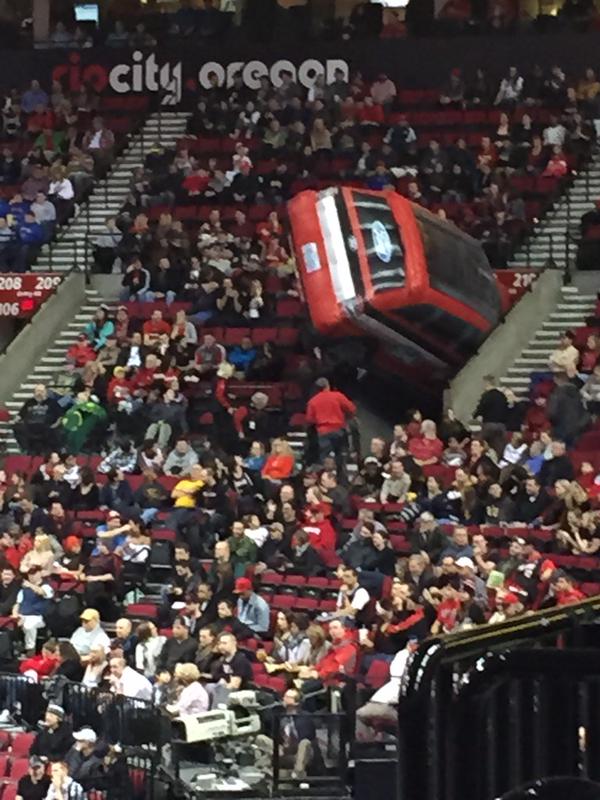 There was a basketball game on Thursday night at the Moda Center between the Portland Trail Blazers and the Indiana Pacers.
But one saga transcended those events going on between the lines. The Flying Ford Escape blimp, a staple at Blazers games crashed in section 209.  For twitter, we are using #FlyingFordEscapeGate. Still it took Blazers staff nearly half way through the quarter to get the blimp out of the section.
This tweet from @debra30198 alerted me to the Ford Escape's presence in section 209.
Crash in Sec 209 pic.twitter.com/VrGUIobcvd

— debra (@debra31098) December 5, 2014
These photos were taken from my media row seat at the Moda Center.

And then, the moment of truth. The Flying Ford escape fits in the tunnel!
Twitter obviously had a pretty good time with the whole thing too.
RIP TO EVERYONE IN 209 WHO DIED DURING THE BLIMP CRASH OF 2014 BROUGHT TO YOU BY LANDMARK FORD pic.twitter.com/ELgPS8CKMZ

— Dane Carbaugh (@danecarbaugh) December 5, 2014
PICTURE ME ROLLIN pic.twitter.com/9GrPif6t23

— #TRILLBLAZIN# (@TRILLBLAZIN) December 5, 2014