The Scouting Report: Minnesota Timberwolves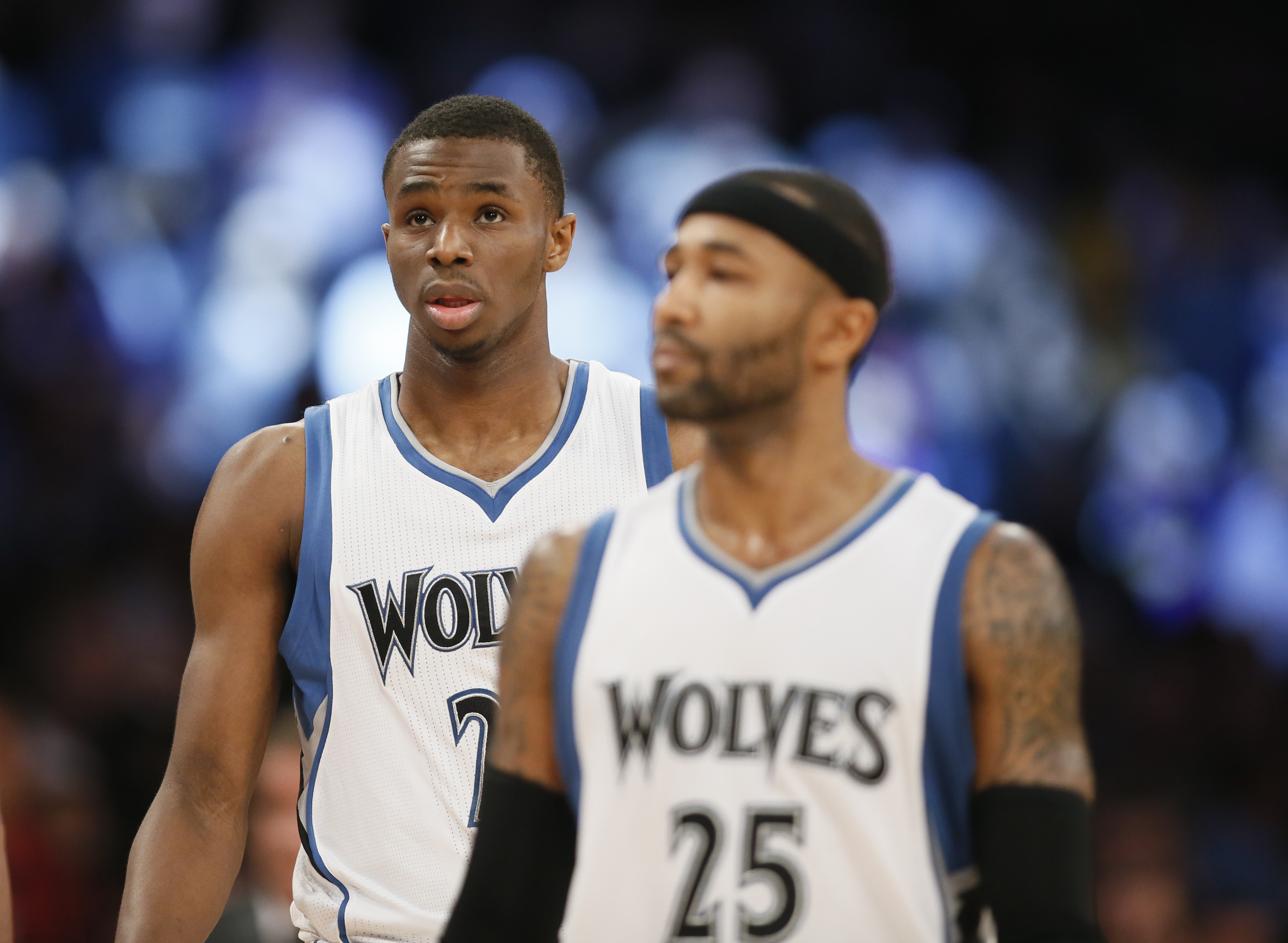 Scouting report: Mo Williams, Corey Brewer, Andrew Wiggins, Thaddeus Young, Gorgui Dieng
Key additions: Wiggins, Thaddeus Young, Zach Lavine, Anthony Bennett, Mo Williams
Key departures: Kevin Love
Key injuries: RIcky Rubio, Nikola Pekovic, Kevin Martin
The Minnesota Timberwolves (4-11) have started anew. And with any young team, there is growth and growing pains. Obviously, it doesn't take a look at any spreadsheets to know the Wolves have struggled. They got a win against the Lakers to get them back in the win column but things have been difficult since the injury of Ricky Rubio.
The Wolves started the season a respectable 2-2, lost an overtime game at Orlando and then Rubio got hurt in their next game. While they aren't a threat to sneak into the playoffs in the West, they still have athletic talent that can beat anybody on the right night.
Andrew Wiggins has already shown his potential this season. He broke out in a loss last Saturday against the Sacramento Kings for 29 points, displaying exceptional body control and athleticism. He can still improve his finishing and his midrange/floater game still needs work. Wiggins has shot 45 percent on 3's to start the season but he's taking just under two per game while he's shooting 39 percent on two-point shots according to Basketball-Reference.
The Timberwolves love to run and with Mo Williams stepping into the starting line-up it's no wonder why. When Williams was on the Blazers, line-ups with him on the floor would play with much more possessions. Williams is still aggressive and fearless. Williams goes cold sometimes but he also has nights where no defender can do anything with him.
The Blazers transition defense, which was lacking against Memphis, is going to get tested against this athletic, high-pace team. Minnesota has had only one win come against the Western Conference so far this season.
In their previous game, Zach Lavine had a breakout performance with 28 points in 25 minutes off the bench against the Lakers. It was a homecoming of sorts for Lavine, who played at UCLA. Thaddeus Young is their most accomplished front court player and can space the floor a bit with midrange shooting. He also occasionally steps out to the three-point line.
Their starting center, Gorgui Dieng, finished last season on a tear and also was impressive in the FIBA World Cup playing for Senegal. He's a fantastic passer and shot blocker. Although he's not the post scoring threat that Pekovic is and is not paid like him, it's not hard to wonder whether their future longterm may be with Dieng.
Minnesota isn't a threat to anyone this year in the West. If their young players like Dieng, Lavine, Rubio and co. can continue to build and if Wiggins can become the star they hope he can become, in the future they very well could be.