The Scouting Report: Philadelphia 76ers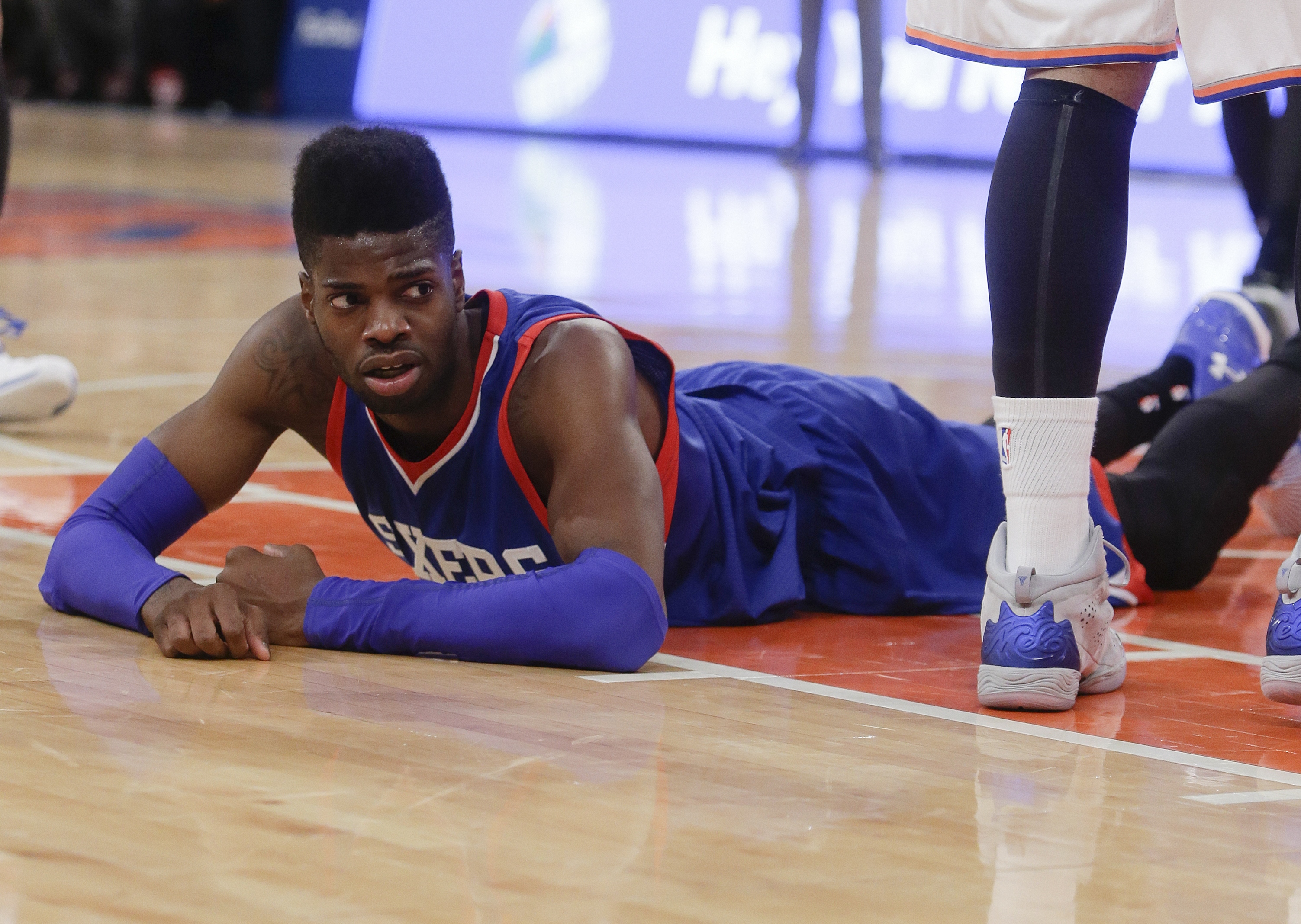 Projected starting line-up:  Tony Wroten, Michael Carter-Williams, Luc Mbah a Moute, Henry Sims, Nerlens Noel
New additions: Joel Embiid's twitter game, hitting new levels of losing
The 76ers suck and everybody knows it. It's depressing. It's also led to some great humor.
My favorite moment from the Sixers-Mavs pic.twitter.com/klZnhmq6Yk

— Erik Gundersen (@blazerbanter) November 14, 2014
People reading during Sixers games dot tumblr pic.twitter.com/EaCucDqWEK

— netw3rk (@netw3rk) November 23, 2014
The Sixers are 0-13 and will definitely be hungry to get a win against a good Blazers team that just played the night before in Boston. Portland had to fight to work their way back into the game after a slow start.
While everybody knows that the Sixers don't have a lot of talent, or knows which players are even on the Sixers, they are young and they play at one of the fastest paces in the league. If there's anything that can get to the Blazers in this one it's going to be tired legs in a fast-paced game.
Philly's guards aren't very good shooters and in the halfcourt, Portland should be able to defend them pretty well, with ease. But the Sixers will probably come out hard. After becoming the joke of the league, they are going to be fighting hard to get a W.
Obviously, I haven't seen much of the Sixers and the parts of them I've seen have been depressing. After becoming a meme against the Mavericks, they fought the Houston Rockets down to the wire for a one point loss, their best loss of the season.
But even close losses have been rare for Philadelphia. They lost by 57 to the Mavericks but they've only had three losses by less than five points. They're being outscored by 16.3 points per 100 possessions according to NBA.com, by far the worst net-rating in the league. The next closest team are the Lakers who are being outscored by 10.5 points per 100 possessions.
Among the players who may be of some interest, rookie K.J. McDaniels has some tantalizing athleticism and Nerlens Noel is lottery pick coming back after missing what would have been his rookie year.
Without Joel Embiid, 76ers fans are without a good glimpse at their future. How good he is could change their fortunes as they are bottom-ing out. They're building towards the draft again and they have about 30 2nd round picks, so the assets are there to do something. But at some point the picks they have need to develop into players or the cycle may keep repeating itself.