Blazers Guard CJ McCollum out at least four weeks with fractured finger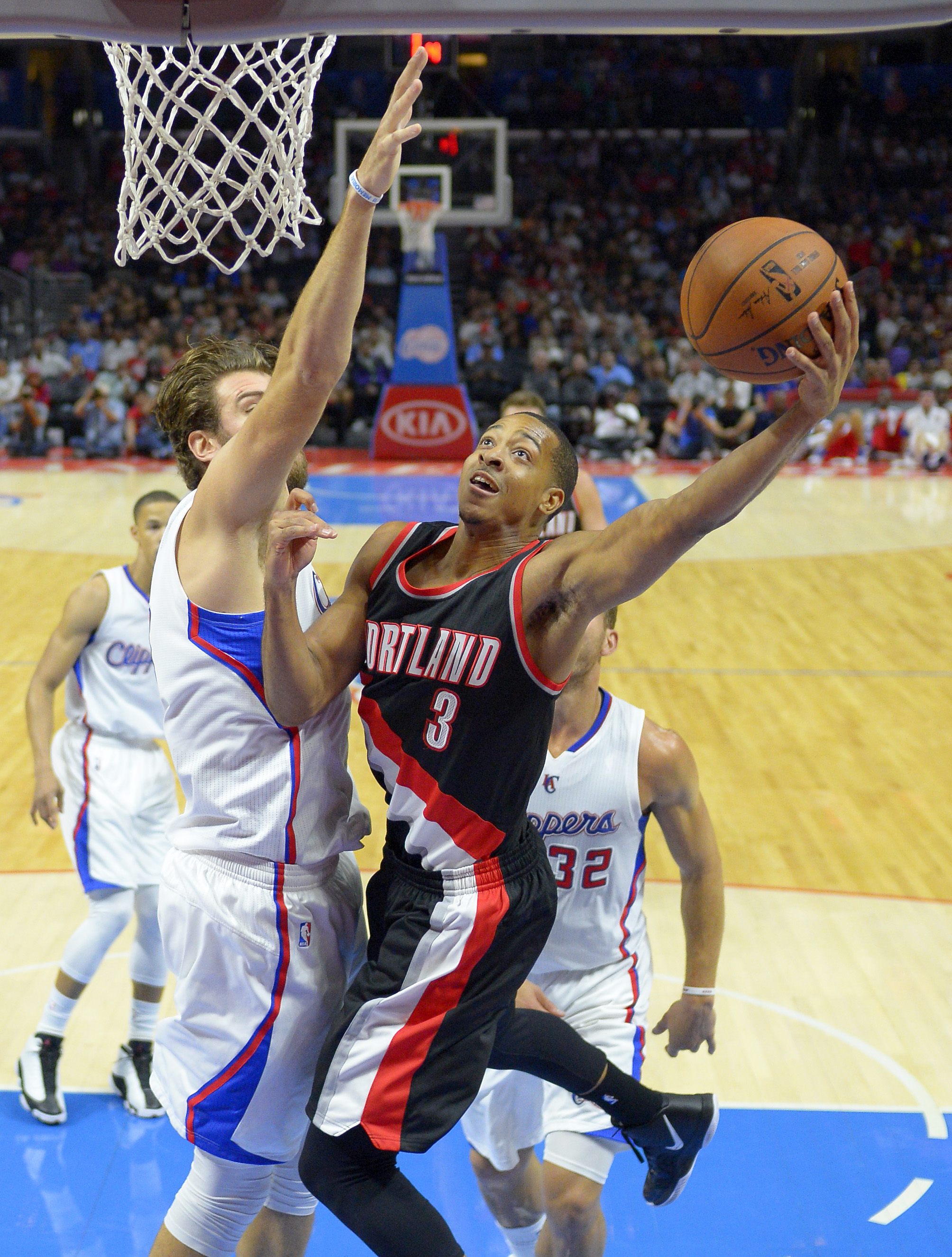 With Nicolas Batum still working his way back from a knee injury and LaMarcus Aldridge finally returning to the court, the Blazers were dealt another injury.
On Tuesday the team announced that second year guard CJ McCollum suffered a broken right index finger in Monday's win against New Orleans. He will be out at least a month when the team says they will re-evaluate him.
McCollum had been finding more of a rhythm and role over the last two weeks of the season. After essentially being benched in the Blazers loss to Golden State and their win against Cleveland in the second week of the season McCollum has been on the court.
CJ also had the most minutes of players that are not in what I'm calling "Stotts' Seven" of the starting five, Steve Blake and Chris Kaman. It's easier to call them that then repeating his stock response about who is in his rotation, definitively, this season. If Batum is ready to come back on Friday then the Blazers will have a playmaker and potential scorer back. McCollum had been almost automatic from three to start the season making 11-of-24 (46 percent) of his attempts.
McCollum has also been a plus-minus monster when he's on the court. In 144 minutes the Blazers have outscored their opponents 24.3 points per 100 possessions. Perhaps the most impressive about the Blazers numbers when McCollum is on the floor with off-the-charts offense and defense.
McCollum's units were basically killing other bench units and that's something Portland is going to miss. It will be interesting to see how Portland's other line-ups play without the threat of McCollum's shooting.
Allen Crabbe has come into a starting role and should Batum return, perhaps Crabbe can fill in that spot with shooting and defense. He's not the playmaker that Will Barton is but Batum's return will alleviate the playmaking burden on Damian Lillard and Steve Blake. Plus McCollum was adding most value with his shooting and defense.
Barton is in some kind of slump on the offensive end. He was setting guys up early in the season but his poor shooting has continued. His percentages from all of his spots are down across the board. His finishing at the rim is 12 percentage points worse than it was for all of last season according to Basketball-Reference. He's having career worst shooting numbers from midrange and just about everywhere else. And he's only 1-for-5 on his first five three-point attempts after making a step forward on his three-point shooting.
Stotts has also had Barton practicing more as a playmaker all year and with CJ being able to sometimes set up the offense, it's possible the minutes go to him.
Knowing Stotts' approach this season, he'll do a little bit of mixing and matching every night.