The Scouting Report: Brooklyn Nets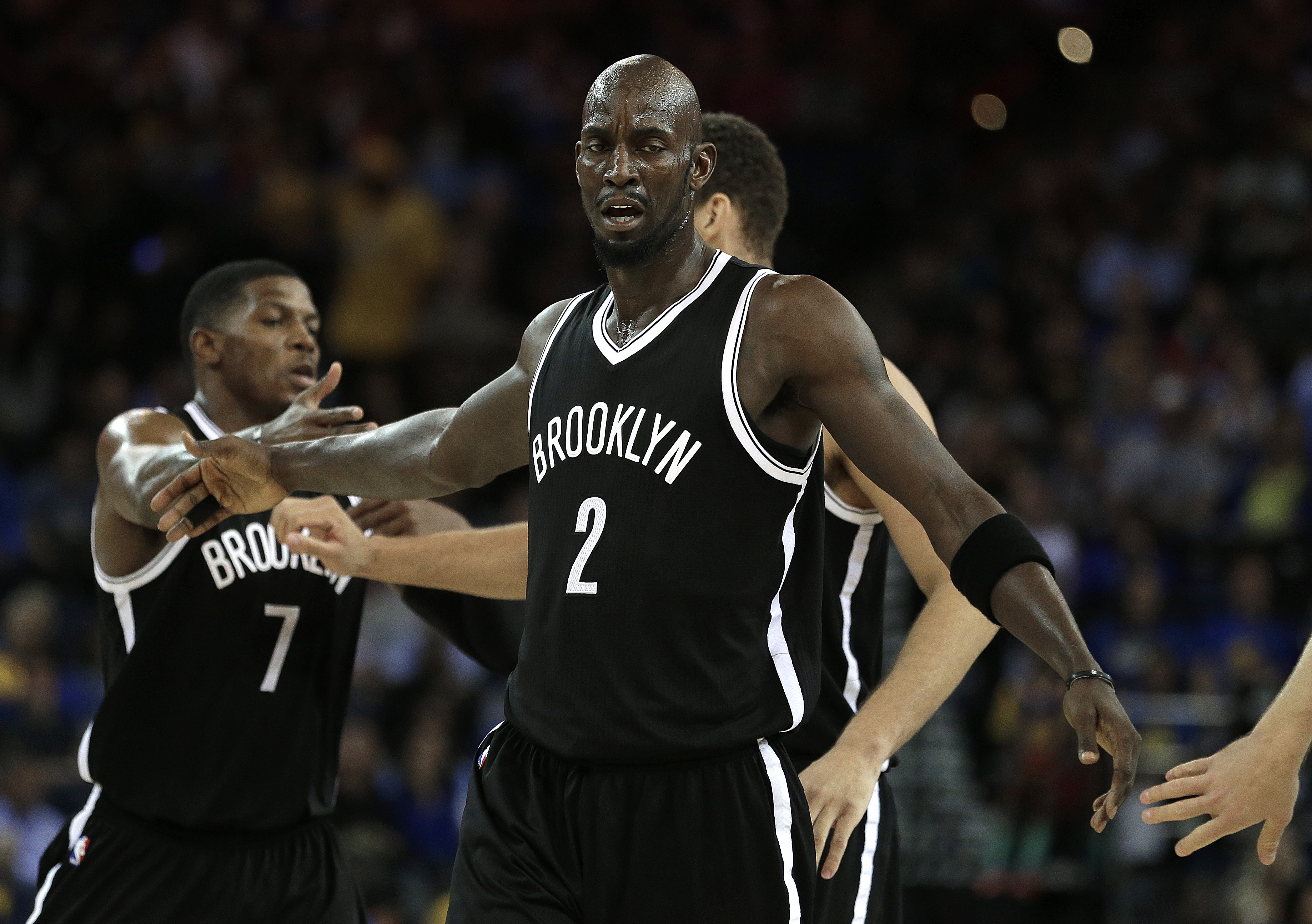 Projected starting line-up: Deron Williams, Joe Johnson, Bojan Bogdanovic, Kevin Garnett, Brook Lopez
New additions: Head coach Lionel Hollins, Jarrett Jack, Bogdanovic (rookie), Markel Brown (rookie), Cory Jefferson (rookie), Jerome Jordan
Key departures: Head coach Jason Kidd (Milwaukee Bucks via failed power play), Paul Pierce (Washington Wizards via free agency), Shaun Livingston (Golden State Warriors via free agency)
Portland vs. Brooklyn! Lopez brothers! Gentrification! Fair trade coffee!
Jason Kidd's first year as an NBA head coach for the Brooklyn Nets was easily more interesting than any player's on their team. They were terrible, he spilled a drink to distract everyone that they were terrible and then coached the Nets into a funky small-ball team that finished the season strong.
But Kidd is in Milwaukee now and two of their key players from last year, Shaun Livingston and Paul Pierce, have departed for other situations.
The Nets hired former Blazers championship point guard and former Memphis coach Lionel Hollins as their head coach. In Memphis his team's were grind it out slow down teams but so far the Nets have not been one of those teams.
They are playing at a top-ten pace, measured in possessions per game and have had one of the league's better offenses in terms of points per 100 possessions. They use the post-up often, giving the ball to Joe Johnson and Brook Lopez on the block. Deron Williams also looks to be a little bit healthier and have more pep in his step, or at least he did against the Warriors on Thursday.
Jarrett Jack pushes the ball off the bench and looks to get his offense. But he just went 10-for-10 from the field in their last game and could be due for a regression game. Brooklyn's offense as a whole has been productive despite their overall lack of points created by assists. They currently rank in the bottom-ten in the league in points created via assists per game according to NBA.com/stats.
But just because they score differently doesn't mean they aren't good at it. They have very tough talent for any teams to guard in Johnson, Williams and Lopez. Johnson is one of the few guards that may be able to give Wesley Matthews trouble on the block because of his combination of height and width.
Portland's biggest test in this game will probably come from the Brooklyn bench. Depending on who Stotts goes with to replace LaMarcus Aldridge (doubtful for Saturday's game), their bench units could be without one of their anchors in Chris Kaman. Kaman, Steve Blake and CJ McCollum have continued to morph into a productive trio off the bench.
Stotts expressed concern with extending Kaman's minutes into starter's minutes at Friday's practice so it's not impossible we see Meyers Leonard or Thomas Robinson to play as a starter to keep intact their second units.
Another candidate for the start could also be forward Dorell Wright, who started at power forward in Aldridge's absence last season. It's still unclear how much Stotts trusts Leonard, whose yet to get meaningful time this season.
Damian Lillard is going to have a lot on his shoulders tonight including guarding Deron Williams.
The Joel Freeland-Chris Kaman bench pairing in particular has worked wonders over the last four games they've played together, producing fantastic offense (118.8 per 100 possessions) and above average defense (101.3 per 100 possessions) according to NBA.com's line-up data.
The Nets have Jack, Mason Plumlee who just played for Team USA in the World Cup and Mirza Teletovic coming off the bench as well as veteran guard Alan Anderson. It seems like Lionel Hollins either can't find minutes for forward Andrei Kirilenko or perhaps that the Russian guard is reaching the tail end of his effectiveness in the league.
Nevertheless, the Nets have good players on their bench and Portland's depth is going to be tested without two of their best forwards.
Allen Crabbe fit seamlessly into the starting line-up replacing Nicolas Batum but replacing the anchor of their offense is a much more difficult matter.
The Nets defense hasn't been that great and they've been below-average at best. Garnett is clearly past his prime and Lopez has improved but is still not a great defender.
Without Aldridge, Brooklyn's interior weaknesses will be tougher for the Blazers to exploit.
This one will be a lot closer than Wednesday but Portland can't succumb to a Charlotte-like start. Brooklyn has too many vets and have been too good offensively to let a huge lead slip away.
Or the Blazers defense can prove again that they are much better and more consistent with getting stops in the 2014-15 season.