Trail Mix: Who starts for Nicolas Batum?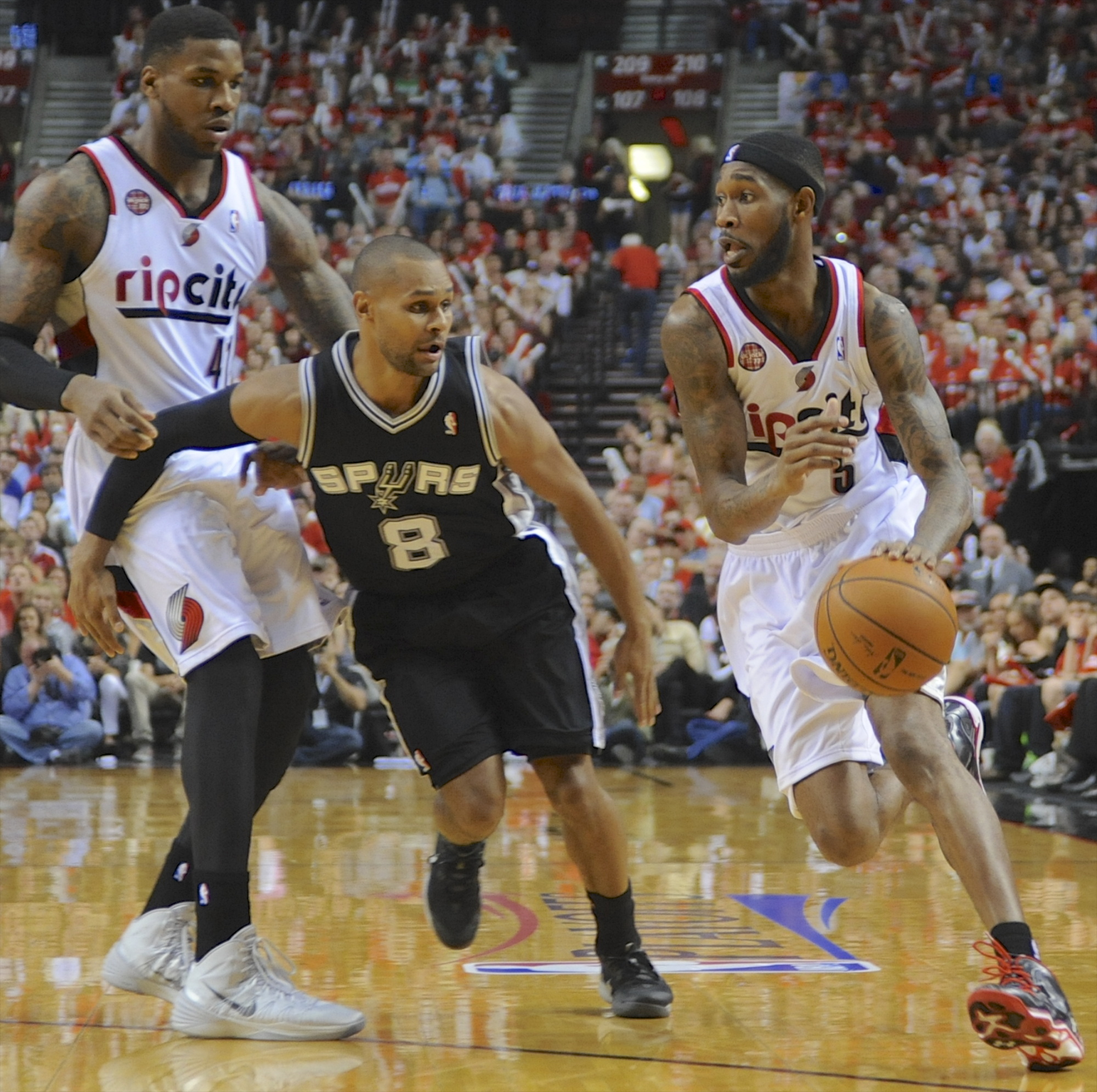 The Portland Trail Blazers face the Charlotte Hornets tonight at the Moda Center. They'll be without Nicolas Batum who is out with a "right knee contusion." Batum was Portland's leader in total minutes last season by 19.
To put that into perspective for their whole season, Batum played 2,956 minutes out of a possible 4,006. So Batum was on the court for nearly 74 percent of all of the Blazers minutes last year. He's worked as a secondary ball-handler who has been effective despite having high turnover numbers.
He was a very good finisher last season. He hasn't shot as well from three this season or anywhere for that matter, but he's rebounding slightly more. But overall this is a huge blow for the Blazers to miss Batum solely because this team hasn't known to have any other reality than with him on the court. His pick and roll play on backsides make Portland's offense more balanced.
The question is now who will replace Batum in the starting line-up. Will Barton has drawn some comparisons to Batum from Terry Stotts in the sense that he can do a little of everything: score, pass, run and roll, rebound, set up the offense and has length on defense. Barton also has the team's best assist-to-turnover ratio at 3.5 according to NBA.com/stats. CJ McCollum is really shooting the ball well and could benefit from even better looks with the threats the starters pose.
Stotts could really go either way and probably have good results.
There's also the possibility he goes with Dorell Wright as a veteran who can step right in and get the job done at least to start. But Barton has already worked his way into the rotation and McCollum's shooting will keep him there.
In terms of the advanced numbers, McCollum has a ridiculous on-court point differential with the Blazers scoring nearly 117 points per 100 possessions when he's on the court while allowing 83. Barton's numbers are not quite as astounding and currently has the lowest on-court offensive rating on the team, but with a positive differential.
But McCollum's shooting may be most helpful in providing spacing for the Blazers second units when Matthews and Lillard aren't on the court together (107.5 offensive rating per NBA.com). The line-ups needs someone to do everything else so my guess would be Barton because he can play in any situation. McCollum can also continue to develop chemistry with the second unit which the Blazers will need.
But only Stotts knows and we won't know until tonight.