The Moda Center Food Review: Corona Cove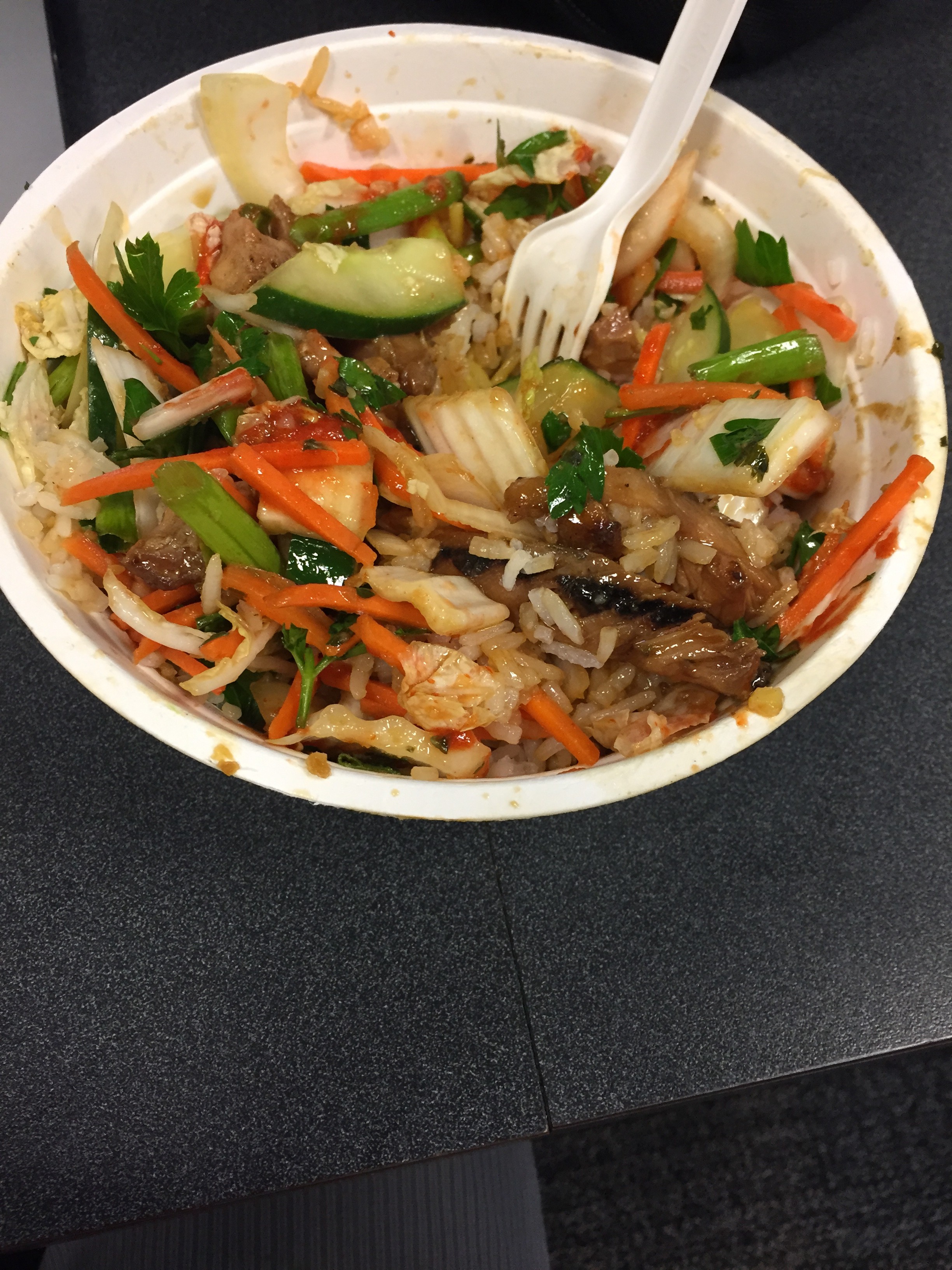 Previous editions of the Moda Center food review
100 level near the fan shop, behind Red Hot & Rollin'
Corona Cove definitely takes the cake for the most interesting name choice in the Moda Center, in addition to giving you a ton of food and something else hard to find in the arena: fresh veggies.
Obviously, when a place is named after a mexican beer and serves a "Korean Rice Bowl," it may seem like a very weird place for that sponsorship. Not that Portland is new to Korean-Mexican style fusion. But as friend of Blazer Banter, KPTV's Nick Krupke pointed out to me, "Corona" (spanish for crown) is also a term used for the sun, which of course could be referring to the rising Eastern Sun. So, as the kids say, #STAYWOKE.
Eating a ton of yakisoba noodles and rice isn't terribly healthy, but with the chicken and veggies this is one of the best bets for something on the healthier side of things.
The bowl looked so good that I actually ate a few bites before taking a picture, but it was piled all the way to the top the bowl. Additionally, you're given the option of choosing however much yakisoba or rice you want. And, they usually give you both unless you make sure to ask.
There was a lot to love about this place, but most of which was the amount food. They will likely only give you two "tongfulls" (a word I just made up describing the amount of food tongs could grab) of chicken, which is all you really need. You can also add Kimchee for about two bucks if you're feeling adventurous, though I didn't give it a try.
But, the meal could easily become vegetarian friendly with just passing on the chicken. They give you plenty of veggies no matter what. They put some kind of dressing on the salad, but it's not entirely clear what's in it. It's good, I know that much. With a healthy dose of sriracha, I was all over it.
I also give this place props for having a wok front and center to make the yakisoba.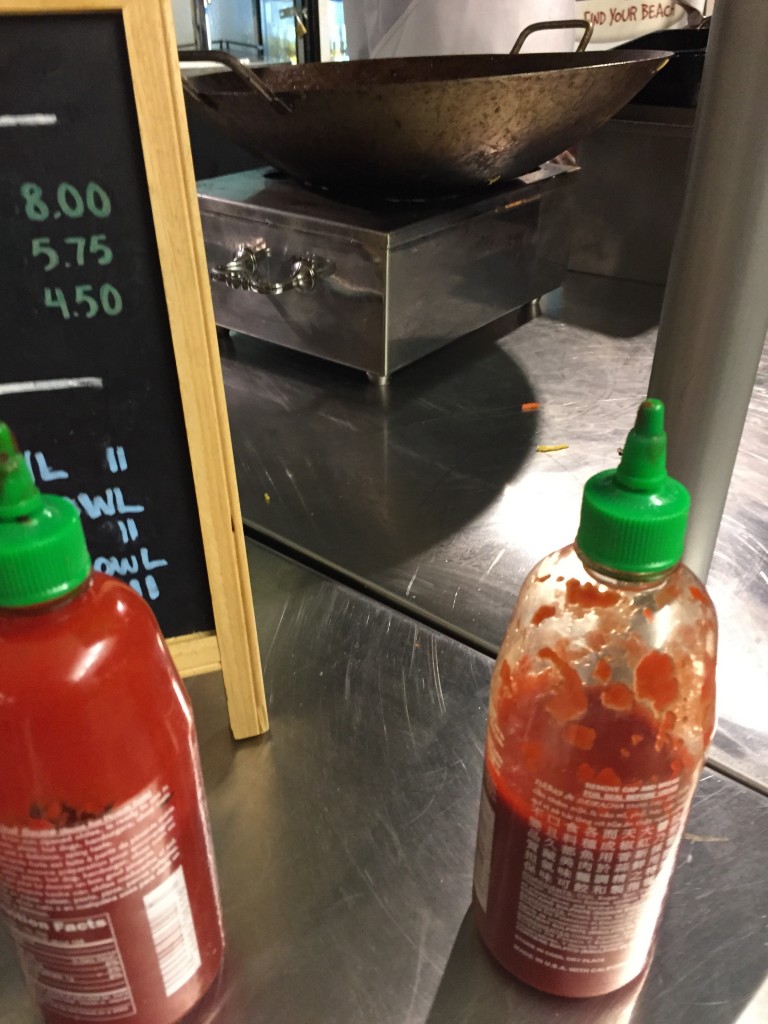 I couldn't even finish the bowl, which goes for 11 dollars at retail. Of all the things we've had so far, this may be challenging Killer Burger for the best bang-for-your-buck experience. 11 bucks and you probably won't be able to finish. I know I rode for that 4 tacos + chips & guac combo as a good value but this better. Usually people are up on that and tonight was the first time this season that I saw a line that wouldn't take up all of the final 30 minutes before tip off.
I would and probably will go back at some point this season just because it's one of those arena meals that fuel you rather than drag you down.
It seems like the people already know this is a good spot, and for good reason.