The Scouting Report: Dallas Mavericks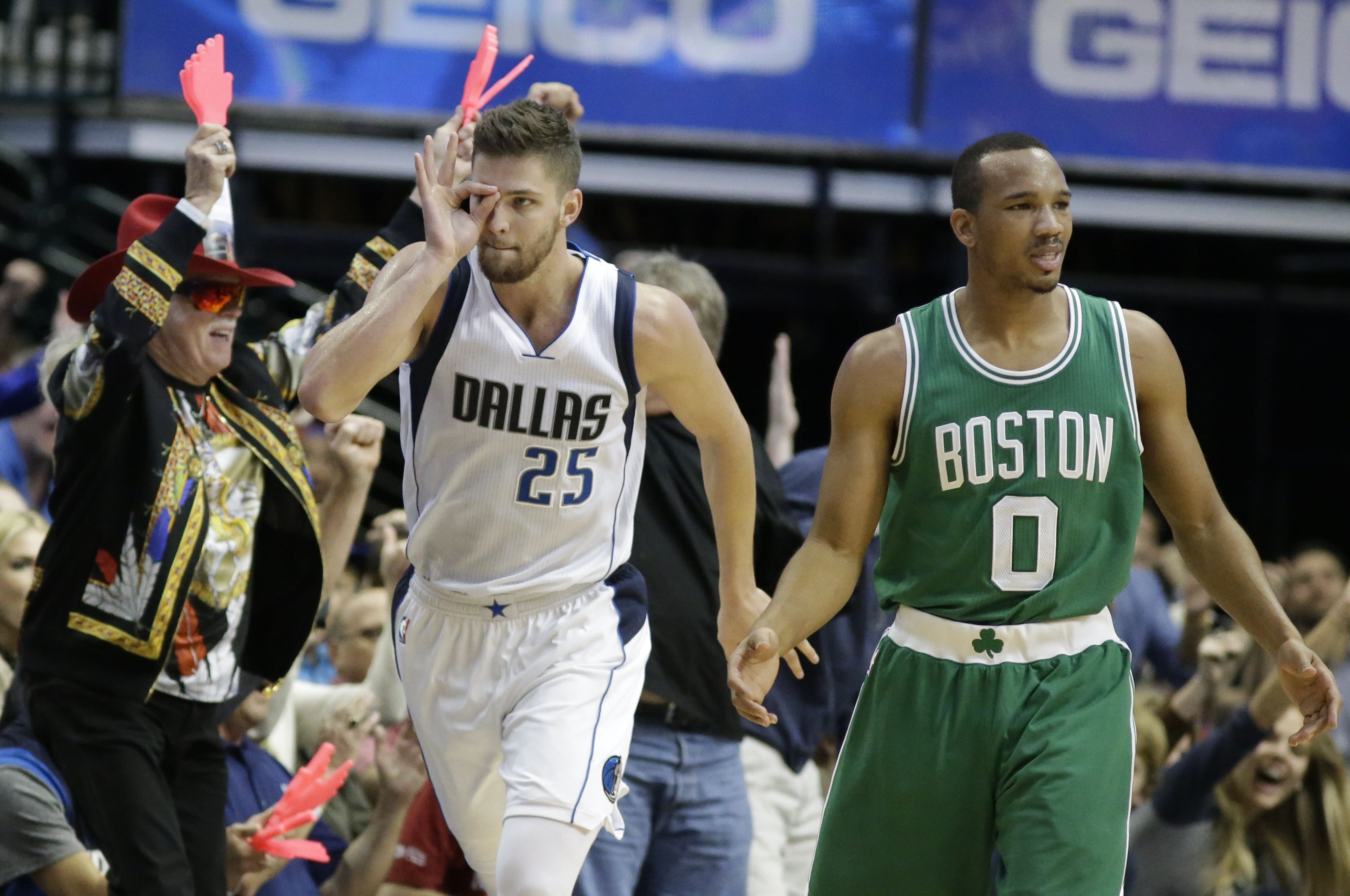 Projected starting line-up: Jameer Nelson, Monta Ellis, Chandler Parsons, Dirk Nowitzki, Tyson Chandler.
New additions: Tyson Chandler, Chandler Parsons, Al-Farouq Aminu, JJ Barea, Greg Smith, Charlie Villanueva, Raymond Felton (doubtful)
Departures: Vince Carter, Jose Calderon, Wayne Ellington, Bernard James, Shane Larkin, Gal Mekel, Shawn Marion, Samuel Dalembert.
Last season the Trail Blazers were the team added a bunch of new parts which resulted in instant success. This year, the Mavericks have done the same, with new faces fitting in almost seamlessly, leading to a 3-1 start with their lone loss coming to the defending champion Spurs in San Antonio by 1.
Chandler Parsons has already looked like a perfect fit on the wing for their offense and his ability as a cutter and ball handler in transition has already been huge for Dallas' offense. And for the first time since Damian Lillard hit the game-winner against him and his former Rockets team in last year's playoffs, Parsons comes back to the Moda Center.
The Mavericks were one of the league's best offenses last season but they've been by far the best offense in the league so far, averaging 118.5 points per 100 possessions according to NBA.com. But their defense is still struggling, ranked 28th.
That's absurd. Sure, the Cavaliers had a lot of talent coming in, but right now the Mavericks have been harder to stop. And when you watch them you can see why.
Parsons gives them more speed on the perimeter as well as a pick and roll guy to pair with Monta Ellis. In addition to those guys, they have Jameer Nelson as a table setter guy and Devin Harris still has some burst.
Then you have the trouble of trying to cover Dirk popping out for jumpers and Tyson Chandler rolling to the rim. This is going to be a great match-up. The start of Blazers-Cavs was fun, but the offense in this has the potential to be even better.
The two biggest additions, Parsons and Chandler, have already developed some chemistry, having connected for what the Dallas play-by-play guys call the "Chandler-to-Chandler" connection.
Dirk and Aldridge is always a great match-up and Carlisle is a wizard, always throwing different types of looks, coverages and bodies at Damian Lillard. The Blazers will also have to adjust as well.
They switched almost everything against the Cavs on Tuesday due to Love's shooting and the explosiveness of their talent. They will almost certainly switch on Nowitzki pick and rolls, but this is by far the biggest test for a Blazers defense that's remained steady in the top-10.
The Mavericks have great spacing, willing cutters and they can come at you in all sorts of different ways. And, they have a bench. They tend to go small with Brendan Wright at center, or at least they have so far this year.
They've also shown to be human, having to go down to the final seconds against the Celtics after leading by 24 at halftime. Marcus Smart, Avery Bradley and Rondo caused havoc on the perimeter, but the Blazers aren't a high turnover team.
This game has the potential to be a classic Western Conference shootout.