The Scouting Report: Cleveland Cavaliers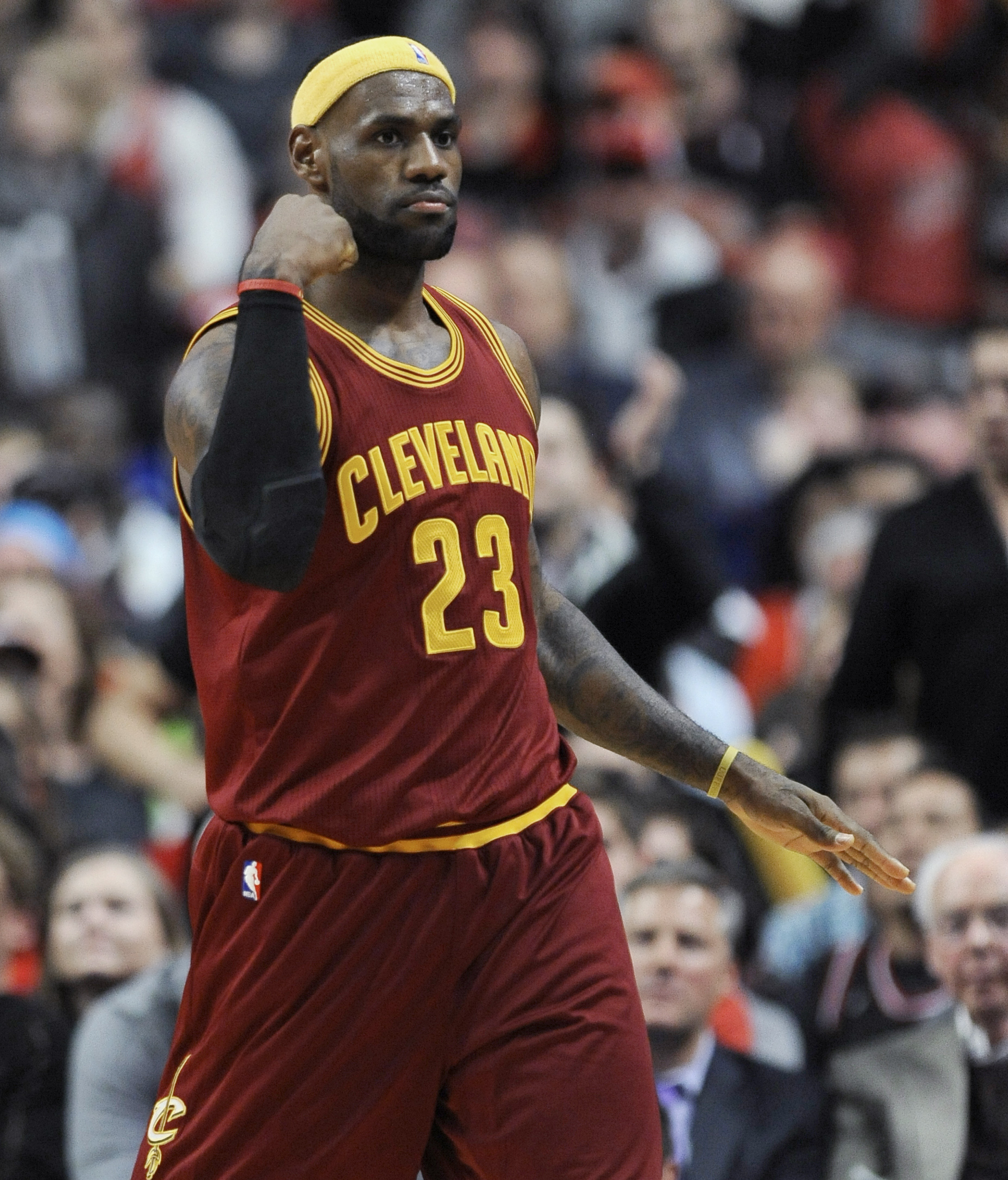 Projected starting line-up: Kyrie Irving, Dion Waiters, LeBron James, Kevin Love, Anderson Varejao.
Additions: LeBron James, Kevin Love, head coach David Blatt, Shawn Marion, Mike Miller, Brendan Haywood, James Jones, Louis Amundson, Will Cherry, Chris Haynes.
Departures: Head coach Mike Brown, Andrew Wiggins (Summer League counts, only this once).
Obviously the above portion probably says everything that probably needs to be said about Portland's Tuesday match-up. After falling to 1-2 in the first three games, they will face the league's best player along with two elite offensive forces in their own right.
LeBron James, Kevin Love and Kyrie Irving are going to be a tough task for the Blazers.
Love in particular has caused the Blazers to switch their pick and roll coverages from time to time. The Blazers always prefer not to switch but they make exceptions against players like Love and another player they face on Thursday in Dirk Nowitzki.
Aldridge is starting to go out to the perimeter from time to time but he's not used to playing out on the perimeter as much as Love does. Along with Love's spacing threat, the penetration and playmaking of James and Irving will present another challenge.
It also hurts Portland's rim protection by removing a shot-blocking threat in Aldridge.
But as we've seen, the Blazers starters have struggled out of the gates defensively even though their overall numbers have ranked in the top-ten in the league through three games.
Stotts believes that there is correlation between the team's defense and the Blazers offense and in the first quarters has been below the league average. They've played much better offense in the fourth quarter of games but have struggled more on that end.
While the Cavaliers don't appear to have any struggles when it comes to being able to manufacture quality looks in a small sample, their defense hasn't been much to write home about.
The Bulls got off 31 three-pointers and made 41.7 percent of them in Cleveland's Friday win. LeBron James was much better and much more decisive than he was in the opener when he had 8 turnovers.
The King finished with a classic 36 point, 8 rebound, 4 assist, 4 steal performance in Friday's game, helping the Cavs survive a night when Love and Irving shot 11 for 34 from the field combined.
Dion Waiters has looked good at times against the Blazers last season, averaging 21.5 points, shooting 50 percent from the field.
And while they performed well on the offensive boards against the Warriors after letting key possessions stay alive against Sacramento, the Cavaliers have the league's best offensive rebound rate in their two games.
The Blazers are also a very good offensive rebounding team and if this one is tight, it could be decided by which team can protect their own glass when it matters most.
Offensively, the Blazers have struggled and present an interesting match-up choice for David Blatt and his staff. They will probably stick Love on Aldridge but you'd have to think Varejao will also get his chances on him.
Also, it's got to be noted that LeBron is moving smoother, at least on screen with the weight he's lost. He's not as massive, but perhaps he doesn't need to be to effect the game the way he does. He had some pretty tough finishes against Chicago, using his strength and he just looks like a slimmer, smoother version of himself.
Nicolas Batum will probably see time on him as well as Matthews. And Lillard will certainly need to win his match-up with Irving, or at least keep it even. Though, just finding the bottom of the net would serve him well right now.
It should be a track meet. And it should be a fun game. The Blazers will have a defensive challenge, but it doesn't matter who they play, they've got to start getting it together on offense.