The Scouting Report: Oklahoma City Thunder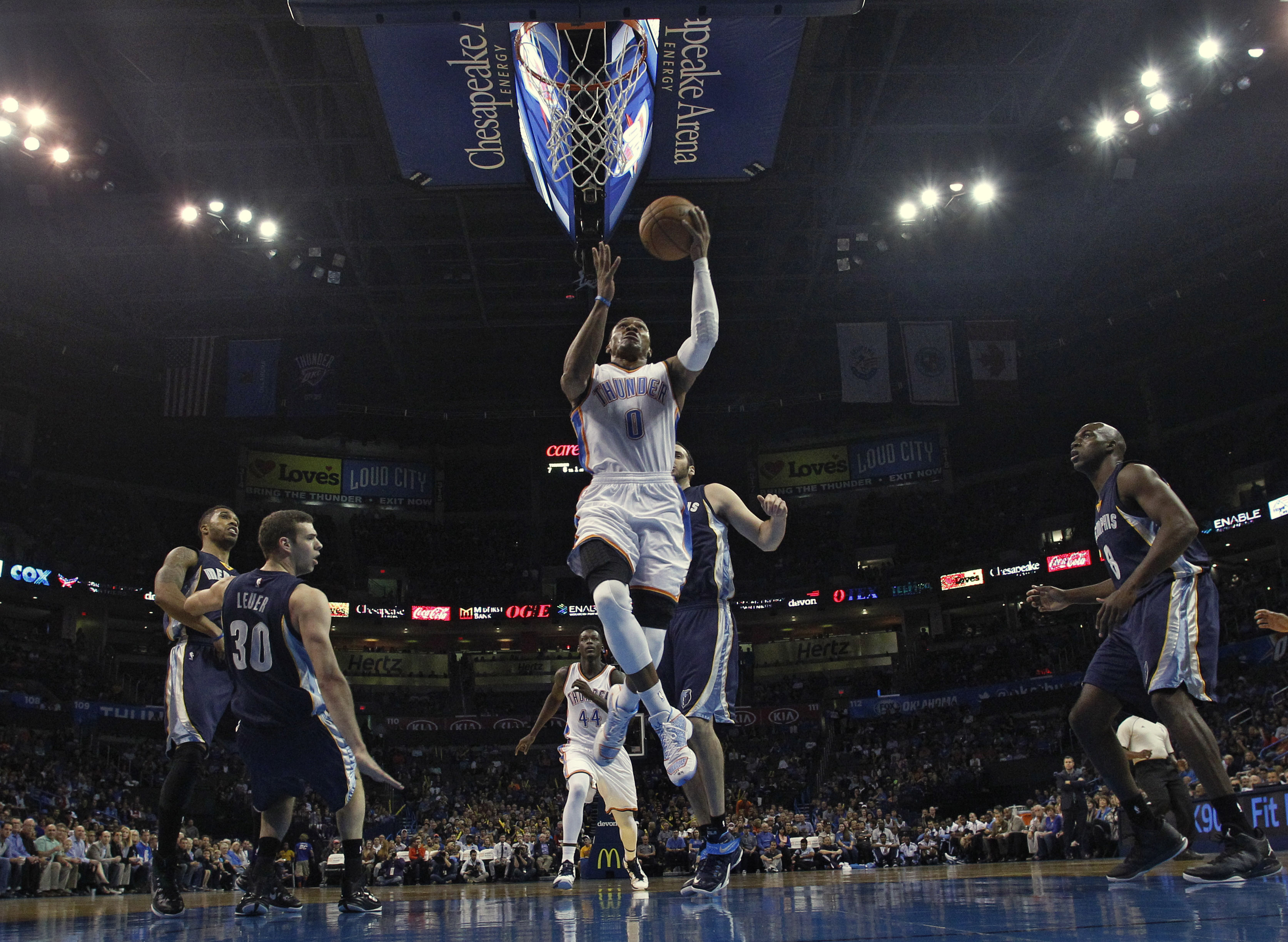 Oklahoma City Thunder, 0-0, 4-time defending Northwest Division champions
Projected starting line-up: Russell Westbrook, Andre Roberson, Perry Jones III, Serge Ibaka, Steven Adams.
Injuries: Kevin Durant (foot), Reggie Jackson (ankle), Jeremy Lamb (back), Mitch McGary (foot), Anthony Morrow (knee), Grant Jerrett (ankle) all out Wednesday vs. Portland.
Key departure(s): Thabo Sefolosha, 3-year $12 million from the Atlanta Hawks. Derek Fisher, head coach of the New York Knicks, Hasheem Thabeet, Migos.
Key addition (s): Anthony Morrow, Sebastian Telfair (remember him?)
In many ways, this is the beginning of another, perhaps third act in the Thunder's journey with Kevin Durant and Russell Westbrook as the stars.
Durant is injured, out for at least a month more with a troublesome Jones fracture in his foot. Westbrook will be carrying more of the load offensively, although it will be hard, if not impossible, to replicate the one-man show Durant put on last year without Westbrook.  But Westbrook is coming off a dominating playoffs and could show he's ready to put a team on his back.
The Thunder will likely be as dangerous as he makes them with his ability to get his shot and give Thunder players easy looks.
But there is also a youth movement going on in Oklahoma City.
Out is the often-maligned Kendrick Perkins in favor of the younger, stronger and more athletic Steven Adams at center. Adams already plays like an old vet, getting in sneaky elbows and ticking off just about every big man he plays against.
Unfortunately, unlike the Blazers, I didn't watch any preseason film of the Thunder.
It doesn't take a scientist or long analysis to tell that the Thunder are extremely shorthanded in the opener without two of their top three scorers last year in Durant and guard Reggie Jackson.
The Blazers have been working on their defense all camp and have attested to be better on that end. They won't get many better chances to try and shut down an offense.
The Thunder are very good but they are very limited without Durant or Jackson. Ibaka usually takes advantage of open shots created by the Thunder's creators and Westbrook is very important to his game.
The addition of Adams to the line-ups at the very least gives the Thunder another problem for the Blazers and other teams to think about in their starting line-up. Without Durant, they need to create some kind extra problems to manufacture points and defend.
Adams will help them do both better, already a good post defender who showed he was ready in the Spurs series against Tim Duncan. And you can ask the Blazers how helpful it is for an offense to have a big, athletic body rolling to the rim.
Perkins can still play and if put into a specific role and he can still effectively defend in the post. Don't be surprised to see Adams or Perkins checking Aldridge tonight and Perkins has actually defended Aldridge really well over the years. Basketball is weird.
The rest of the guys around Westbrook, Ibaka and Adams on Wednesday, could either be very bad or completely unprepared. The jury is certainly still out on Perry Jones who has proven inconsistent. Andre Robersson shot 15 percent. 15! That's almost as bad as Will Barton his rookie season from three. Roberson is a bigger guard at 6-7 and 210 pounds, but if he doesn't make any shots it could be a long night for Westbrook with little space.
If Jeremy Lamb doesn't make meaningful strides to stay on the court, it could be a long season trying to replace Thabo Sefolosha on the wing.
Above all, the Thunder need to get healthy before they can realistically accomplish the goals many envision for them after sitting atop the Western Conference for nearly half a decade.
The Thunder are shorthanded but their starting line-up is young and athletic.
As odd as it sounds after two years of the Blazers having the league's lowest scoring bench, Portland's bench should be able to take advantage of a skeleton crew on the Thunder bench.
It will also be interesting to see how Scott Brooks manages the minutes of Westbrook and Ibaka with another marquee match-up tomorrow in Los Angeles against the Clippers.