Blazers Given Hammers As Gifts To Remind Them To "Keep Competing"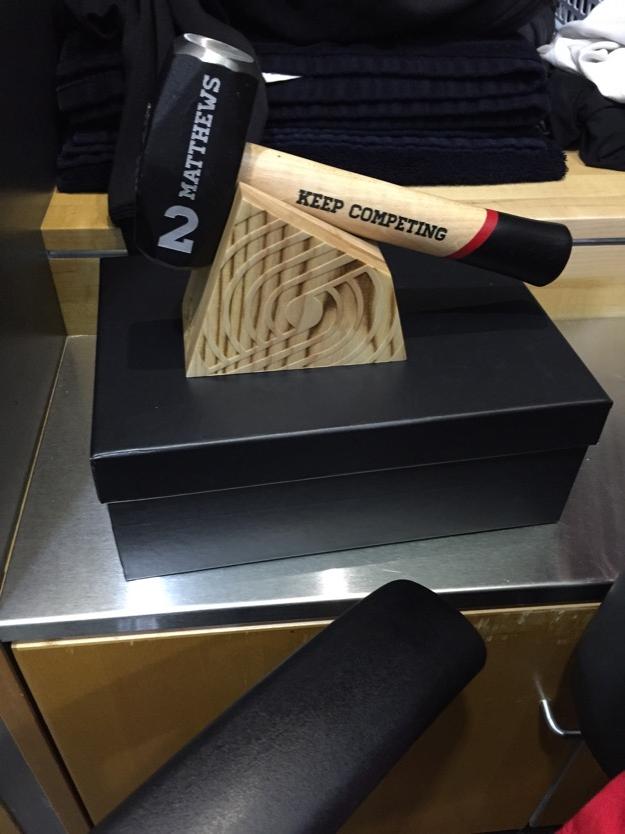 I posted this picture of this a few minutes ago after the Blazers practice at the Moda Center and apparently it needs some more explanation.
Each Blazers player was given one of these hammers in their locker by the organization, a combination of coaches and front office personnel came up with the idea.
According to Wesley Matthews, who was so kind as to let us take a picture, the hammers are a reminder to "keep grinding, stay on our worst behavior."
Some players had theirs out while some still had them in their box.
Some of you hardcore NBA heads might see some similarity between the hammer and Jacob Riis Stonecutter's Creedo, which is something of a mantra for the San Antonio Spurs. It has even spawned the name for a Spurs blog, Pounding The Rock.
To recap, the hammer for each player is just a physical manifestation of the "COMPETE" mantra the Blazers have on their gear, all over their locker room and practice facility.
So on top of it being everywhere for the Blazers, now each player has an individual reminder of the team's goal.