Report: Blazers Don't Pick Up Thomas Robinson's 4th Year Option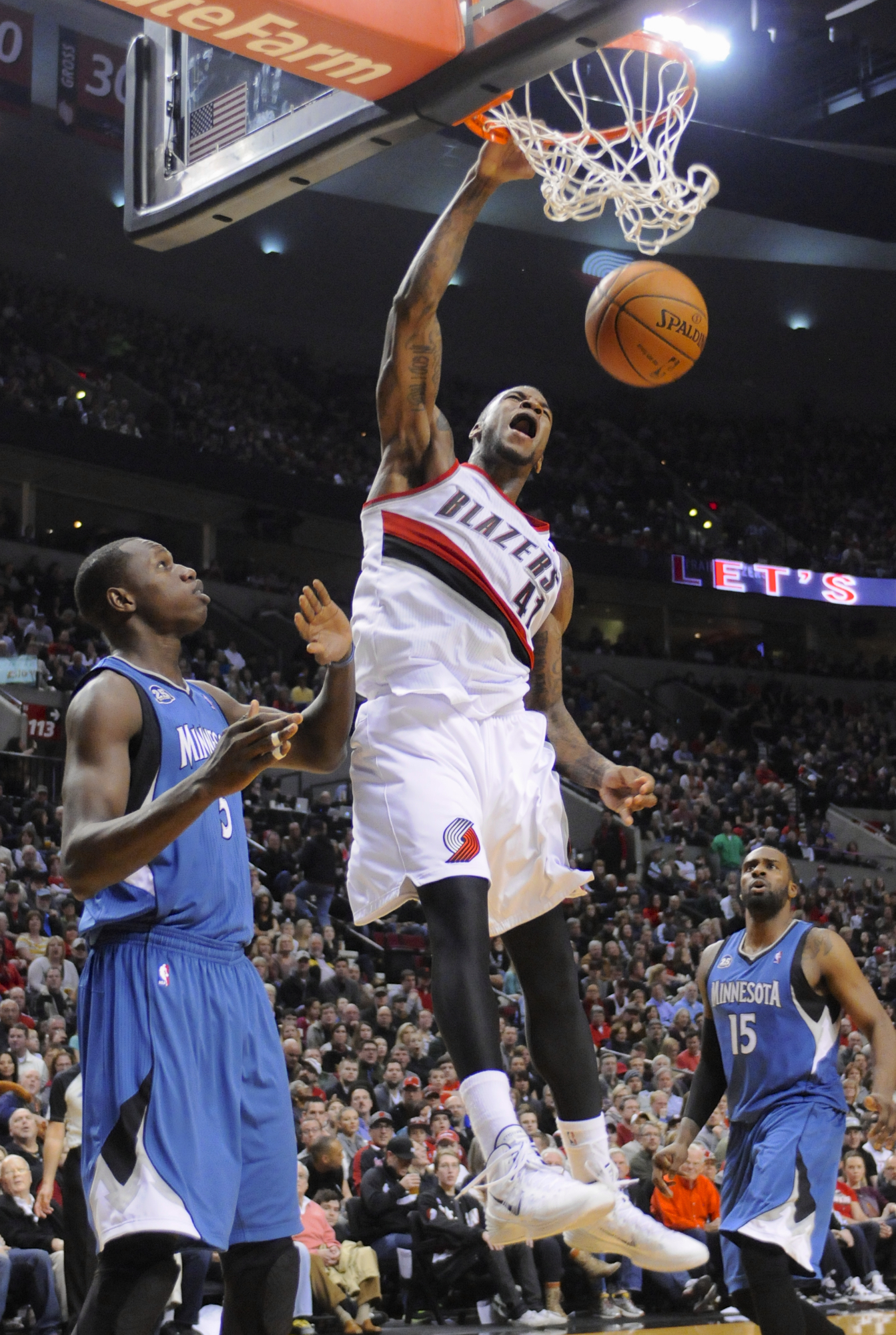 The Portland Trail Blazers have reportedly decided not to pick up the 4th year option according to Adrian Wojnarowski of Yahoo! Sports, resident scoop god of the interwebs.
The writing had been on the wall for weeks about Robinson, so let's talk about some of those writings.
1st and foremost, it's about be about the money. Thomas Robinson's salary next year was projected to be 4.6 million and then in 2016-17 it would jump all the way up to 6.1 million. Rookie scales are fixed contracts and even though the cap is expected to jump in 2016-17, the Blazers have apparently thought that it was not the right move to commit.
Meyers Leonard's switch and success to the power forward position in the preseason. Leonard was 6-for-15 from the three-point line in the preseason, he's 7-1 and he spaces the floor which is an unspoken necessity for power forwards in Terry Stotts' flow offense. Leonard's strides, Joel Freeland's sturdiness and the acquisition of Chris Kaman have made Robinson somewhat expendable as a rebounder/energy guy. And if the Blazers keep him, they can bring him back at a number no higher than the 4.6 million was going to be paid next season.
Joe Freeman of The Oregonian wrote about the rookie options, correctly predicting the Blazers would decline Robinson's and also brought up a very good point that it seems like Robinson's ceiling is easier to grasp than that of Meyers Leonard. Freeman writes: "

For all his potential, Robinson remains an undersized power forward who doesn't feature the versatility to play center. And, unlike Leonard, other NBA front offices have a pretty good handle on what Robinson's ceiling is. Does this mean the Blazers are giving up on him? No. Even if they don't exercise his team option, they can re-sign him as a free agent next summer to a deal that is equal to or less than what his option would be." 

Much of Thomas Robinson's most productive minutes came alongside LaMarcus Aldridge last season and with Aldridge's career-long reluctance to play center, particularly in the regular season, it's easy to see that pairing can't really happen unless some injuries do.
Thomas Robinson still will have some moments this season. Why? Because over the course of 82 games, their are long stretches of dull play, no matter what team you are. From the Spurs to the Sixers, every bench needs an energy guy that can do something to get a team or crowd back in it. Against undersized and athletic frontlines (think: Orlando Magic), Robinson may be a better match-up than Portland's bigger big men. The future is uncertain for T-Rob in Portland, but if he's still on Portland's roster, he'll definitely still have a role for the 2014-15 Blazers.