Moda Center Food Review: Sizzle Pie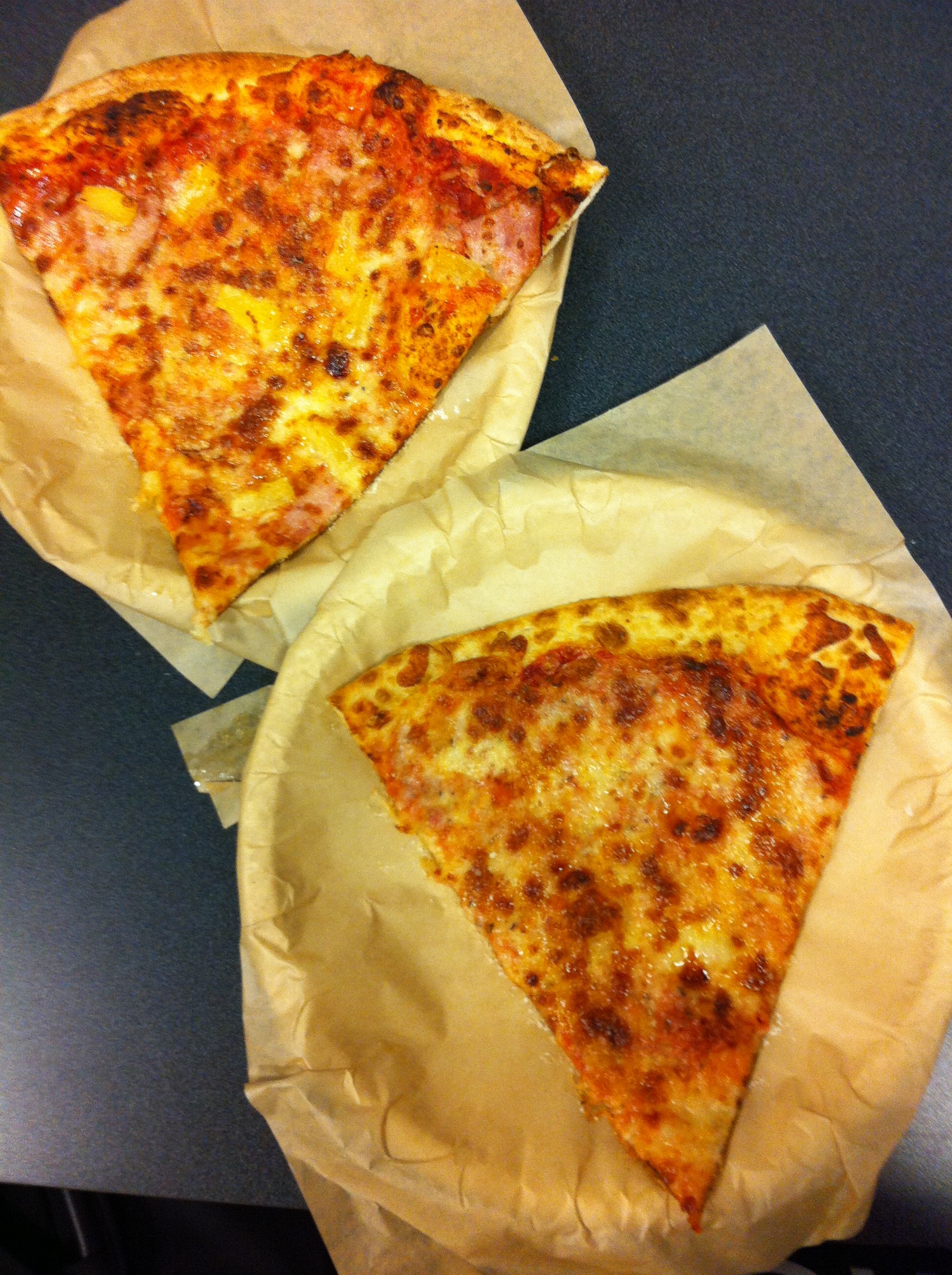 Welcome to the latest edition of the Moda Center Food Review. We are trying to find the best and worst of the arena food offered at the Moda this season.
Previous reviews:
Sizzle Pie, 100 level
I've had Sizzle Pie before during games at the Moda Center last season, but this was truthfully my first All-In dive to the pizza-by-the slice establishment.
Listen, it's really, really, really hard to mess up pizza. It's a simple combination of crust, sauce, cheese and toppings that makes for a wonderfully complex combination of flavors.
If you're drinking beers at the Moda Center, like many food items when one is drinking, you can't really go wrong with Sizzle Pie. It has everything you need for when you're enjoying your favorite beef at the game.
However, as someone who loves a good sauce, their sauce in general lacked presence in their pizza. There were far too many spots in the pizza, at least for my liking, with just cheese and crust.
The beauty of pizza is the combination of everything and spots like that take away from the great spots of the pizza that have everything.
Sizzle Pie has many locations, and knows what they are doing, but for me, it wasn't my favorite pizza, especially for 6.50 a slice. Obviously the arena mark-up plays a part. However, in terms of feeling full, it certainly ranks higher than the Humble Slider on that scale.
It's not all bad at Sizzle Pie and in fact, in some bites, it can be everything. But it's the little spots, it's the details, that make what could be a star on the arena passport loose its sparkle.
Keep fighting, Sizzle Pie, the battle of having great pizza knows no end.
Other arena food notes:
The Blazers will not have Fire On The Mountain wings in the arena this season and as of now, nothing yet has been selected to replace it as far as I've heard. The wings were a nice addition in terms of food diversity. Hopefully they come up with something that can add another dimension to the menu.