VIDEO: Blazers Big Man Meyers Leonard Hits Crazy Trick Shot In Practice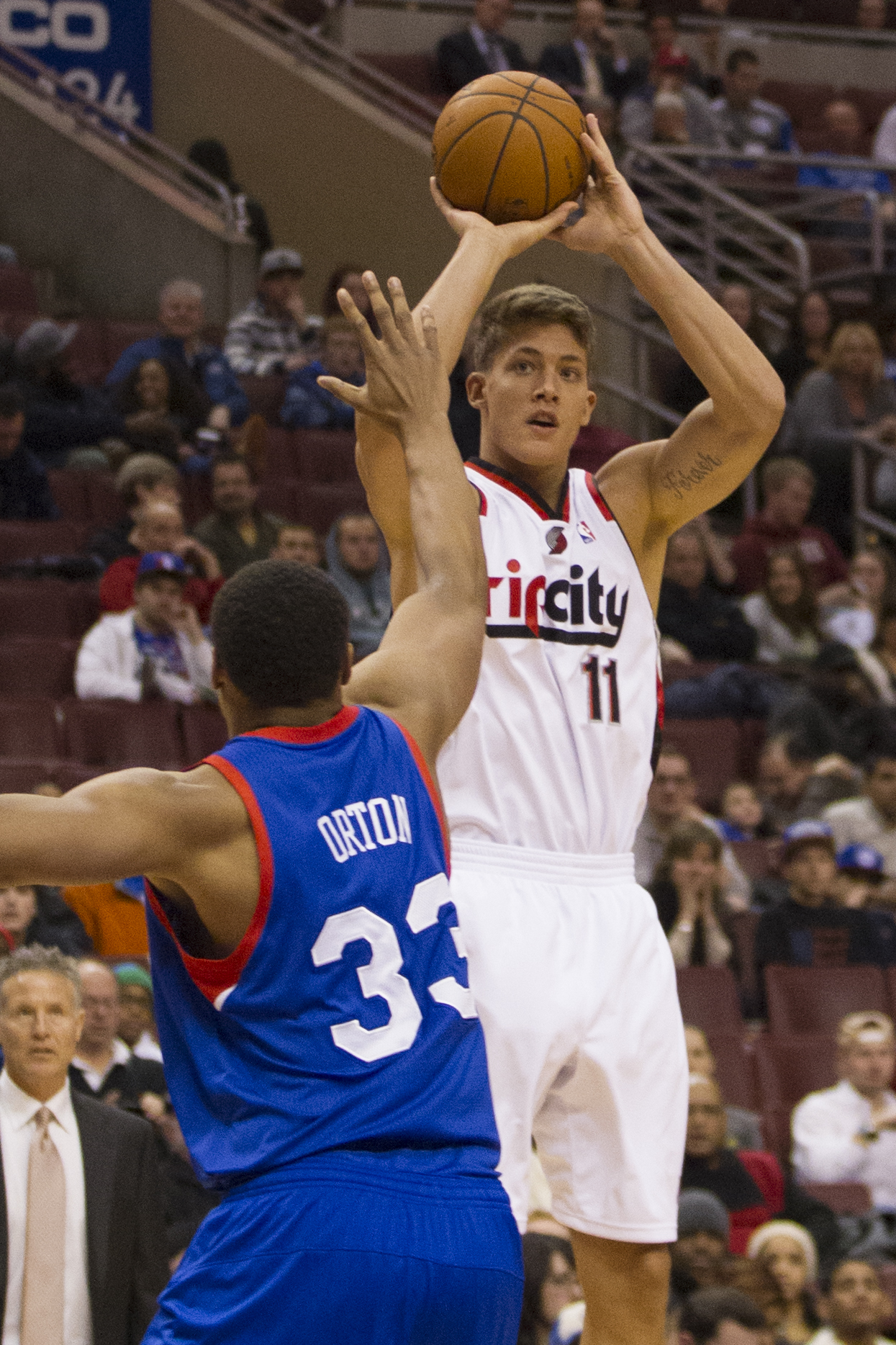 [youtube http://www.youtube.com/watch?v=OskeaGt2koI]
After practice, the Portland Trail Blazers tend to let off a little steam. On Thursday, big man Meyers Leonard hit a crazy trick shot in a competition with teammates Damian Lillard, CJ McCollum and assistant coach David Vanterpool.
CSNNW.com has a higher quality video, than the one I shot with my replacement iPhone 4 I've got for the week.
You have to give Leonard extra points for hitting the cart wheel after.
The Blazers play Maccabi Haifa on Friday night at 7PM at the Moda Center for their final preseason game of the season.
Blazers coach Terry Stotts said that Leonard (neck) and Lillard (foot) will both play in Friday night's match-up against the team from the Israeli Superleague.