Practice Round-Up: Blazers Damian Lillard (foot) And Meyers Leonard (neck) To Play Vs. Maccabi Haifa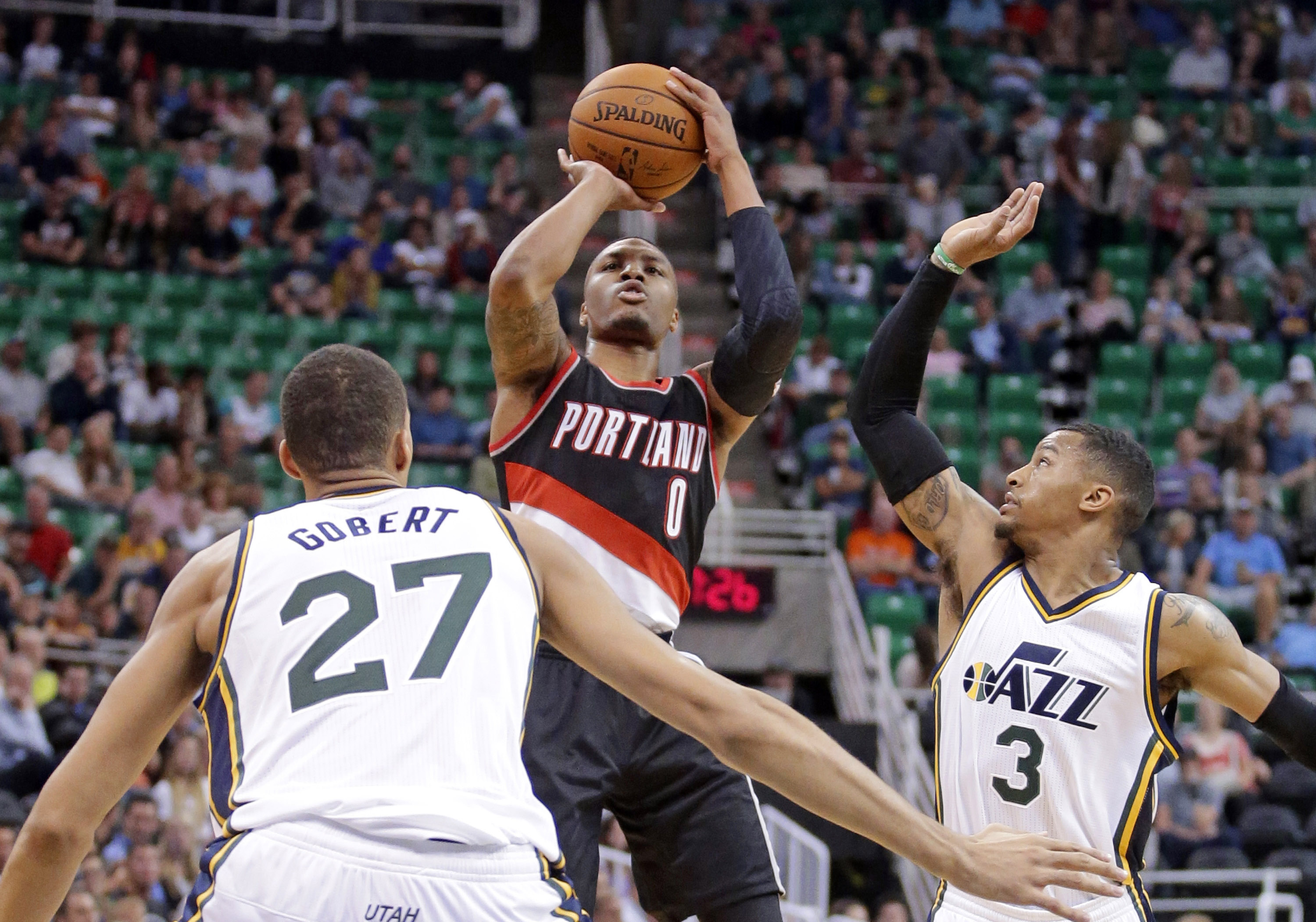 The Portland Trail Blazers face off tomorrow night against the Israeli team Maccabi Haifa at the Moda Center. They'll be welcoming back point guard Damian Lillard (foot) and reserve big man Meyers Leonard (neck) whom both had missed Sunday's game against the Los Angeles Clippers.
Terry Stotts said that both Lillard and Leonard would play tomorrow against Haifa.
Lillard is looking to get back into game shape.
"I only played in one game so far so I'm really looking forward to it."
Unknown Opponent 
Also, while the game stands out on the preseason schedule, it also changes the approach for the Blazers.
"It's a good challenge for us because it will test our principals and execution because there is a lot of preparation through the season; knowing personnel, knowing coaches, knowing sets, knowing tendencies," said Stotts.
Portland's coach told reporters on Thursday that the Blazers sent a scout to Washington to watch Haifa lose to the Wizards 101-95.
"From what our scout said, they played very hard, they played with confidence. They didn't play any zone which was a little bit of a surprise. They played aggressive man to man defense," Stotts said.
Stotts said that the staff may watch video of the game if they can find it but most likely will not go over any type of study with the team.
Lillard likes the fact that there is something fun about not knowing the individual tendencies or really anything about the opponent and to focus on themselves.
"I think the best part about it is it's we got to depend on flying around, playing off instincts and playing hard," said Lillard. "Sticking to principals. You kind of go into it blind, you don't know what to suspect, it kind of raises your awareness. It puts you on edge a little bit. I think that's something we need."
LaMarcus Aldridge just wants to play somebody else after 3 days of practice without a game.
"I walked in here this morning, I asked to go play Portland State or the Ducks or somebody. I'm tired of playing against the same guys but it's needed. We're working on things that we didn't do well last year. I think guys are getting in shape still. I'm ready to go. "
82 games or nah? 
Dirk Nowitzki and LeBron James both came out in favor of shortening the NBA season.
The topic of season or game length has become a topic of discussion due to the NBA's announcement they will experiment with a 44-minute game on October 19.
The idea of the 44 minute game was met mostly with displeasure at Blazers camp earlier this week.
Lillard, at least, agrees that something in the mid-60s as Nowitzki suggested is something the league should look into.
"I think you might get more out of players over 82 games guys wear down a little bit," said Lillard. "It might make the playoffs more competitive. People might have more energy, more juice playing in those games. I think it will just raise guy's energy up. You'll have more in the tank."
When Aldridge was asked, he felt the amount of games was fine and took a stand for the usefulness of the preseason.
"My opinion is preseason is needed. After that lockout season I think a lot of guys got hurt when we had that quick preseason. I like playing my schedule. I feel like it gives you time to go up and down. You might start hot, might get cold and then you finish strong. I don't think I want less games. I think the way it is how it should be."