ESPN Forecast Projects Blazers For 50 Wins, Top-Ten Defense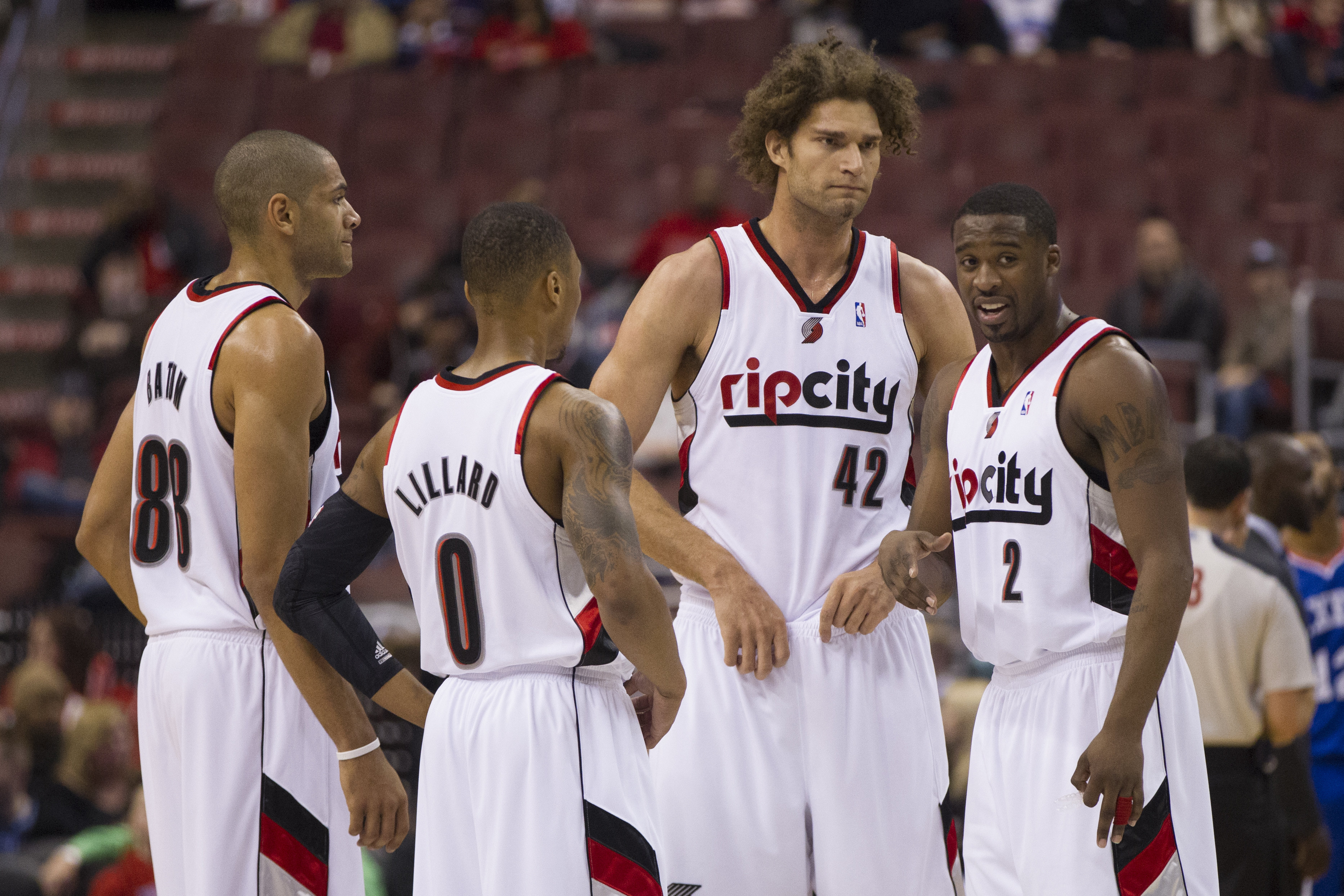 NBA preview season is a rich and wonderful time of the year. Predictions and projections. We can almost taste the new NBA season, which is about 12 days away.
And, my favorite of the lot of NBA previews, is what is now known as the ESPN Forecast. ESPN insider Kevin Pelton's SCHOENE system projected the finish of every NBA team and did profiles every player on every team along with fellow ESPNer Bradford Doolittle.
This year they released the preview all at once and the Blazers were projected to finish 5th in the Western Conference with 50 wins, four fewer than last season.
Certainly, Portland can expect to suffer worse health. Only the Toronto Raptors lost fewer minutes to injury last season, and while that was an impressive start for a new athletic training staff led by 26-year-old Dr. Chris Stackpole, no amount of prevention can eliminate random injuries. The consistency of the Blazers' starting five, so crucial to their fast start, will be difficult to reproduce.
Among Pelton's projections, the most interesting is that the Blazers are projected to finish with the 9th best defensive rating in the league. The Blazers were 16th last season after finishing 26th in defensive rating the season before.
Among the individual player profiles Pelton did, Damian Lillard finished the highest in Pelton's WARP (Wins Above Replacement Player) metric with a 10.2 WARP. Nicolas Batum had the second-highest with a 9.6.
The projections and player profiles are a must-read. If you want to learn all there is to know about the NBA before the season start, get to cramming.