Blazers Damian Lillard (foot) Doubtful, Meyers Leonard (neck) Out Sunday Vs. Clippers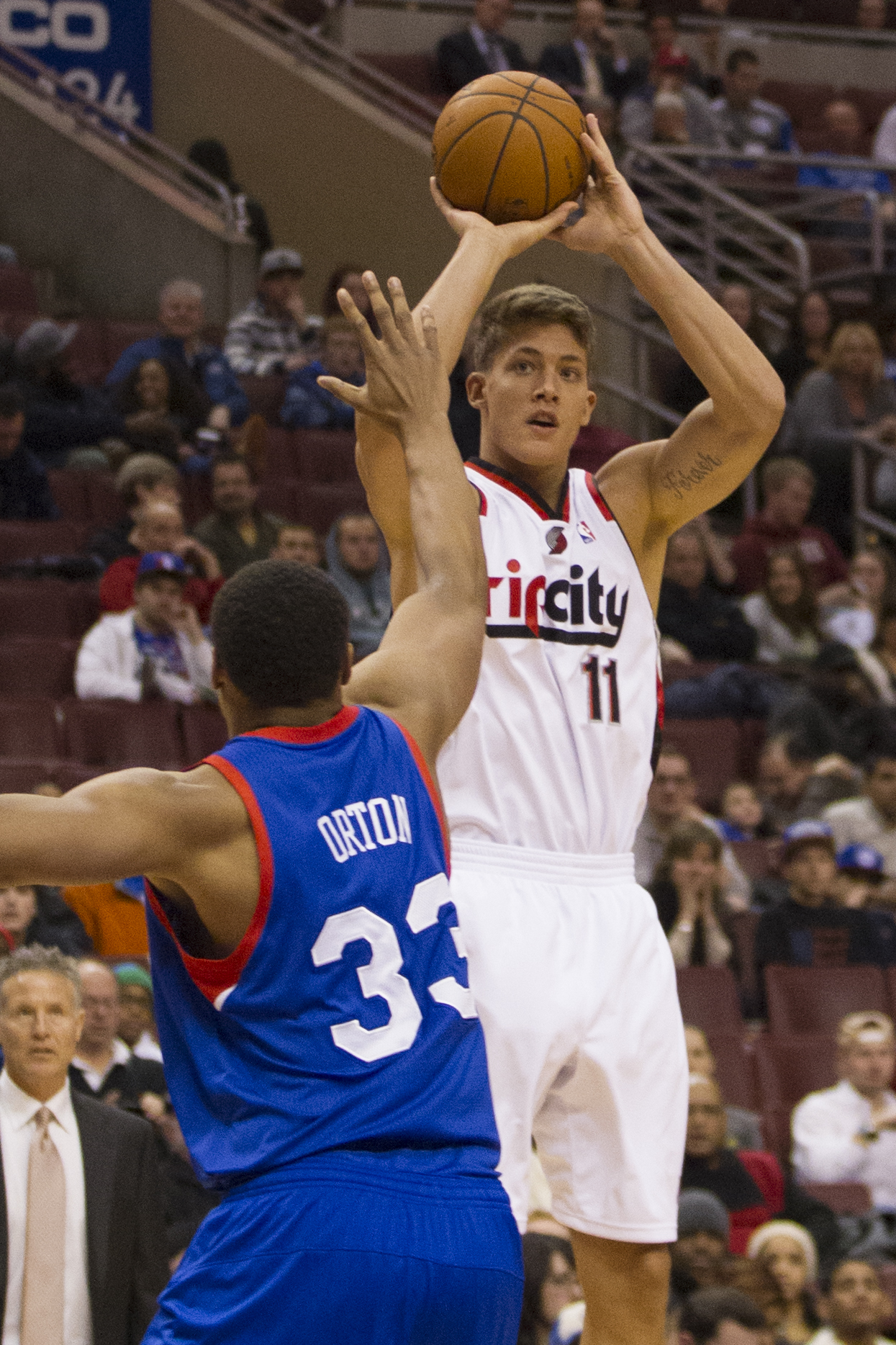 Although most Blazers fans will be able to see tonight's game, they Blazers don't promise to be at full strength. Portland Trail Blazers point guard Damian Lillard (foot) is doubtful for Sunday's game against the Clippers and big man Meyers Leonard is out with a thoracic strain in his neck according to Blazers head coach Terry Stotts.
Lillard missed the Blazers practice on Saturday although he has been doing light shooting and conditioning work off the court.
Terry Stotts said that he did not know when Leonard's injury occurred.
"I don't know if it was a specific event it was really bothering him yesterday," Stotts said."I don't know if it was hurt yesterday or just an accumulation."
Stotts said that he did not have a prognosis on when Leonard could return to the court, saying that he was told about the injury just an hour before speaking to reporters prior to Sunday's tip.
Lillard has been taking jumpers as he did yesterday at Blazers practice but it remains doubful that he will see the court against Chris Paul.
As far as Lillard's replacement if the All-Star doesn't go, Stotts said he wasn't sure who he would start at point guard in his place and did not commit to starting Steve Blake as he did on Thursday vs. Utah.
If it isn't Blake or Lillard, Stotts says that third-year guard/forward Will Barton or second-year guard CJ McCollum would get the start at point guard against Chris Paul and the Clippers.