Blazers Damian Lillard (Foot) Misses Practice, Doubtful vs. Clippers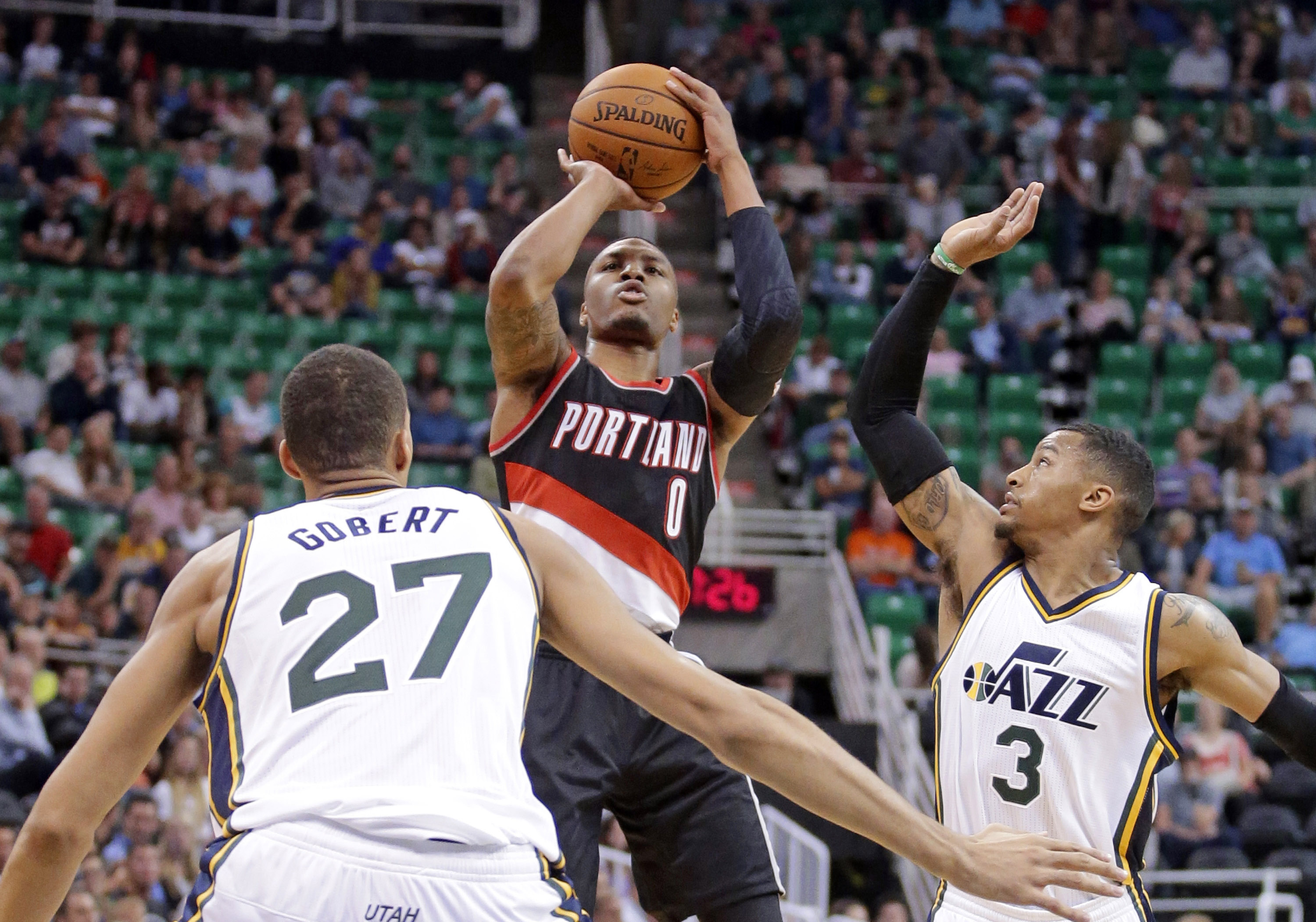 Portland Trail Blazers guard Damian Lillard sat out the team's practice on Saturday with what the team is now calling a left foot sprain. Blazers coach Terry Stotts said Lillard was "doubtful" for Sunday's preseason match-up against the Los Angeles Clippers.
"I felt good. Did some conditioning stuff on the bike, and got some shots up, that was pretty much it," said Lillard.
Portland's point guard stresses that both he and the team's staff are just being precautionary and he was putting up jumpers when media was let into the Blazers practice on Saturday.
"I would be able to play if it was a regular season game I would be able to play but it's preseason when it's, you don't it to be nagging on-going throughout the season so it's more precautionary than anything else," Lillard said. "I just want to get it over with, that's the smartest thing to do. There's no pressure to try and force myself to play tomorrow if it's not completely comfortable. "
Lillard also said that he did not have to wear a boot at any time during his recovery after getting his foot stepped on. He also said that he has been doing "conditioning stuff every day," so that he keeps his wind up.
"The bike, the pool and the weight room, all the stuff is high intensity."
The Clippers have Chris Paul, the league's best point guard, as well as Blake Griffin and other dynamic players. They have championship hopes after taking losing in 6 games to Oklahoma City last season.
But, the Blazers, who rested on Friday, will likely have to face them without Lillard.
"They looked fresh. I think after 10 days or whatever we had I think everybody needed a little time to themselves," said Terry Stotts.
Even without Lillard in the line-up Stotts still would like to see the Blazers clean up their transition defense, which allowed the Jazz to score in the high-teens in fast break points in the first two games.
Portland's coach is feeling better after their performance on Thursday where they scored 105 points than Tuesday's blowout in Utah, but still wants to see the improvement on their target areas, even if sloppy offense has had something to do with it.
"Partly. I wouldn't say mostly but partly," Stotts said. "Some of our turnovers are dead ball turnovers whether its offensive fouls or things like that. I was concerned with the opportunities we gave up after missed shots, that's where we have to get better. Turnovers play a part of it but it's the other part I'm concerned about."